PSG 'could face Champions League ban' over financial breach claims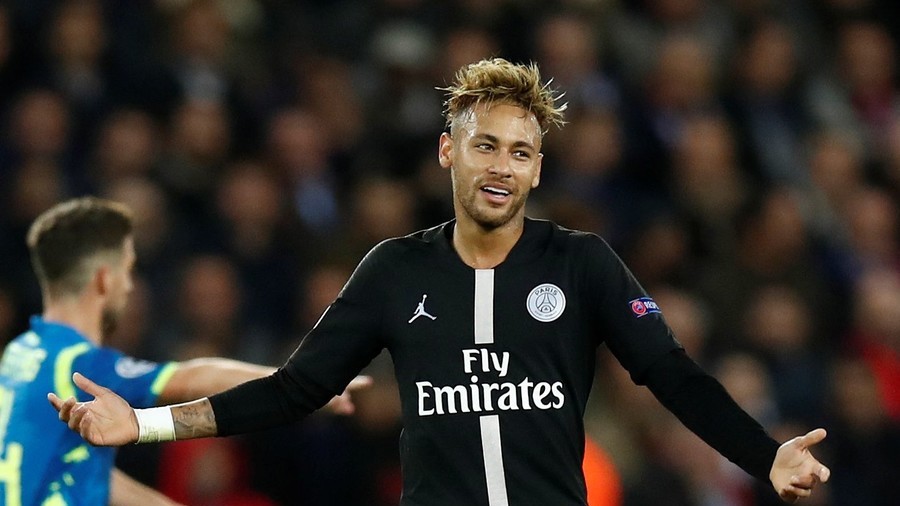 Paris Saint-Germain's Champions League participation could be in jeopardy as UEFA investigates claims that the football club flouted Financial Fair Play (FFP) rules, according to French media reports.
PSG have come under increased scrutiny in recent weeks amid the Football Leaks scandal, with allegations the wealthy Qatari-owned club inflated sponsorship deals to comply with regulations.
According to L'Equipe, should the club be found in breach of FFP rules then sanctions could include the nuclear option of banning the French champions from the riches of the Champions League.
PSG fell foul of FFP rules back in 2014 after findings by the Adjudicatory Chamber of the UEFA Club Financial Control Body (CFCB), and were slapped with a €60 million fine.
However, the probe has since been reopened into the club's accounts for the 2013-2014 and 2014-2015 seasons, with a finer comb being taken to the PSG books.
READ MORE: 'He wants a normal salary': Kante rejected offshore payments from Chelsea, report claims
That decision is being appealed by PSG at the Court of Arbitration for Sport (CAS).
Other potential sanctions could include restrictions on signing players for European competition or retention of money earned from European tournaments, according to reports.
The case centers on claims that PSG signed inflated sponsorship deals with Qatar-based groups to meet financial rules.
UEFA rules stipulate that a club cannot have a deficit of more than €30 million in a financial year.
There are also reports that UEFA will look into the transfers to PSG of Neymar and Kylian Mbappe, the two most expensive players in the world and who cost the French giants €222 million (US$250 million) and €180 million ($200 million) respectively.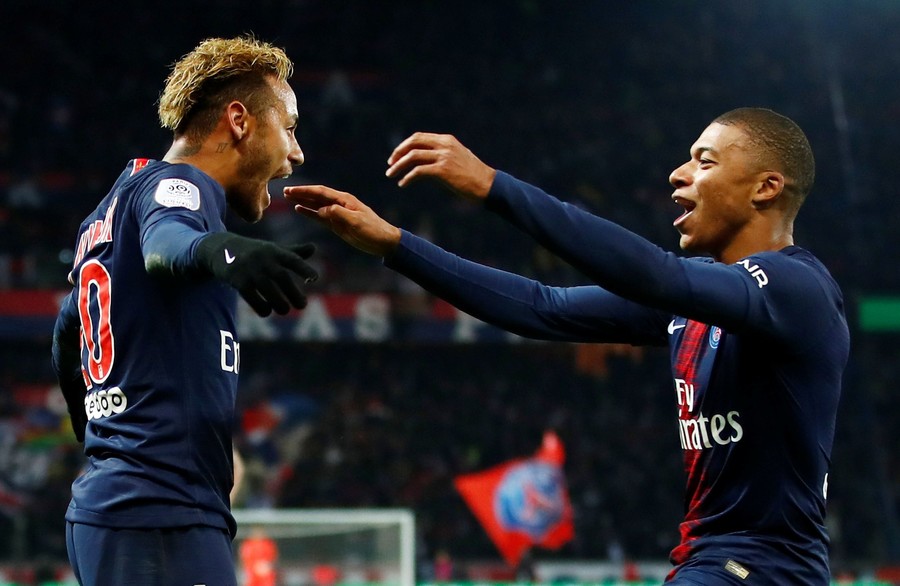 Neymar joined from Barcelona in 2017, while teen sensation Mbappe completed a permanent switch from Monaco this summer after a season on loan in Paris. There are claims that the mega-money arrivals could have distorted the PSG finances.
READ MORE: Clap happy: Neymar reportedly receives €375,000 'ethical bonus' payout to applaud PSG fans
UEFA further warned this week that clubs could face reopened investigations in light of the Football Leaks revelations.
PSG do not agree with the decision to reopen the case and have decided to go before CAS to appeal the decision, while rejecting any wrongdoing.
The French club have also faced scrutiny over documents released by Football Leaks which allege that scouts employed racial profiling for several years when evaluating potential young players.
Such profiling is illegal in France, and while the club claims its management was unaware of the situation, it is probing the claims.
READ MORE: Paris Saint-Germain probe claims of racial profiling in scouting policy
Amid the murky Football Leaks scandal, one praiseworthy figure emerged recently after it was claimed that Chelsea's N'Golo Kante had rejected an offer for his image rights to be paid through an offshore company, instead asking for "a normal salary."