'Truly indecent': French prodigy Mbappe on mega-money in modern football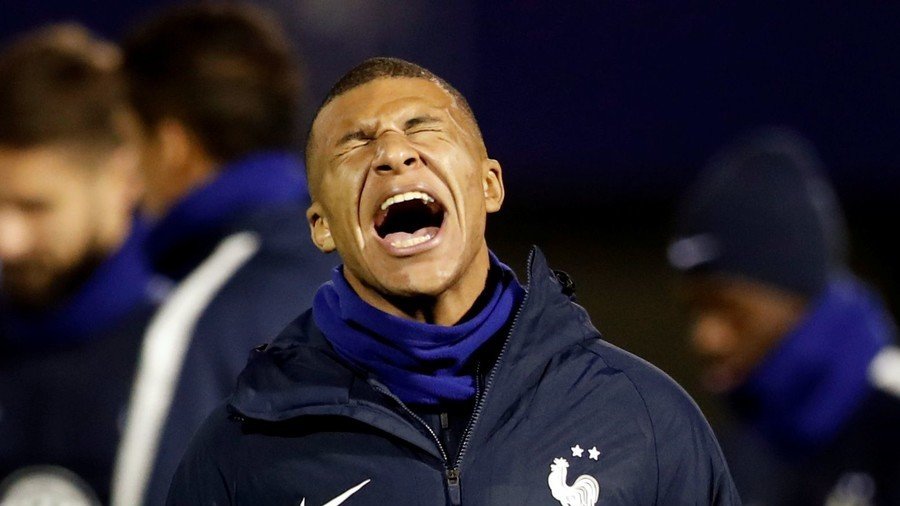 He's one of football's highest-paid stars but Paris Saint-Germain and France prodigy Kylian Mbappe has described the money in the modern game as "truly indecent," as the 19-year-old opened up on the riches enjoyed by players.
Mbappe became the second most expensive player in history when he completed a permanent switch from Monaco to PSG this summer for a fee reported to be €180 million (US$200 million).
That put him behind only teammate Neymar, who moved to the French capital from Barcelona for €222 ($250 million).
As the hottest talent to emerge in football in recent seasons, Mbappe will reportedly pocket around €55 million as part of a five-year contract with PSG.
READ MORE: 'The king will always remain king': Mbappe's tribute to fellow teen World Cup Final goalscorer Pele
The player has admitted that such riches are far beyond what he could have imagined while growing up in a "modest" background – but said the "indecent" sums of money are part and parcel of the modern game.
"It's truly indecent for me, who comes from a fairly modest family," Mbappe told RTS. "It's true that it's indecent but the market is like that. The world of football works like that. I'm not going to revolutionize football. I'm in a system. You have to know how to respect it and to stay in place," he added.
Mbappe has understandably earned comparisons to Pele, not least when he matched two of the Brazilian legend's feats at the World Cup in Russia this summer.
The first of those came with his double against Argentina – becoming the first teenager since Pele to score twice in a single game on football's grandest stage – while he later scored in the final, becoming the first teen since the Brazil icon to do so.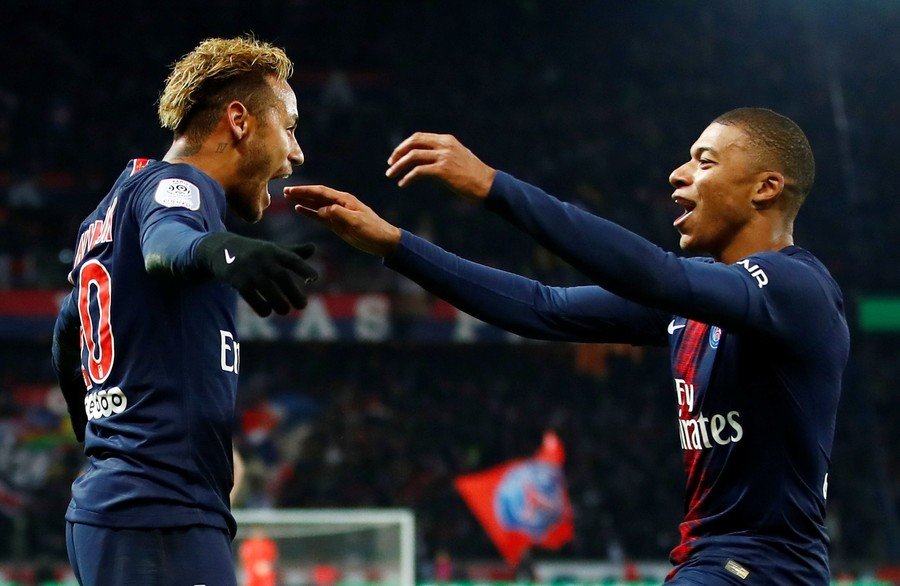 Mbappe has respectfully made light of those comparisons – and continued to do so in his latest interview.
"I don't want to be a copy of anyone else. Like the greats, you want to make your own story yourself, and not be a copy of another.
READ MORE: 'The king will always remain king': Mbappe's tribute to fellow teen World Cup Final goalscorer Pele
"I think it's only natural to have high self-esteem, even if in everyday life you need to have that humility that is a strength of the greats," he said.
Mbappe also won praise after the World Cup when it was reported that he had donated his entire winner's fee of around $500,000 to charity.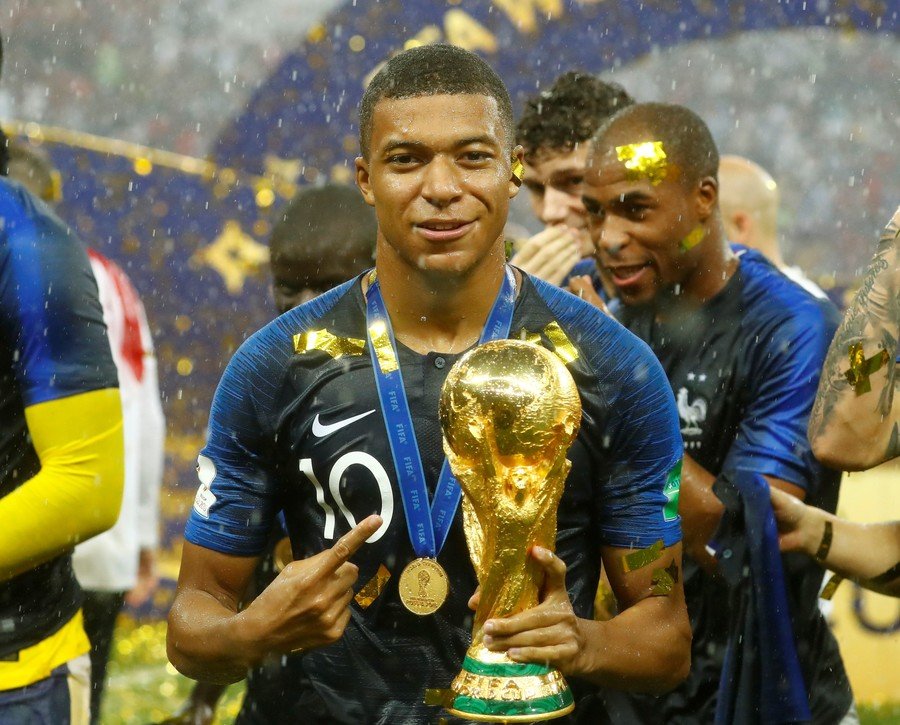 However, he saw the other side of the media glare as part of the Football Leaks scandal, when his alleged demands in his PSG transfer were made public – including reports that he demanded the use of a private jet, a request which the club are said to have turned down.
He was instead placated with a monthly payment of €30,000 to pay for rent, a butler, a personal bodyguard and a driver, according to the reports.
READ MORE: French rights group files case against PSG over claims scouts 'limited number of black players'
Despite such scrutiny, coupled with the pressure on his young shoulders, Mbappe said he tries to remain upbeat.
"There is no bad time to laugh. I always joke, even five minutes before a game. It's not bad to stay a little immature. There is so much pressure in football that a little bit of 'joie de vivre', a little bit of fun doesn't hurt in this environment," he said.
Mbappe was crowned young player of the tournament at the World Cup this summer, and according to recent reports he could be in the running to clinch a Top 3 spot for the Ballon d'Or this year.
READ MORE: 'Leaked' Ballon d'Or votes signal Messi & Ronaldo could be out of running for first time in decade
He's shown no sign of letting up in his quest for greatness with 11 goals in just nine Ligue 1 games this season.
You can share this story on social media: