'I gave up on life': Tyson Fury opens up on suicide attempt, battle with depression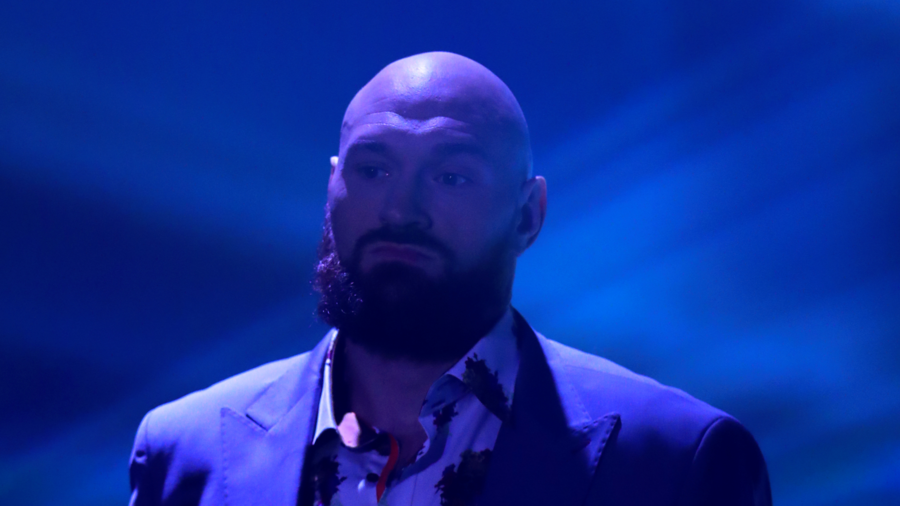 Boxer Tyson Fury has opened up on how low he sank during his battle with mental health issues and addiction, saying he "gave up on life" and considered committing suicide while driving his Ferrari at 190mph towards a bridge.
Fury stunned Wladimir Klitschko in 2015 to become the WBA, IBF and WBO heavyweight champion, but then fell into deep depression as he battled drink and drug addictions.
READ MORE: Tyson Fury brands Deontay Wilder 'a little b****' as press conference turns ugly (VIDEO)
His struggles have been well-documented, but Fury revealed to Joe Rogan on his podcast just how serious things had been in his darkest moments.
"I would start thinking these crazy thoughts. I bought a brand new Ferrari convertible in the summer of 2016. I was in it on the highway and at the bottom, I got the car up to 190mph and heading towards a bridge.
"I didn't care about nothing. I just wanted to die so bad. I gave up on life, but as I was heading to the bridge I heard a voice saying, 'No, don't do this Tyson, think about your kids, your family, your sons and daughter growing up without a dad,'" Fury said.
Following his win over Klitschko, Fury was stripped of his IBF title and later vacated the WBA and WBO versions due to inactivity as his boxing dreams quickly became a nightmare.
He also lost his boxing license and was handed a two-year doping ban as he tried to deal with addictions including cocaine – which he says he turned to in an effort to combat bouts of severe depression.
READ MORE: 'Floyd has been negotiating with UFC': The Money Team Russia head on potential MMA fight (VIDEO)
Fury, 30, credited a religious moment in 2017 with showing him that he needed to turn his life around.
"I was out at Halloween in 2017 dressed as a skeleton, but I was 29 and everyone was younger. I thought, 'is this what I want from my life?'
"I left early and went home into a dark room, took the skeleton suit off and I prayed to God to help me. I'd never begged God to help me. I could feel tears running down my face.
"I almost accepted that being an alcoholic was my fate but after praying for 10 minutes, I got up and felt the weight was lifted off my shoulders. For the first time in my life I thought I was going to be OK. I knew I couldn't do it on my own."
Fury returned to the ring after a 32-month absence in June, and has won both bouts since his comeback.
He faces WBC champion Deontay Wilder at the Staples Center in Los Angeles in December as he seeks to return to the top of the sport.
READ MORE: Heavyweight boxing champ Wilder apologizes for 'breaking mascot's jaw' on TV show (VIDEO)
You can share this story on social media: