Tyson Fury confirms Deontay Wilder bout after second comeback win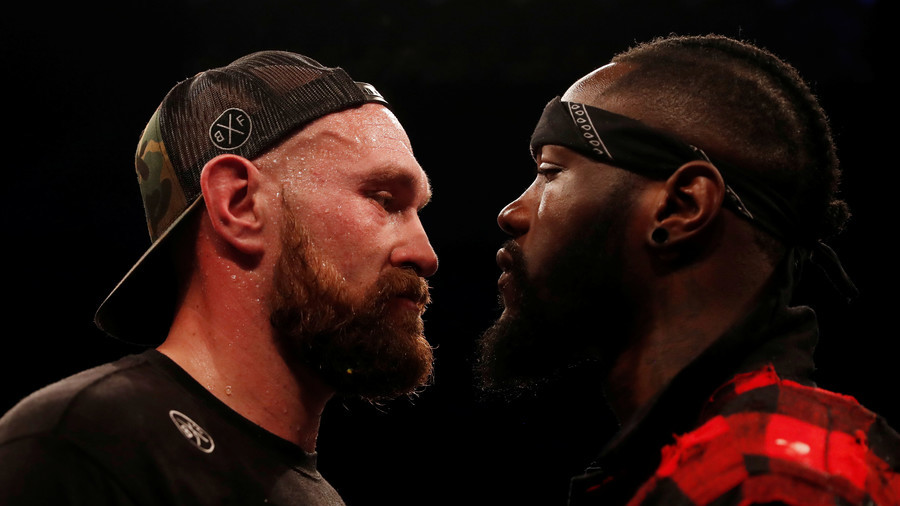 The lineal heavyweight champion of the world, Tyson Fury, set up a November date with undefeated WBC champion Deontay Wilder after Fury turned in a measured performance to outpoint Francesco Pianeta in Belfast, Northern Ireland.
Fury and Wilder announced in the ring in Windsor Park on Saturday night that the much-anticipated clash between the lineal world champion, Fury, and his undefeated WBC champion rival would take place later this year – likely November – but, as promoter Frank Warren was keen to impart, a specific date and venue hasn't been selected as of yet.
Fury won every round on the judges' scorecards in Belfast, though some sections of the crowd appeared frustrated at his measured performance, clearly feeling that he could have finished the fight if he had upped his intensity.
For Fury though, the prize was too lucrative to take any chances. The bout will be the biggest heavyweight attraction since Anthony Joshua defeated Wladimir Klitschko in May of last year and the winner will be in prime position for the heavyweight world title unification bout with Joshua in 2019, in what would be the most lucrative fight in boxing.
At the conclusion of Saturday's fight, Wilder climbed into the ring to tell the audience that the fight was "officially on." Fury retorted with "I'm knocking you the f*** out, boy."
READ MORE: 'Ireland, I'm here baby': WBC champ Deontay Wilder crashes weigh-in, confronts Tyson Fury (VIDEO)
"It is one thing that Tyson Fury has never had," Wilder later elaborated about the world title he holds. "He had many belts, but he's never had the WBC belt. And if he ever thinks about having this belt, he better wake up and apologise to me because he'll never have this.
"I can't wait to fight you because I am going to knock you out, I promise you. You've never been knocked out but you're going to feel the experience, what it feels to get hit by the Bronze Bomber."
As for Tyson Fury, his comeback was a simple one: "Listen, you can't knock out what you can't hit. This man [Pianeta] couldn't land a blow on me tonight."