Heavyweight boxing champ Wilder apologizes for 'breaking mascot's jaw' on TV show (VIDEO)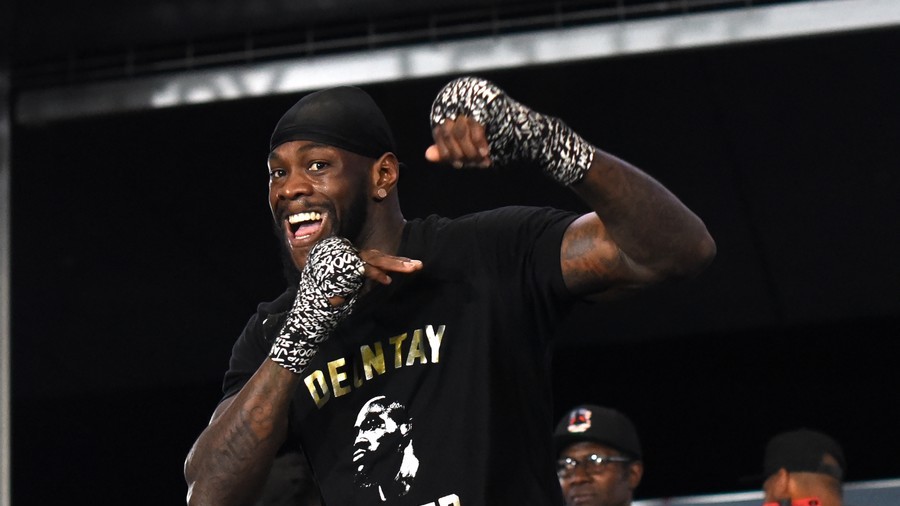 World heavyweight boxing champion Deontay Wilder has apologized for apparently breaking a mascot's jaw with a huge punch on a US TV show when a light-hearted stunt when wrong.
Appearing on Spanish-language show Nacion ESPN at the start of October to promote his upcoming fight against Tyson Fury, the WBC heavyweight king was asked to give the show's mascot – a large mustachioed figure – a light jab.
The Bronze Bomber didn't hold back, flooring the mascot with a brutal right hand that reportedly left the man inside the costume with a broken jaw.
Wilder, 32, has now taken to Instagram to apologize for the incident – while dismissing claims circulating on the internet that he had not known there was a person inside the costume.
"Anything headlining I didn't know a 'Human Being' was in there is just straight 'Click Baiting'," the undefeated US fighter wrote.
"Like come on now, I guess the Mascot rolled out there. show so respect! I sincerely apologize to the brave man that was injured (if this is true) I have the up most high respect for him, his participation, willingness and courage.
"If this is true @nacionespn I personally would like to invite him to my Dec.1 fight," the boxer promised.
Wilder faces off against former world champion Fury in a highly-anticipated match-up in Las Vegas.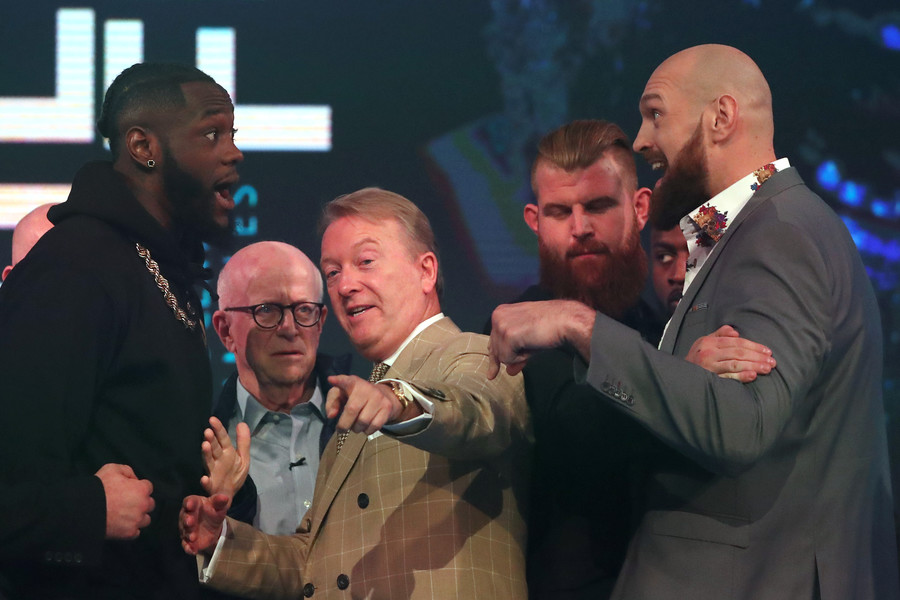 Both men are putting their undefeated records on the line, with Wilder 40-0 and UK fighter Fury unbeaten in 27 fights.
READ MORE: Tyson Fury brands Deontay Wilder 'a little b****' as press conference turns ugly (VIDEO)
The run-up to the fight has been bad-tempered, with tensions flaring as the pair faced off at press events.