Tyson Fury brands Deontay Wilder 'a little b****' as press conference turns ugly (VIDEO)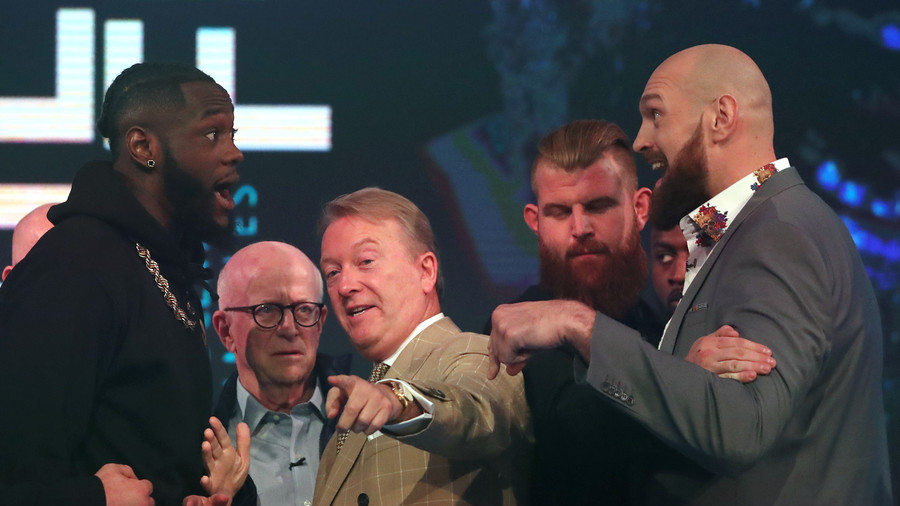 Tyson Fury branded heavyweight rival Deontay Wilder a "little b****" as the pair's press conference ahead of their December showdown boiled over in London on Monday.
The British former world champion takes on current WBC heavyweight title holder Wilder in Los Angeles on December 1, with the fighters both putting their undefeated records on the line.
Dressed in a gray three-piece suit and colorful shirt, the 'Gypsy King' wasted little time in laying into his rival on Monday, vowing to "smash his teeth in."
"I will stand and prove what I will do to this idiot, I will stand and punch his face right in. If we fought 30 times, I would win 30 times," Fury fumed.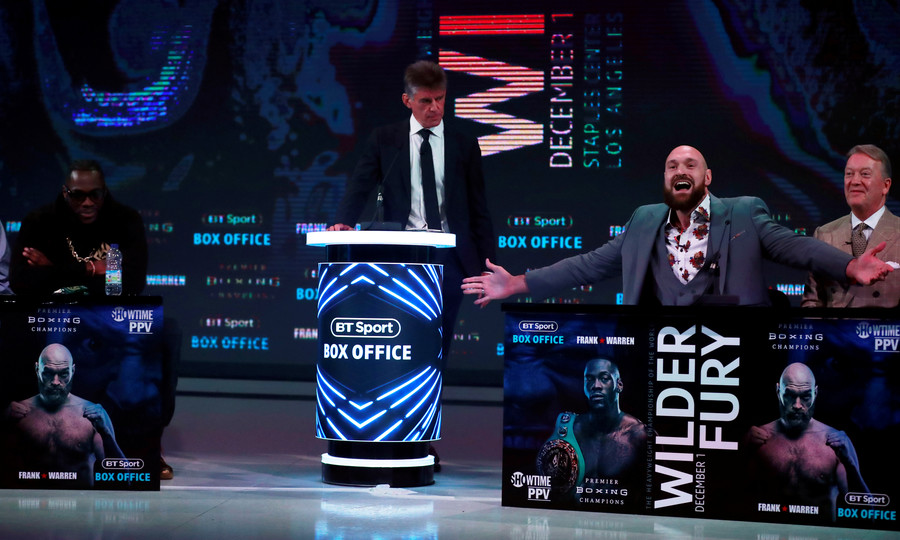 "The thing is Bronze Bomber, you big dosser, you're not ready for me, you never have been. All your knockout power can't beat Tyson Fury. You are going to f*** yourself."
Fury then leapt to his feet, taunting Wilder: "I want to feel his power… come on, get up, let's have a little body spar…"
"I'm always for it," replied Wilder, getting up as the pair were separated by promoter Frank Warren.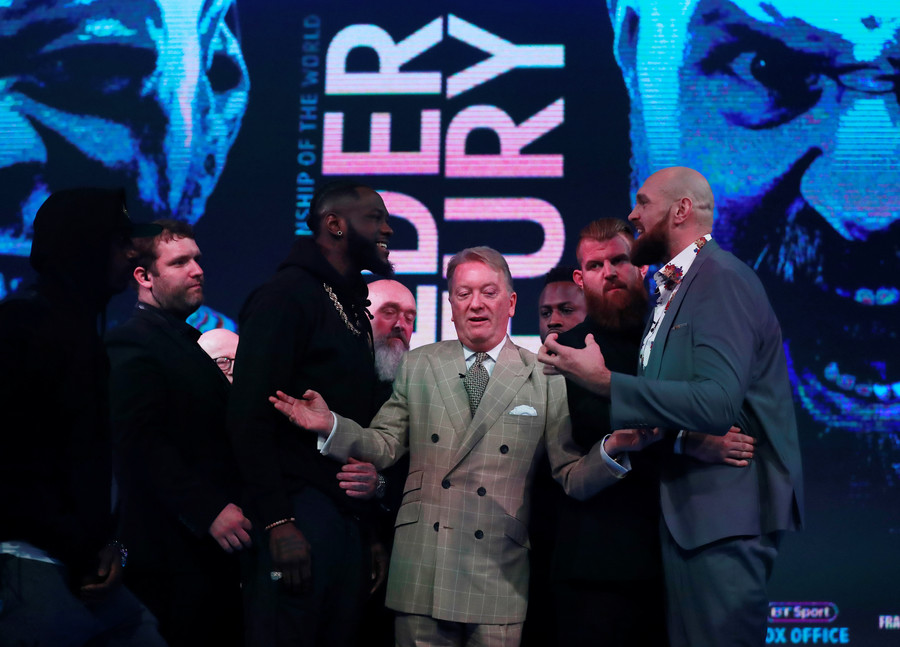 "I want to feel the power," Fury goaded, approaching Wilder's face menacingly before the American shoved him back a step.
"My wife pushes harder than that, you little b****," taunted Fury in response as security staff rushed in to keep the pair apart.
The pair continued to trade expletive-filled barbs before finally talking their seats, although the conference was soon brought to a hasty conclusion.
Fury, 30, is undefeated in 27 fights and has won both his bouts since returning to the ring earlier this year, following a 32-month absence amid a doping suspension and mental health issues.
American fighter Wilder, 32, has an unblemished record of 40 wins in his 40 fights – 39 of which have come by way of knockout.
READ MORE: 'Deontay Wilder is in a league of his own': Wilder and Fury sparring partner makes prediction
Several press events are scheduled for this week as the pair gear up for meeting at the Staples Center in LA.