Who jacked it? Twitter vigilantes track down boxer Frampton's robe 'thief' in just 1 hour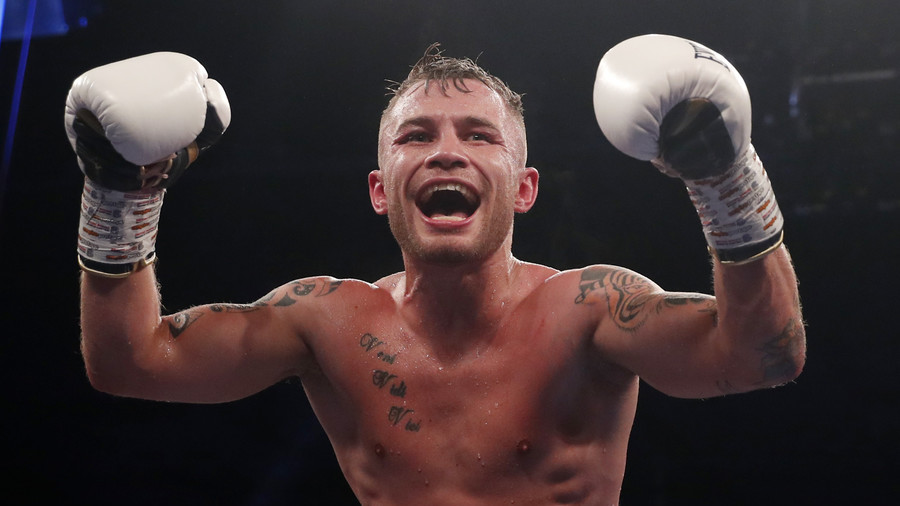 Social media vigilantes came to the aid of Northern Irish boxer Carl Frampton, also known as 'The Jackal', after the fighter's ring jacket went missing after a bout in Belfast, on Saturday.
In the ring at Windsor Park, former two-weight world champion Frampton defeated Australian Luke Jackson after a 9th round stoppage on home turf to retain the WBO interim featherweight title in front of an adoring crowd.
READ MORE: Tyson Fury confirms Deontay Wilder bout after second comeback win
However, the victory was tainted when the fighter discovered his ring jacket, to which he has a 'big sentimental attachment', had gone missing. Dismayed, Frampton took to social media to retrieve the garment.
"My ring jacket from my fight with Luke Jackson went missing from ringside on the night of the fight," Frampton wrote. "Obviously there's a big sentimental attachment to it and I'd like it back. If anybody knows it's whereabouts please get in touch. Please RT."
READ MORE: Italian ultras want 'women, wives & girlfriends' banned from stadium's 'sacred space'
Astonishingly, within an hour, Twitter sleuths had identified a suspect. A girl local to Belfast had posted a picture on Instagram of the front and back of the missing ringside jacket, with the caption: "Best souvenir from last night #framptonjackson #thejackal #hisrobe."
A delighted Carl tweeted in response to screenshots of the post: "Found the culprit. Social media is a wonderful thing for catching thieves."
However, Twitter predictably could not pass up the opportunity to make a joke, with some users suggesting one of Tyson Fury's entourage had taken the robe, stereotyping Fury's Irish traveller background.
Other users were more visual in their mockery.
It is not yet clear whether the girl identified in the Instagram posts took the jacket, though comments attached to the image suggested her father had somehow given it to her as a souvenir.
Frampton's win over Jackson sets up a title fight with Brit fighter and IBF featherweight champion Josh Warrington, who joined Frampton in the ring on Saturday following the fight.