Revealed: Messi includes Ronaldo in FIFA Best picks – but Juve star shuns rival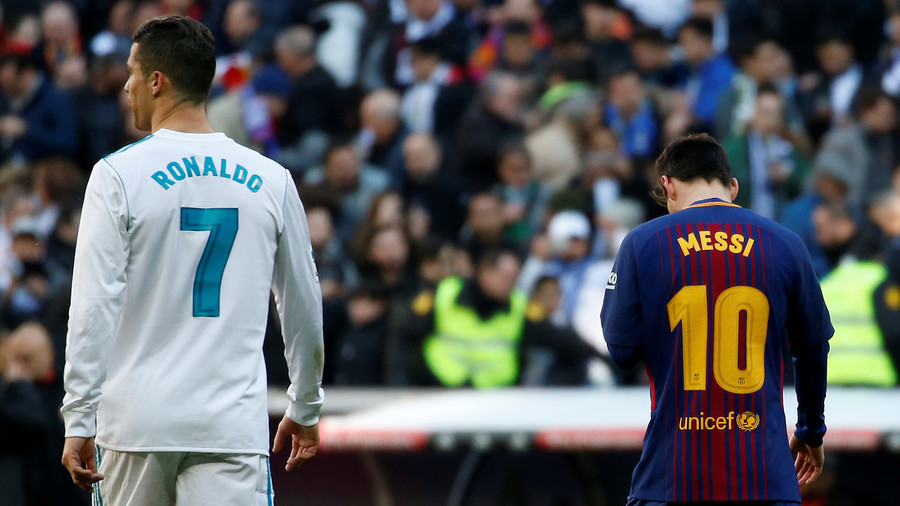 Lionel Messi handed a shock vote to rival Cristiano Ronaldo by naming him in his top three picks for the FIFA Best Men's Player Award, but the Juventus star snubbed the Barca ace from his list of nominees.
Croatia and Real Madrid playmaker Luka Modric picked up the title of the world's best player at the swanky FIFA Best ceremony in London on Monday night – ending a 10-year stranglehold by Messi and Ronaldo over the accolade.
After the award was announced, FIFA revealed who had voted for whom – with Messi and Ronaldo having a say as captains of their respective national teams.
Messi opted for eventual winner Modric as his top pick, placing France and PSG teen star Kylian Mbappe second and Ronaldo third.
Ronaldo picked Real Madrid defender and former teammate Raphael Varane as his top choice, followed by Modric and then Atletico Madrid's French star Antoine Griezmann.
Top choices were awarded five points in the vote, with second and third gaining three points and one point respectively.
Croatia skipper Modric plumped for Varane as number one, Ronaldo as number two, and Griezmann as his third choice.
To determine the overall winner, players' votes were combined with picks from the national coaches of FIFA Member Associations, media representatives from those countries, and fans.
Modric, 33, picked up the award in recognition of his efforts in captaining Croatia to their first ever World Cup final in Russia this summer, as well as helping Real Madrid to a third consecutive Champions League title in Kiev in May.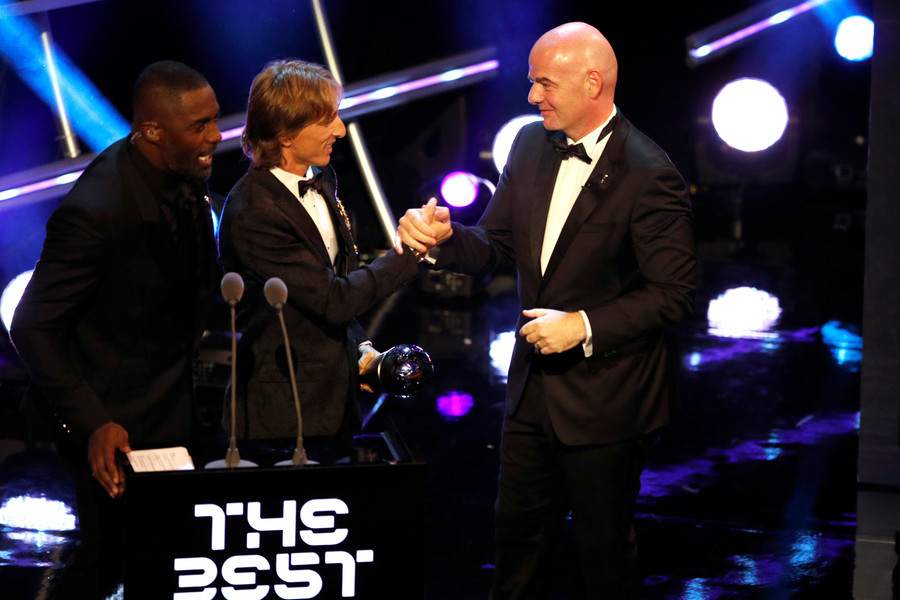 Neither Messi nor Ronaldo were on hand to see the playmaker collect the award, as both missed the glitzy bash in London citing other commitments.
READ MORE: FIFA Best Awards: Ronaldo & Messi set to snub lavish London ceremony
Elsewhere on the night, Liverpool's Mo Salah won the Puskas Award for goal of the year – as voted for by fans – causing incredulity among some as it was on a list containing stunning overhead kicks from Ronaldo and Gareth Bale, as well as the World Cup goal of the tournament from French defender Benjamin Pavard.
READ MORE: 'Worst Puskas goal ever?' Internet incredulous as Salah wins FIFA best goal award ahead of stunners
French World Cup-winning manager Didier Deschamps picked up the men's coach of the year accolade, while Brazil star Marta was named women's player of the year and Frenchman Reynald Pedros won best women's coach of the year.
The full vote count can be seen on the FIFA website.