'We're not women': Juve star Can sparks 'sexism' debate after apology for Ronaldo red card comments
Published time: 21 Sep, 2018 12:18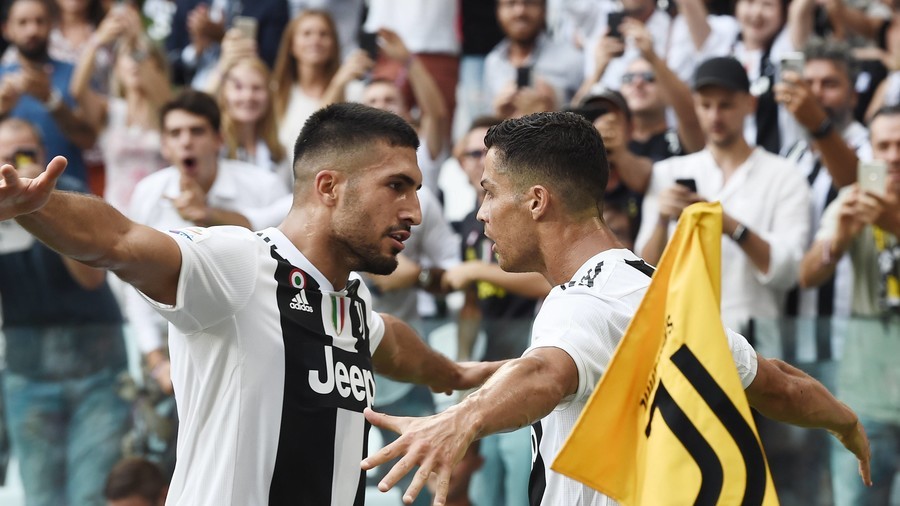 Juventus midfielder Emre Can has apologized for saying "we're not women" when hitting out at teammate Cristiano Ronaldo's red card against Valencia in the Champions League earlier this week – sparking a furious online debate.
Ronaldo was handed a straight red card in the first half for tugging at Valencia defender Jeison Murillo's hair.
READ MORE: Ronaldo red card relief: Cristiano 'set to be handed 1-game ban,' freeing him up for Man Utd return
The Portugal star left the field in tears and many judged the sanction to be harsh given the minimal contact he made with Murillo.
On being shown the incident after the game, Juve teammate Can said: "That's supposed to be a red? I just heard that he said it was because of hair pulling.
"We're not women, we're playing football. If you're giving that as a red card, you can be sent off for any foul. One hundred percent, that is not a red card."
Can, 24, later took to Twitter to "clear the air" regarding the comments, which some had branded "sexist" due to his reference to women.
"I would like to state that the comments made were never focused on nor meant to degrade women, women's football or equality in any form. Everyone who knows me knows about my respect for women, equality and respect," the German international wrote.
"My intention was to stick up for my team mate regarding a wrong decision which could have affected our game. I sincerely apologise if any of the comments I made have caused any harm," added Can, who came on as a first-half substitute in the 2-0 win against Valencia.
The contrite post met with a mixed response, with some saying there was "nothing to apologize for" and that they were "mortified" that Can had been forced into the clearing up the comments.
Others dismissed the apology as the work of a PR team, and accused Can of "demeaning an entire gender" with the comments.
Meanwhile, Ronaldo is reportedly set to escape with a one-game ban over the incident, meaning he will return to Champions League action in time to face former club Manchester United.