Ronaldo & Juventus targeted by 'hooligans' with fireworks before UCL match against Valencia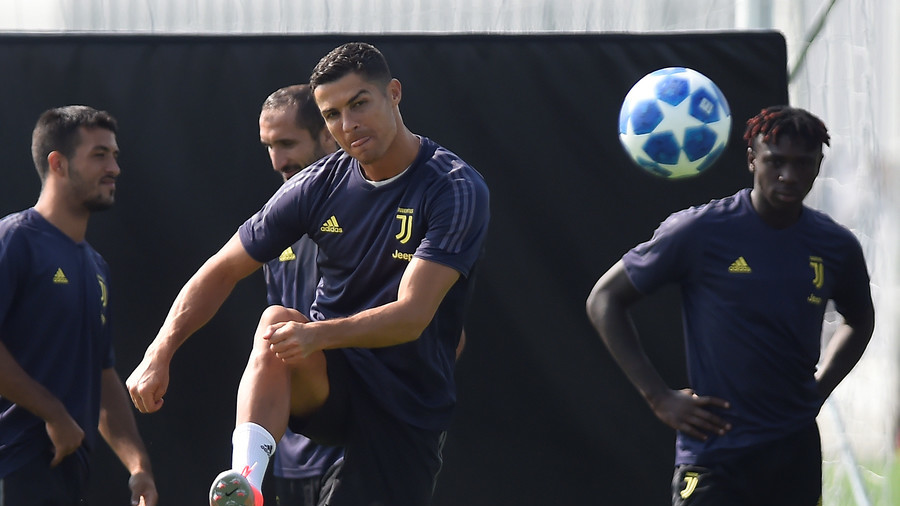 Cristiano Ronaldo and his Juventus teammates were the target of a 3am firework blitz in a "simple case of hooliganism" while in their hotel ahead of Wednesday's Champions League game with Valencia.
According to local government delegate Juan Carlos Fulgencio, "A group of people set off firecrackers and bangers outside the hotel at around three in the morning. They were also holding a banner insulting Juventus," Mail Online reported.
The group set off bangers in the early hours of the morning but Fulgencio ensured it was "a small incident, a simple case of hooliganism."
Juve begin their Champions League campaign against the Spanish side in Group H with Ronaldo having bagged his first goals for the Turin club at the weekend versus Sassuolo in a 2-1 win at Allianz Arena on Sunday.
READ MORE: 'I'd beat Conor McGregor's a**!' – world champion boxer Thurman calls out 'The Notorious' (VIDEO)
The first of those goals was perhaps the easiest of Ronaldo's career, but no less significant, as a mistake from the defender left the ball at his feet to tap into an empty net with the 'keeper already grounded.
READ MORE: 'You don't know what he said': Juventus winger Douglas Costa hits back in spit shame row
Also in that game, Juve winger Douglas Costa was red-carded in injury time for shamefully spitting at Sassuolo's Federico Di Francesco. Costa, 28, later posted an apology to Juventus teammates and fans on his Instagram account, although he replied to one comment by saying that people did not know what Di Francesco had said to him to provoke his anger.