Infanti-NO! FIFA boss speaks out against La Liga US plans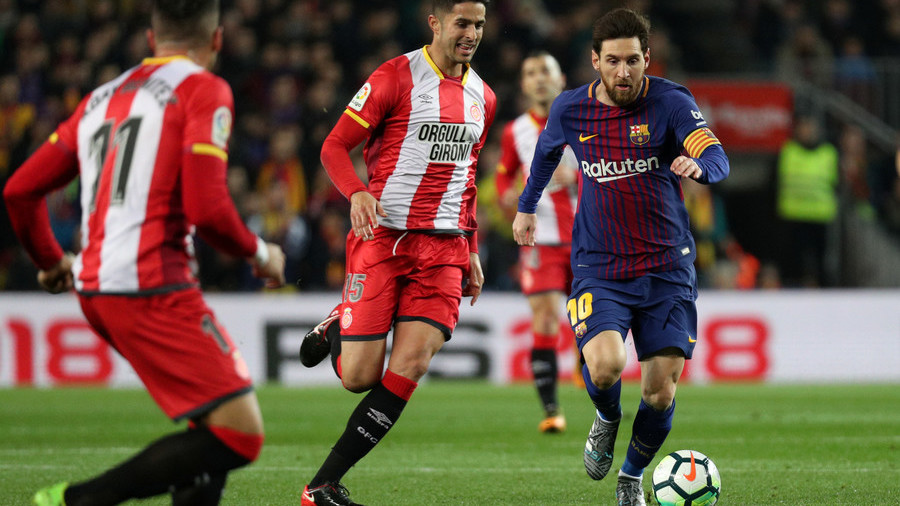 FIFA chief Gianni Infantino has spoken out against La Liga's plans to play a fixture in the US in January, saying that "the general principle is that you play a home match at home, and not in a foreign country."
La Liga bosses are planning to hold the Barcelona versus Girona fixture in Miami in January, in what would be the league's first US game as part of a 15-year deal with sports and entertainment company Relevant.
Although the clubs themselves have submitted formal requests for the game to take place, the potential move has been met with widespread criticism from players, fans and the Spanish government – with the latter voicing fears that the game could fuel publicity for the Catalan independence movement, as both teams hail from the region.
FIFA boss Infantino recently discussed the issue at a meeting with Spanish football officials and Prime Minister Pedro Sanchezhas, and has now voiced his own concerns, saying he would prefer to see domestic league games take place in their country of origin.
"I think I would prefer to see a great MLS game in the US rather than La Liga being in the US," Infantino said in a statement provided to ESPN.
"In football, the general principle is that you play a 'home' match at 'home', and not in a foreign country."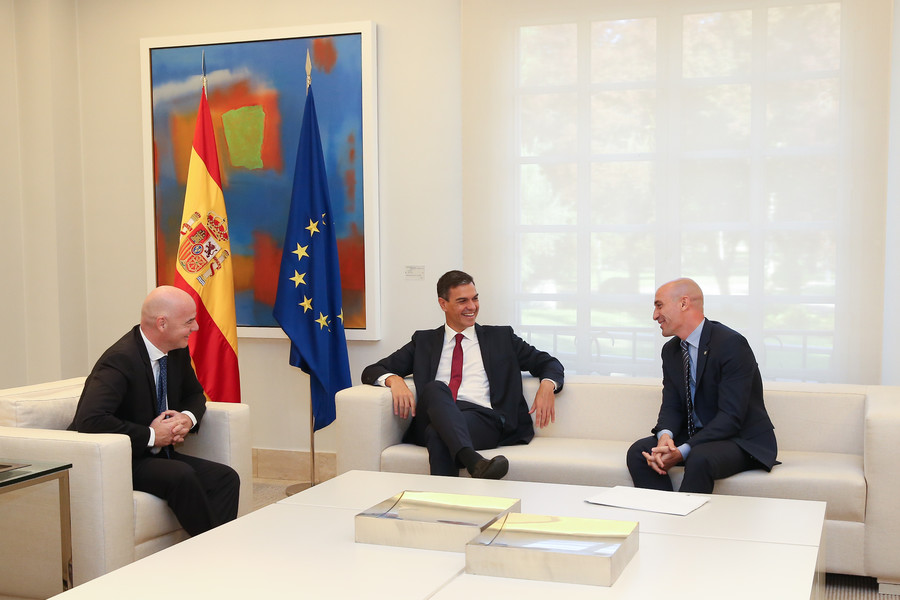 Any La Liga game held in the US would need the approval of FIFA as well as numerous other bodies, including the football authorities in North America and Spain's football federation and sports council.
Infantino also suggested that it could lead to implications for other major leagues, should the game go ahead.
"There are procedures in place for these things, so we will wait to receive anything official and then we'll look into it," Infantino said. "There are rules, regulations, that everyone complies with."
"In particular, such a proposal has to be approved by the respective associations, by the respective confederations and FIFA should also express a view on the matter, not least since it would have implications for football at global level as well."
READ MORE: Against modern football? The controversy behind the La Liga & Relevent Sports deal
The statement prompted La Liga chief Javier Tebas Medrano to hit back on Twitter, writing in Spanish: "I will remind the president of FIFA that in the MLS, three teams of Canada participate, and Toronto is the current champion, and also in Canada there is another professional league."
The Barcelona versus Girona match is scheduled to be held at Hard Rock Stadium in Miami on January 26, 2019.
La Liga bosses have promised to subsidize fan travel to the game, should it get the green light.
You can share this story on social media: