'You should be able to do half what a guy can' – Serena speaks on sexism, data suggests otherwise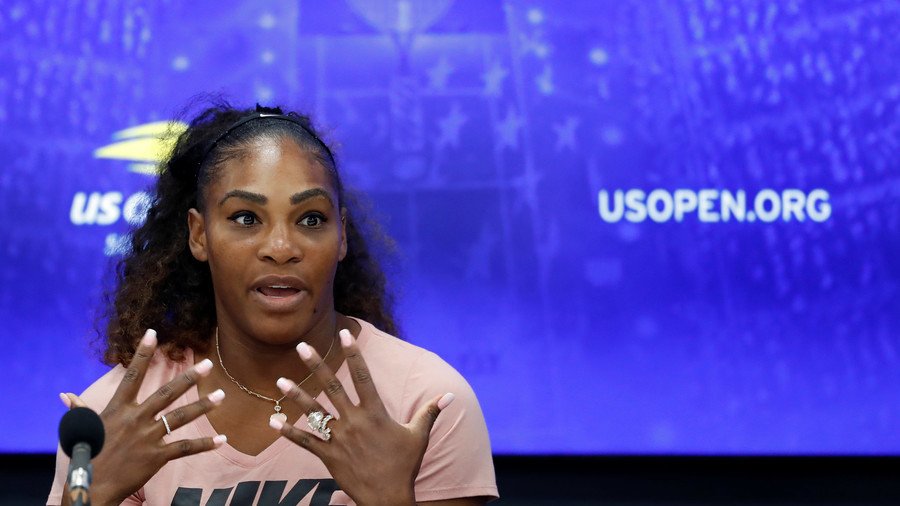 Serena Williams has spoken on her sexism allegations against umpire Carlos Ramos, claiming women should be able to do "half as much as a guy" in regards on-court misdemeanors, despite data proving men are more heavily punished.
READ MORE: 'Disturbed' umpires consider boycotting games, forming union over Serena 'sexism' spat – report
Williams was docked a point and then a game for hurling a tirade of abuse at umpire Carlos Ramos during her straight sets US Open final loss to 20-year-old Naomi Osaka, calling the Portuguese official a liar and a thief before making a bizarre outburst in which she claimed the 'unfair' treatment was down to her being a woman. She was subsequently fined $17,000 for her actions.
Being penalized for the offence of 'coaching' particularly upset Williams, which she translated to mean she had cheated, and led to her calls of "liar" and "thief" to Ramos. However, the claim was later backed up by Williams' coach Patrick Mouratoglou, who admitted he had actually been coaching from the sidelines with hand signals.
Speaking on Australian TV Show 'The Sunday Project', Williams strenuously refuted those claims, saying: "He said he made a motion, I don't understand what he was talking about. We've never had signals."
READ MORE: 'Liar & thief': Serena Williams launches shocking tirade at umpire in US Open final defeat
The 23-time Grand Slam winner also addressed her allegations of 'sexism', as she believed she received unfair treatment from the male umpire. "I just don't understand. If you're a female you should be able to do, even half, of what a guy can do."
However, data shows that men have been penalized notably more than women at Grand Slam events over the last 20 years. Information published by the New York Times showed that 1,517 men have been fined from the period 1998 to 2018 for on-court offences at tennis' premier tournaments, compared to 535 fines for female players.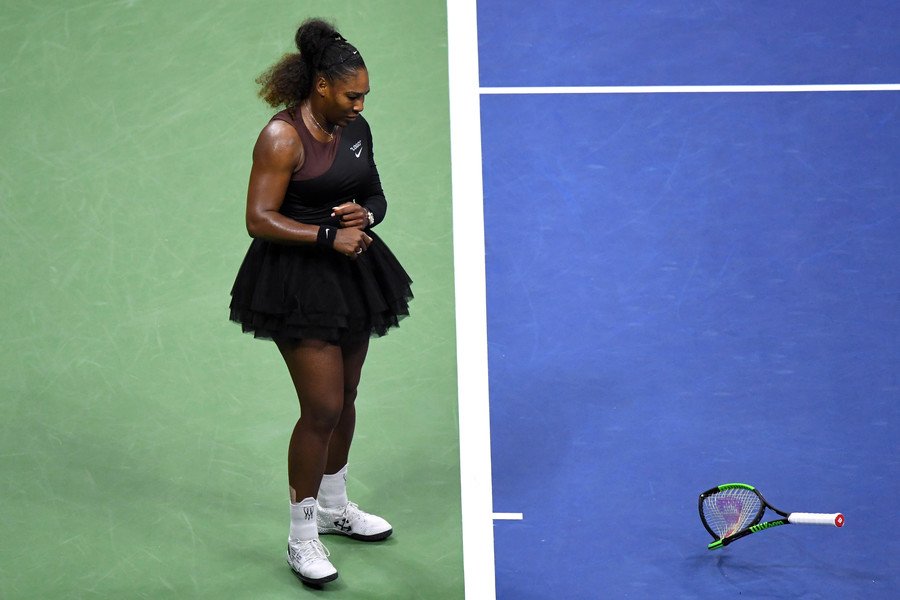 Racket abuse, one of the misdemeanors for which Williams was penalized, saw the biggest chasm in quantity of both sexes, with 646 men fined compared to just 99 women. However, the only category listed where women were fined more than men was coaching, 87 men to 152 women, the punishment for which most significantly contributed to Williams' meltdown.
READ MORE: ITF backs 'experienced' & 'respected' umpire over 'regrettable' Williams US Open final tantrum
Ramos was ultimately backed by tennis bosses, with the International Tennis Federation (ITF) insisting he was one of the most "experienced and respected" officials in the game, whereas the Women's Tennis Association (WTA) spoke out in support of Williams and her claims of sexism.
You can share this story on social media: