'Disturbed' umpires consider boycotting games, forming union over Serena 'sexism' spat – report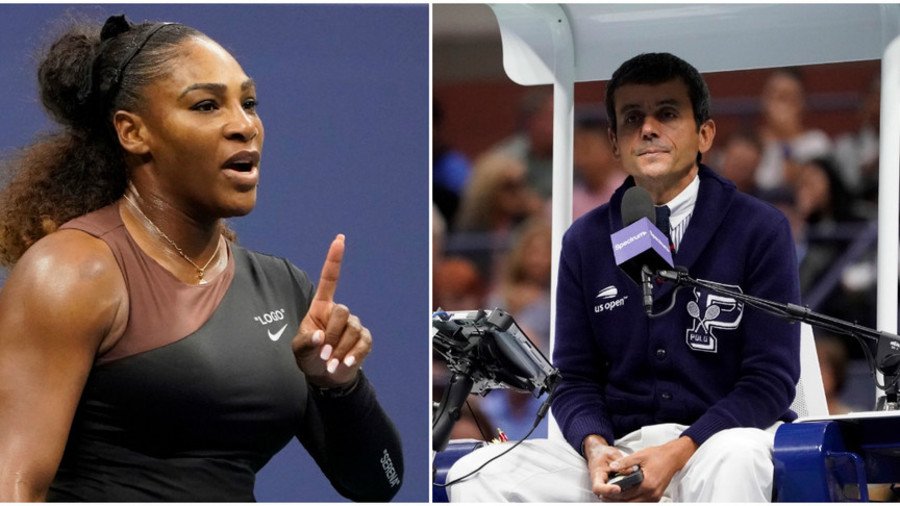 Top tennis umpires are reportedly considering boycotting matches of Serena Williams after her explosive outburst directed at US Open official Carlos Ramos, whom she accused of "sexism" as well as branding him a "liar" and "thief."
READ MORE: 'Jim Crow memorabilia': Australian cartoonist attacked for 'racist' Serena Williams caricature
Williams unleashed a tirade of abuse at the Portuguese official after she was accused of receiving coaching from the stands, smashing her racket and unleashing a scathing attack at the changeover while 4-3 down in the second set during her loss to Naomi Osaka.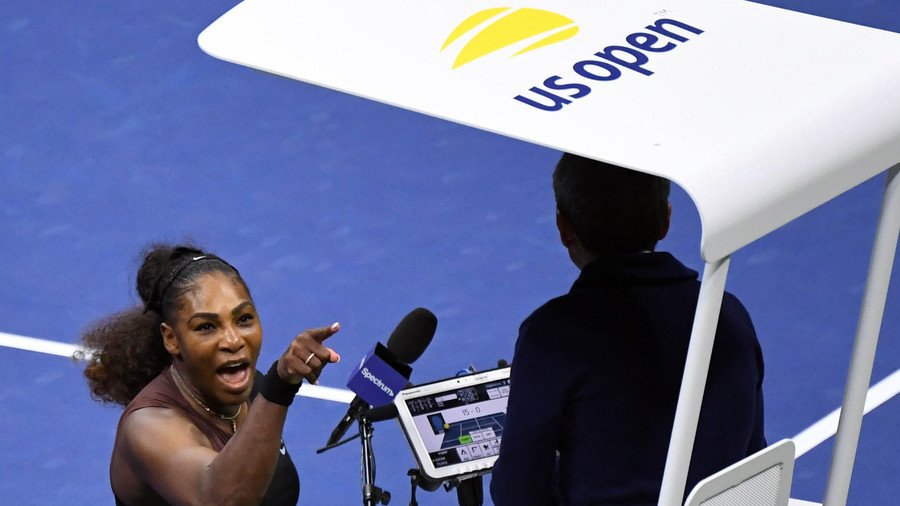 "You are a liar. You will never be on a court of mine as long as you live. When are you going to give me my apology? Say you are sorry," Williams, 36, shouted at Ramos. Umpires are reported to be "disturbed" by the response from Williams, who was later fined $17,000 for her on-court behavior.
"There is a lot of unhappiness in the umpiring community because no one is standing up for officials," an anonymous senior umpire told the Guardian.
"Umpires keep asking: 'What if it was me in that chair on Saturday?' There is a widespread feeling that Carlos was hung out to dry for nearly 48 hours and that no one is standing up for officials."
READ MORE: Australian cartoonist Mark Knight's Twitter account disappears amid Serena Williams 'racism' storm
The Women's Tennis Association (WTA) astonishingly supported Williams' post-match claims of sexism in a statement seemingly at odds with the words of the governing body International Tennis Federation (ITF), which backed the "respected" and "experienced" Ramos' officiating.
Ramos broke his silence on the matter when speaking to Portuguese outlet Tribuna Expresso, saying: "I'm fine, given the circumstances. It's a boring situation, but 'à la carte' refereeing does not exist. Do not worry about me!"
You can share this story on social media: