Size matters: 'Freak show' dwarf wrestling event axed due to fears over 'inclusivity' (PHOTOS)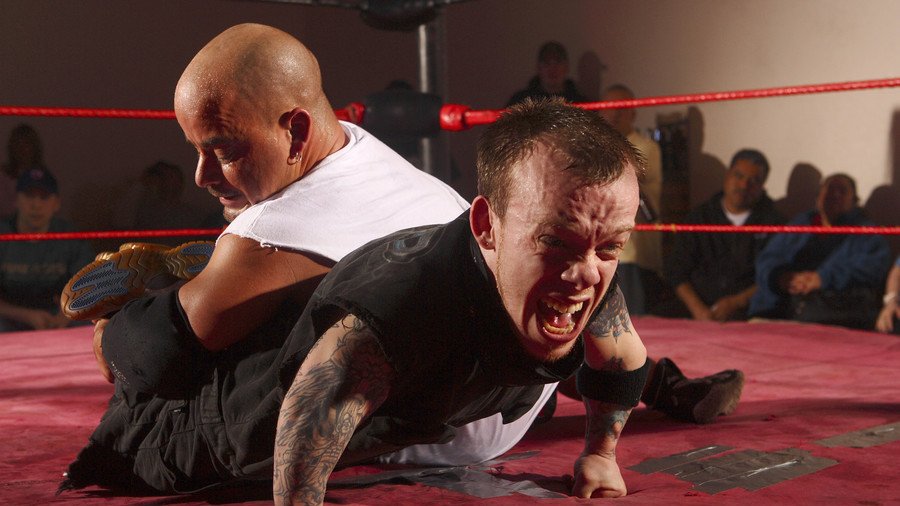 The 'Dwarfanators Professional Wrestling' event, compared to a "freak show", has been scrapped over fears it "exasperates bullying" of little people despite organizers insisting it aims to prove "anybody can get in the ring".
READ MORE: 'Scum will pay for their words!': Khabib in social media skirmish with Russian rap stars
The show, organized by Extreme Dwarfinators Wrestling and whose athletes prove that it is the size of the fight in the dog that matters and not vice versa, has had a planned show in Leicester, UK, next month scrapped due to the "tone of promotion".
On its official website, the organization purports to be the "baddest little show on earth" and voted the"#1 dwarf wrestling show by fans across America".
The Extreme Dwarfinators Wrestling states its mantra as: "Our wrestlers may be small in size, but when they are about to wrestle, they sure have the courage to beat any professional tall size wrestler anytime and anyplace."
Skyler Ward, from the organization, said the show was both sport and entertainment and that the wrestlers were professional athletes. "We are proving that anybody can get in that ring and can do what any big guy does," he said.
However, the Morningside Arena decided that the event was not in-keeping with its values on inclusion. In a statement posted on Twitter, they wrote: "We pride ourselves in being an inclusive venue, that welcomes performers and guests from all backgrounds, with or without disabilities, and are keen that any athlete or performer has an equal opportunity to perform and earn a living.
"Due to the tone of promotion for the forthcoming 'Dwarfanators Professional Wrestling' show it has been decided that we will be unable to host the event."
Gillian Martin, from charity Restricted Growth Association (RGA), said the event was a "Victorian spectacle" that harps back to "freak shows, carnivals, travelling troupes" for people to "poke fun" at those with disabilities.
"That tradition has almost entirely disappeared but it still exists for dwarfism," she said, the BBC reported.
You can share this story on social media: