'I will retire if US visa issues aren't resolved': Mairbek Taisumov opens up after 7th UFC victory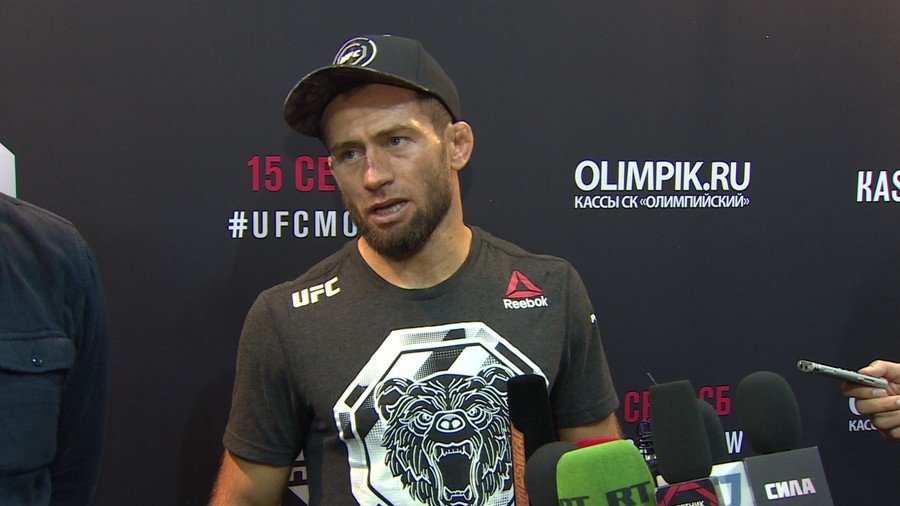 Despite enjoying a successful 7-1 UFC run, Russian lightweight Mairbek Taisumov is still struggling to make the promotion's top-10 list, as he has never performed in the octagon on American soil.
The 30-year-old native of Grozny in the Chechen Republic entered the UFC in 2014 after a solid record of 20 wins and 4 losses. And, while he visited the United States back in 2011 to fight at the M-1 Challenge event in California, he hasn't been able to attain a US visa since he started to fight under the UFC banner.
READ MORE: UFC Moscow becomes 5th-biggest in promotion's history, biggest ever MMA event in Russia
Talking to media after his unanimous-decision victory over Desmond Green at UFC Moscow on Saturday, Taisumov could not avoid the visa topic.
"I want to be a champion. That's why I am here in the UFC. That's why I am still fighting," he said.
"I need that belt. This is the only thing that I want. If I cannot get that visa – maybe I'm gonna stop, I'm not going to fight, I think. I need a visa to fight in America and get that belt."
Talking about his next possible opponent, assuming that he continues fighting, Taisumov called out Kevin Lee.
"I want to fight Kevin Lee. Kevin Lee is a 'Conor wannabe.' Hey, fight me. You speak all the time, saying bad things about Russia. I am Russian, I am Chechen. Come and let's fight. Don't talk, man," he said.
You can share this story on social media: