UFC Moscow becomes 5th-biggest in promotion's history, biggest ever MMA event in Russia (VIDEO)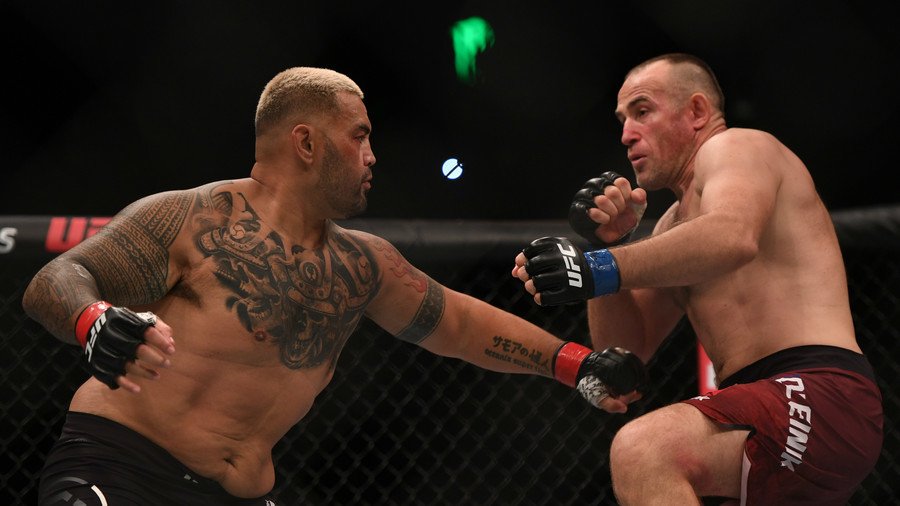 UFC Moscow, the maiden show held in Russia by the world's premier MMA promotion, recorded an attendance of 22,603 to become the fifth-biggest event in the promotion's history and biggest ever MMA event held in the country.
The promotion's debut event in Russia saw Aleksey Oleynik sensationally submit fellow heavyweight veteran Mark Hunt in the first round of the main event at Moscow's Olimpiyskiy Stadium on Saturday.
Home favorite Oleynik, nicknamed the 'Boa Constrictor', lived up to his moniker and a rear naked choke was enough for referee Herb Dean to call a halt to the action at 4 minutes and 26 seconds of the opening stanza. Much to the delight of the audience at the sold out Olympiyskiy.
During the post-fight press conference, UFC executive David Shaw announced that the event's attendance made the show "the largest event in Russian MMA history and also the UFC's 5th largest event of all-time."
Shaw was definitely happy with the show's success and added that, given the success of the Moscow event, the UFC will look to explore other other destinations in Russia, including St. Petersburg, Sochi and even Vladivostok, the major city in the country's Far East.
Shaw also expressed hope that in the coming years the UFC will be able stage a pay-per-view event on Russian soil.
"It's definitely on the list of considerations. I know there is a conversation," said Shaw.
"We've got a number of other events that we've held late at night or early in the morning. I mean Manchester just two years ago, when (Michael) Bisping fought. We had the stadium event in Stockholm, I think three or four years ago.
"We've done it before and if the stars are in line and the right pieces come together for a successful event - we will definitely explore it. So it' s definitely on our list. It's definitely something we are looking at," he concluded.
You can share this story on social media: