Where's HER apology? Why scathing Serena Williams should say sorry to Naomi Osaka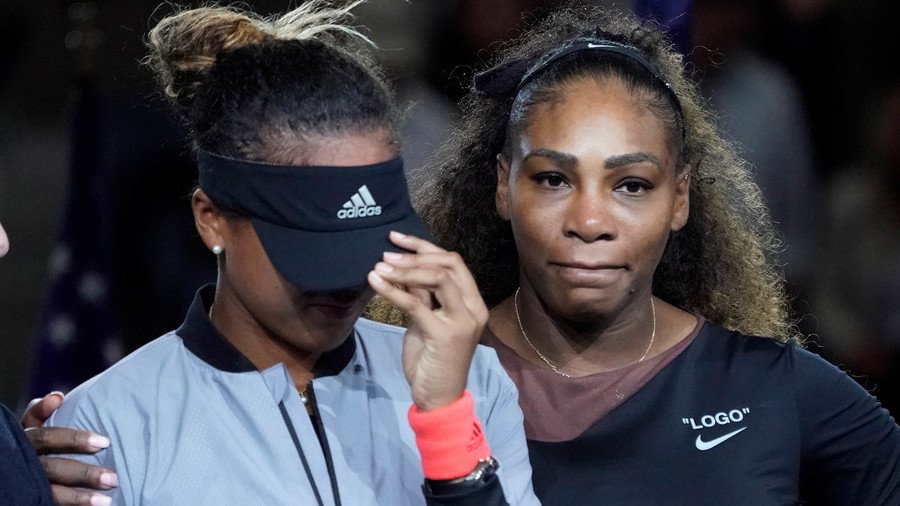 Serena Williams shrieked for an apology from umpire Carlos Ramos she branded a "liar" and a "thief" during the US Open final, but where is her "sorry" to Naomi Osaka, whose dream she dashed with her shameful outburst.
In reality, the only thief was not the strict but respected Portuguese official, but Williams, who stole the sweetest moments from the career of a rising young professional enjoying the early, emphatic and ultimately ephemeral peak of her career.
READ MORE: 'Liar & thief': Serena Williams launches shocking tirade at umpire in US Open final defeat
If the eyes are the window to the soul, Naomi Osaka clearly did not want to afford even a slight glance into her eviscerated inner self to the millions of people watching the trophy and check presentation after the US Open women's singles final climax and controversy on Saturday.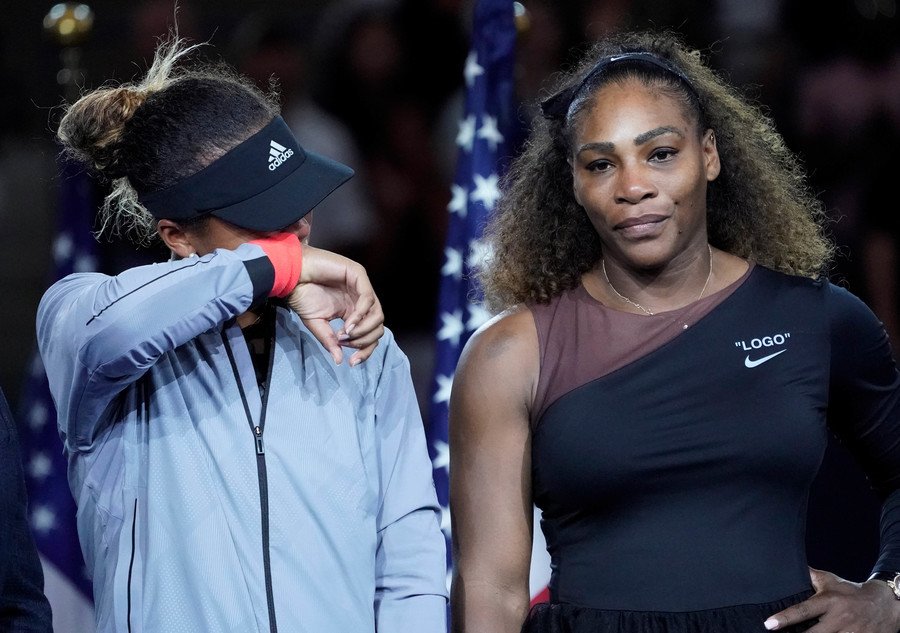 There, the 20-year-old rookie pulled her visor tightly down around her face while tears appeared from those eyes, anguish straight from her torn soul rolling down her cheeks as the crowd booed and hissed at what should have been the greatest moment of her short career.
She stood, solemn, but shoulder to shoulder in Arthur Ashe Stadium with the only person to offer her solace - losing finalist Serena Williams, who had earlier screamed "you owe me an apology" at umpire Carlos Ramos for pulling her up for receiving coaching from the stands. That claim was later backed up by her coach Patrick Mouratoglou, although Serena later labelled her treatment as "sexist."
The irony is that Williams herself annihilated any shred of sisterhood as the two finalists stood at that ceremony. When Katrina Adams, President and CEO of the United States Tennis Association, told Osaka she would be a "champion of the future," she could muster only an apologetic smile, a measure of the toll the entire event had taken, fret and dismay covering where the meek smile had not reached.
Serena on the other hand was buoyant, if not emotional, uttering her first words into the microphone as: "She (Osaka) played well, this is her first Grand Slam," before pausing and lapping up applause.
She went on: "I know you guys were here rooting, and I was rooting, too, but let's make this the best moment we can. We'll get through it. Let's give everyone credit where credit's due, and let's not boo anymore. We're gonna get through this and let's be positive. Congratulations, Naomi! No more booing!"
Any onlooker would regard such words from a 23-time Grand Slam champion to her novice conqueror as noble, magnanimous, and signs of an all-round good sport - and ultimately aimed at neutralizing a partisan crowd in her favor.
Instead, those words came from the instigator of such negativity. When the mic was handed to Osaka, the young pro even offered her own apology for winning.
Even when all boos and hisses and curses and hollers and cheers and applause had died down and the players met, the Serena injustice train rumbled along.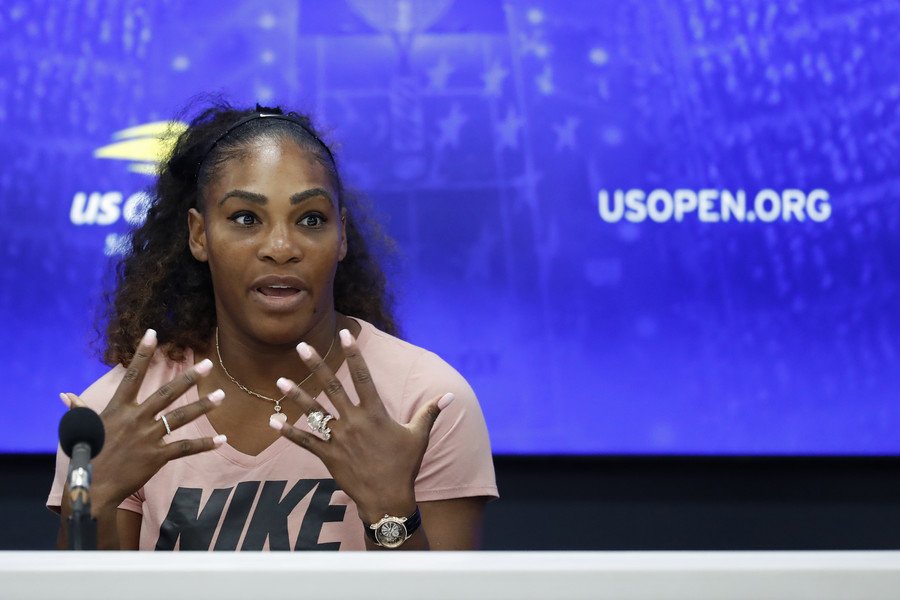 "I just feel like the fact that I have to go through this is an example for the next person that has emotions that wants to express themselves, that wants to be a strong woman and they're going to be allowed to do that because of today," Williams said in her post-match presser. "Maybe it didn't work out for me, but it's going to work out for the next person."
The post-match argument that hinged largely on double standards from officials at major tournaments was, at best, baseless. Especially given that "gold-badge" umpire Ramos has a history of enforcing the rules to the letter of the law with male competitors also.
The umpire gave Rafa Nadal two warnings for slow play and the two squabbled during a fourth-round match, as well as pressurizing the all-time great for receiving coaching from the stands, one infringement for which Williams was penalized.
At the 2016 Olympics, he issued Andy Murray with a code violation and also Novak Djokovic at last year's Wimbledon, proving Ramos is not only not afraid to dish out firm reminders of the rules to male players, but to three of the 'Big Four' in the sport.
READ MORE: 'Jim Crow memorabilia': Australian cartoonist attacked for 'racist' Serena Williams caricature
Williams was swiftly fined $17,000 for her behavior and The International Tennis Federation (ITF) came out in support of the official, further testament to the redundancy of Williams' protests.
But, by then, the damage had been irreparably done.
Ramos' reputation was already being questioned, from the shouts in the stands to the stream of tweets steadily posted online. Osaka was already standing despondent, cutting a figure that gave off the body language as though she wished the ground on which she had just won her maiden Grand Slam would open up and swallow her.
For Williams, her outlook and logic was twisted to defend her from any wrongdoing. She did not see an umpire on a chair, but a misogynist on a high horse; and she did not see another female professional, but another rival to be crushed by brutal gamesmanship and intimidation; and she saw victimization in every crevasse of her own putrid performance in front of the watching world.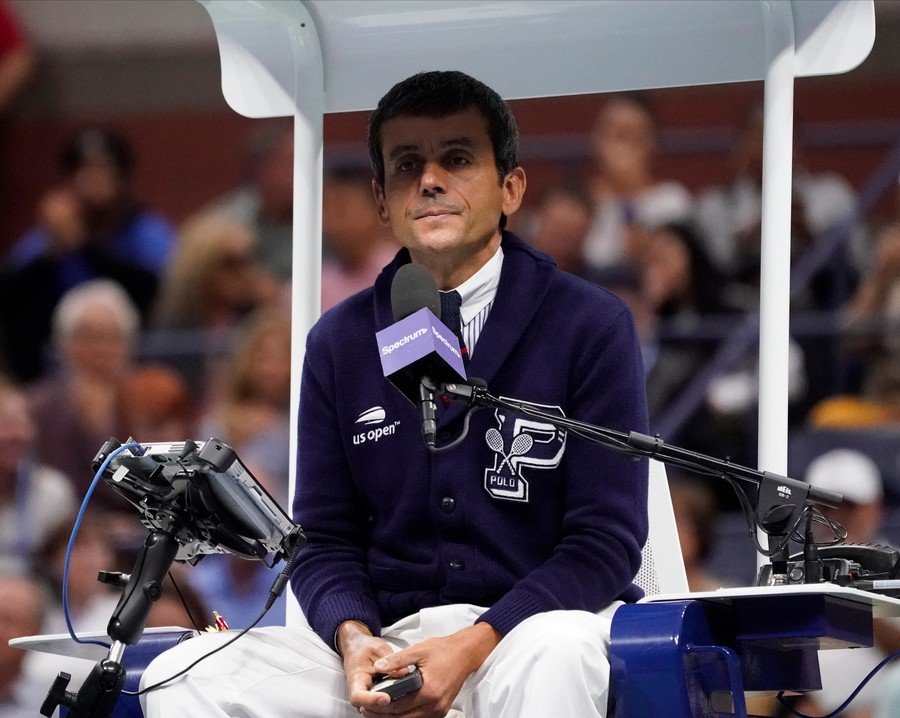 If Williams had any decency or integrity to the causes she champions, for being a leading light for women not just in sports but worldwide, she would apologize to the woman from whom she stole a precious moment in her career.
You can share this story on social media: