When tennis stars attack: 5 times players suffered epic on-court meltdowns (VIDEO)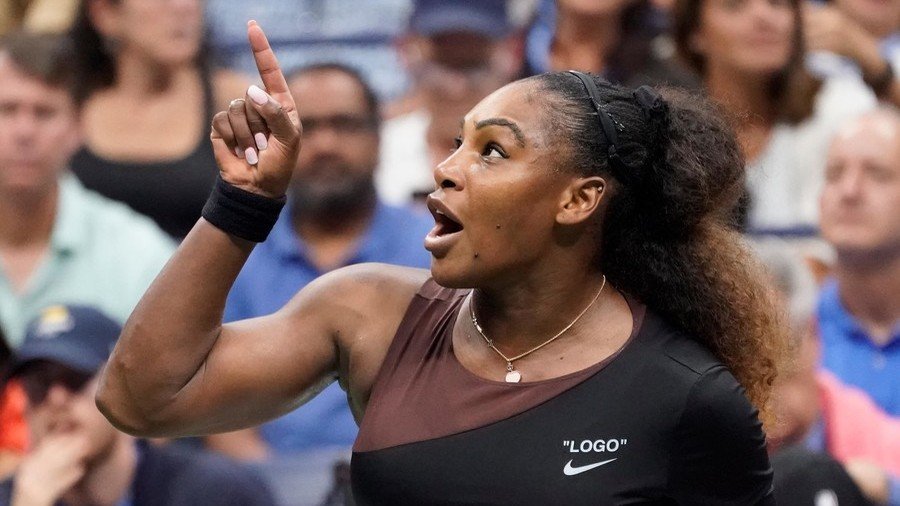 Serena Williams' verbal volley at the umpire during her US Open final defeat to Naomi Osaka has sent the internet into meltdown – but the American star is far from the first to flip out on court.
READ MORE: 'Liar & thief': Serena Williams launches shocking tirade at umpire in US Open final defeat
Here, RT Sport looks at some of the biggest ever tennis tantrums – including racket-smashing, foul-mouthed tirades and even bizarre acts of self injury.
Marcos Baghdatis
All tennis players are expected to destroy a few rackets now and again – just like rock stars mangling up guitars, it all adds to the drama.
But few will have left a trail of destruction as epic as Cypriot player Marcos Baghdatis did at the Australian Open in 2012.
Facing Switzerland's Stanislas Wawrinka, the 26-year-old Cypriot was clearly frustrated with how things were playing out, and proceeded to hammer four rackets into the ground in a row during a break between games.
The crowd appeared to take perverse joy in the outburst, jeering and whistling as Baghdatis laid waste to his rackets.
Baghdatis was later fined $1,250 over the incident and went on to lose to Wawrinka.
Mikhail Youzhny
Most tennis players take their anger out by ranting at umpires or smashing their rackets into smithereens on the court.
Not so for Russia's Mikhail Youzhny, who took it out on himself in a bizarre act of self-inflicted injury at the Ericsson Open in 2008.
After firing a ball into the net against opponent Nicolas Almagro, the Russian appeared to think self-flagellation was the best way to lift his game, hammering himself on the head with his rackets several times.
He merely succeeded in leaving blood pouring from his forehead, causing play to be stopped while he received treatment.
He did, however, go on to win the match.
Those crazy Russians.
Jimmy Connors
American tennis great Connors was a mercurial talent but was similarly prone to rash outbursts as his great rival John McEnroe (more on him later).
That was particularly evident in the fourth round at the US Open in 1991. A set down against Aaron Krickstein and facing set point in the second, Connors hit a shot that was called out.
Backed by the boisterous New York crowd, Connors – at that time aged 39 – vented his disagreement at the umpire.
"Get out of that chair, you're a bum!" Connors yelled – whipping up a chorus of support from the crowd.
The fiery outburst appeared to work, as Connors later fought back to win the match against Krickstein, progressing all the way to the semi-finals, where he lost to Jim Courier.
Serena Williams
Saturday night's onslaught wasn't the first time Williams has lost her cool in New York.
She infamously imploded at the same event in 2009 when facing Kim Clijsters in the semi-finals.
A set down and having already received a warning for racket abuse, Williams – who was chasing a second straight US Open title – was called for a foot-fault in a second-set tiebreaker, handing her opponent double match point.
The American was unimpressed, proceeding to rant at the lineswoman, threatening to "shove this ball down your throat."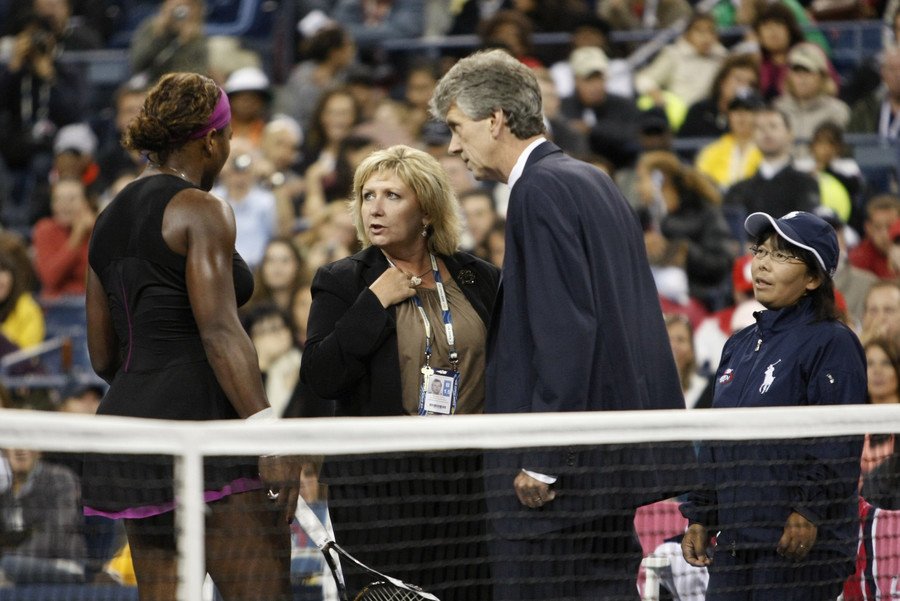 The chair umpire handed Williams a penalty point, giving Clijsters the match.
Williams later apologized for the outburst.
John McEnroe
The ultimate tennis bad boy.
McEnroe's meltdowns are legion – and include the "you cannot be serious" refrain uttered in anger at Wimbledon in 1981 – but in terms of sheer vitriol, none can rival his outburst in Stockholm in 1984.
Appearing in the Swedish Open semi-finals against Anders Jarryd, McEnroe had lost the first set but was up 4-2 on his serve in the second.
When a linesman called a serve long, the American let rip at chair umpire Leif Ake Nilsson.
"No mistakes so far in this match, right?" McEnroe screamed, approaching the umpire's chair. "You haven't overruled anything. No mistakes whatsoever!"
"Answer the question! The question, jerk!"
McEnroe proceeded to whack a ball into the crowd and smash his bag with his tennis racket, appearing ready to quit the match.
He was handed a game penalty, although the American hothead eventually cooled down, going on to win the match 1-6, 7-6, 6-2.
He was later fined $2,100 and suspended for 21 days for exceeding the annual fine limit.
The incident did little to quell the fiery American, who continued with periodic outbursts throughout his career.
You can share this story on social media: