Ukraine under fire over national team shirt featuring 'Nazi' slogan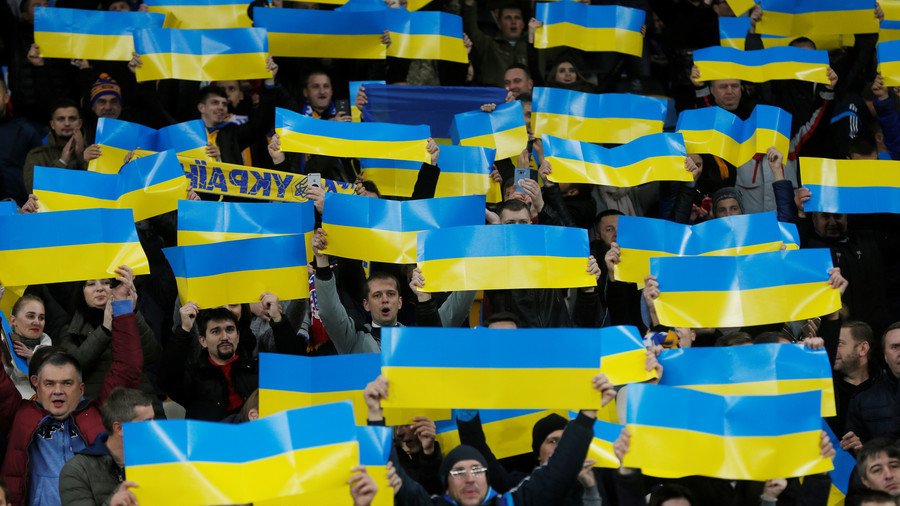 The Ukrainian football federation has been criticized after it unveiled a new national team jersey featuring the controversial slogan 'Glory to Ukraine', which has been linked to Nazi-associated groups.
The Ukrainian team unveiled its latest set of kits earlier this week, as the team prepares to face the Czech Republic in its first game of the UEFA Nations League. The kit range includes a new white third strip which features the slogan 'Glory to Ukraine' on the back, just above the player number.
The slogan is often associated with historical far-right groups the Organization of Ukrainian Nationalists and the Ukrainian Insurgent Army, who carried out the massacre of up to 100,000 people in Volhynia and Eastern Galicia during World War II.
The new shirt design has met with anger in Russia, with football union member Igor Lebedev calling on football's governing bodies to investigate the use of the "political" slogan as a potential breach of regulations.
"There is a very specific set of things that can be featured [on kits]. This is the name of the country, the name of the player, his number and the coat of arms of the country, but there are no slogans on the football form," Lebedev told the Russian press.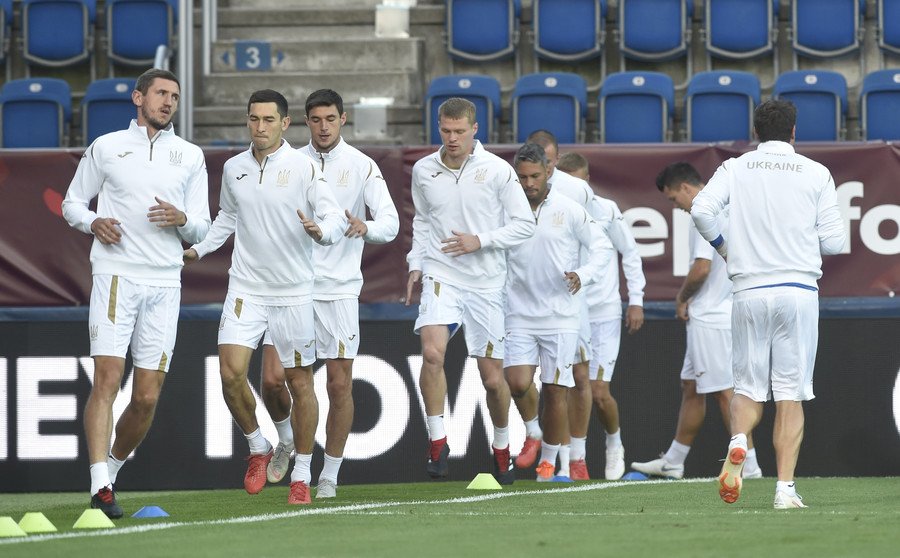 "I believe that the committee corresponding to FIFA or UEFA should consider this," he added.
The 'Glory to Ukraine' slogan also caused controversy during the World Cup, when Croatian defender Domagoj Vida shouted the phrase in a video posted after his country's win against Russia in the quarter-final.
FIFA warned Vida over the clip, while assistant coach Ognjen Vukojevic, who also featured in the video, was removed from the coaching staff and fined 15,000 Swiss francs (US$15,150).
After the incident, the Ukrainian football federation offered to pay the fine for Vukojevic in a show of support. The pair, who both previously played for Ukrainian club Dinamo Kiev, both apologized for any offence caused to the World Cup hosts.
READ MORE: Croatia's Vida warned by FIFA but avoids suspension over 'Glory to Ukraine!' video after Russia win
The phrase 'Glory to Ukraine' – which is typically met with the reply 'Glory to Heroes' – has become increasingly common at official ceremonies in Ukraine.
President Petro Poroshenko recently urged the national parliament to back a bill making the phrase the official greeting of the armed forces.
Russia sees the phrase as glorifying Nazism, and Foreign Ministry spokeswoman Maria Zakharova said in August that the slogan is "100 percent traced to a National Socialist greeting."
You can share this story on social media: