Shaqiri will face 'unbelievable pressure' on Belgrade Champions League trip – club director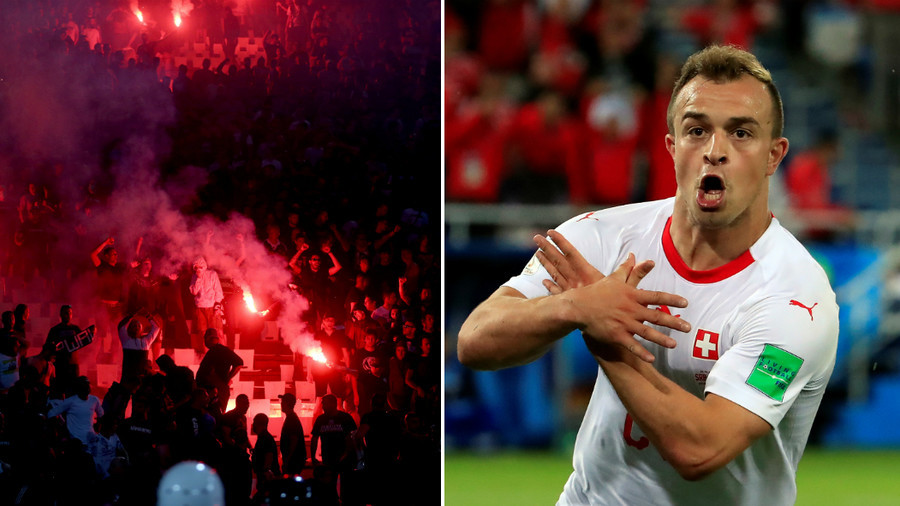 Xherdan Shaqiri will be under "unbelievable psychological pressure" when he heads to Belgrade for Liverpool's Champions League tie against Crvena Zvezda, according to the Serbian club's general director.
Swiss international Shaqiri, who is of Kosovan-Albanian descent, provoked fury in Serbia by celebrating his goal against the nation during the World Cup by making a winged eagle salute in reference to the Albanian flag.
READ MORE: No FIFA ban for Shaqiri & Xhaka over eagle celebrations in Serbia game
The player also appeared in boots marked with the flags of Switzerland and Kosovo – the breakaway region that is not recognized as independent by dozens of countries, including Serbia and Russia.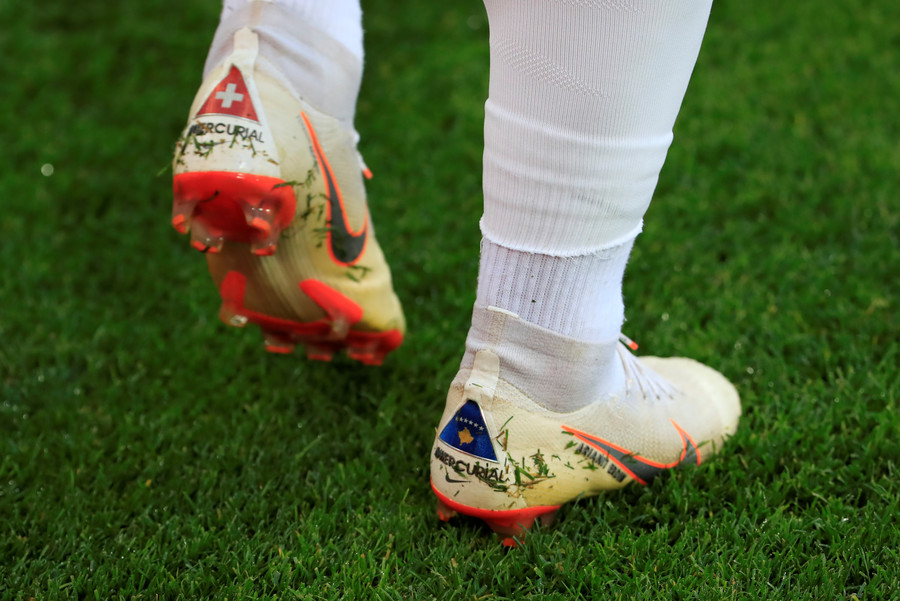 Shaqiri escaped a ban over his controversial World Cup goal celebration – in which he was also joined by teammates Granit Xhaka, who is also of Kosovan descent, and Stephan Lichtsteiner – although the trio were fined by FIFA.
Shaqiri, 26, is now facing a potentially incendiary trip to Serbia, after his club team Liverpool were drawn in the same group as Belgrade's Crvena Zvezda in the Champions League group stage.
READ MORE: UCL draw: Moscow to welcome Real Madrid & Ronaldo returns to Old Trafford
The Serbia club's general director has warned that Shaqiri will be under "unbelievable psychological pressure" should he feature in the game on November 6 – but vowed that the club would protect the player from the wrath of the home fans.
"I think that Shaqiri will be under unbelievable psychological pressure because he will know where he is coming; he knows that Red Star is a symbol of Serbia and playing in the Marakana [the nickname for the club's Rajko Mitić Stadium], [but] I don't know whether he will play," general director Zvezdan Terzić told newspaper Kurir.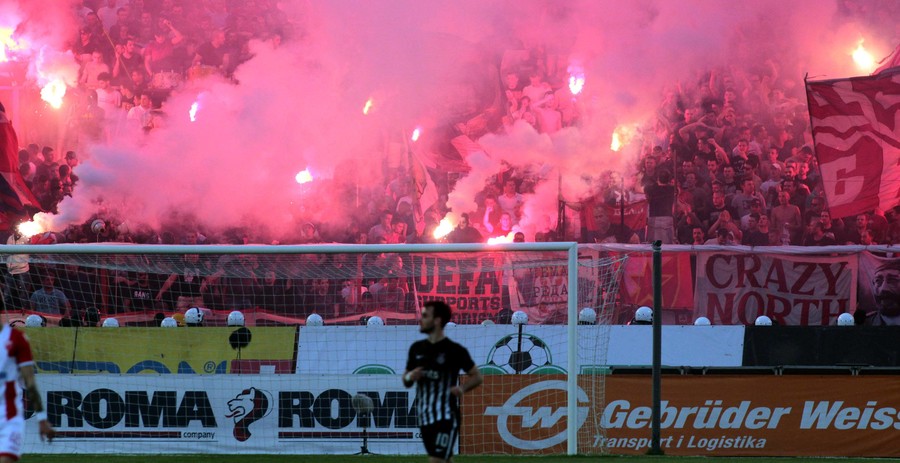 "Of course, as a football club, we treat our rivals equally, and we do not have to deal with the past and the history.
"Red Star must do everything to make Shaqiri feel that he came to play football and it is our duty to protect him in the case of unwanted situations. Let's be good hosts," he added.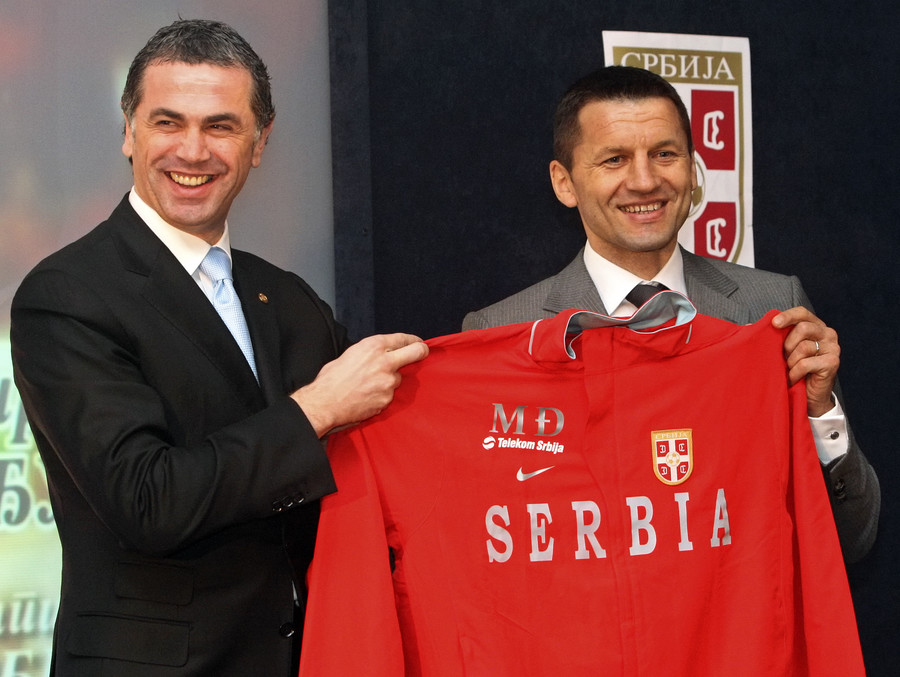 Shaqiri joined Liverpool from Stoke City for £13 million on a five-year deal this summer, and the forward made two appearances for the club in the Premier League so far.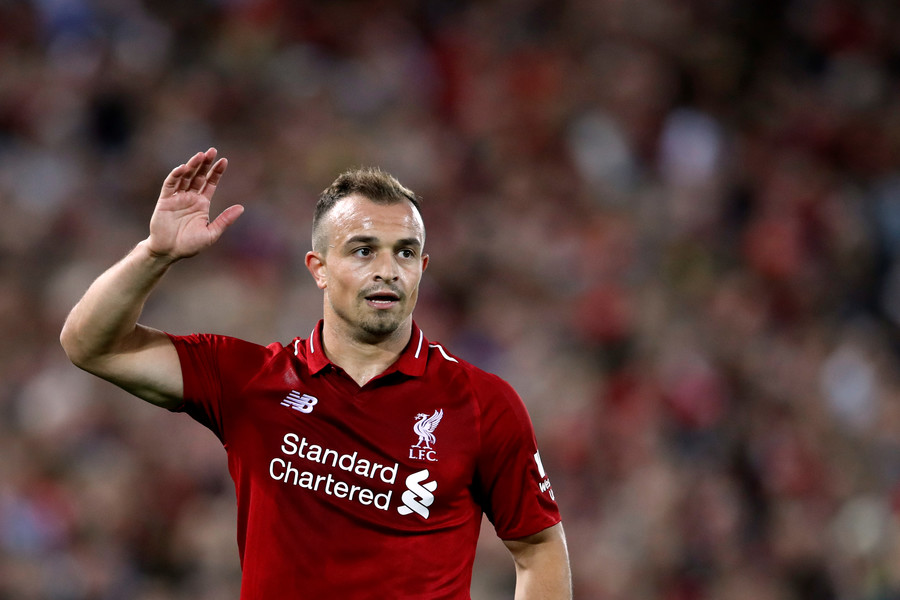 Last season's Champions League finalists have been drawn in a group alongside Crvena Zvezda, French giants Paris Saint-Germain, and Italians Napoli.
Serbian champions Crvena Zvezda - also known as Red Star - have qualfied for the Champions League proper for the first time since 1992, after coming through the qualifying rounds. The Serbian club have a proud history, and won the European Cup in 1991.