I hope we don't see any provocation from McGregor – Khabib Nurmagomedov's father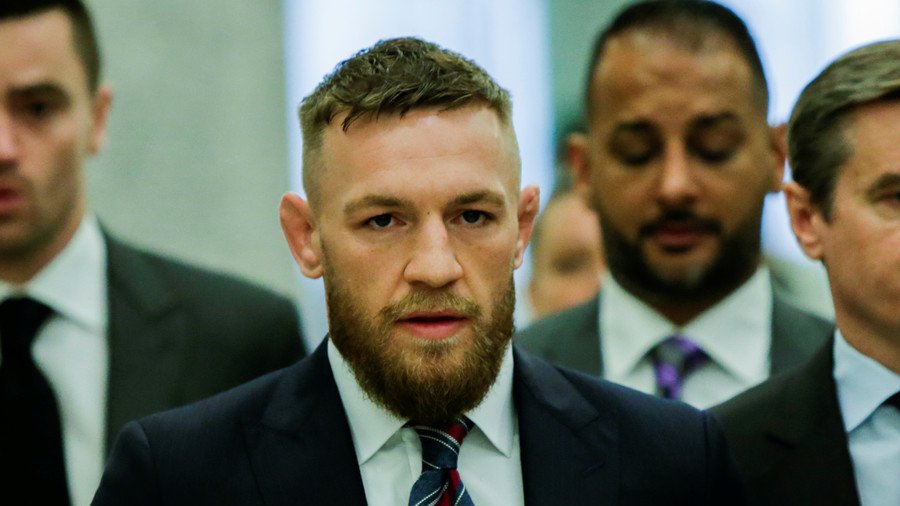 The father and coach of Khabib Nurmagomedov says Conor McGregor should refrain from "provocations" after a bout between the fighters was confirmed for Las Vegas in October.
The highly anticipated match-up was announced on Friday after months of speculation, and has already been dubbed the "biggest fight in UFC history" by the head of the promotion, Dana White.
READ MORE: 'Biggest fight in UFC history' – Dana White on Khabib Nurmagomedov v Conor McGregor
The bout will see undefeated Russian Nurmagomedov, 29, take on Irishman McGregor, 30, who was the first person ever to hold UFC belts at two different weights simultaneously.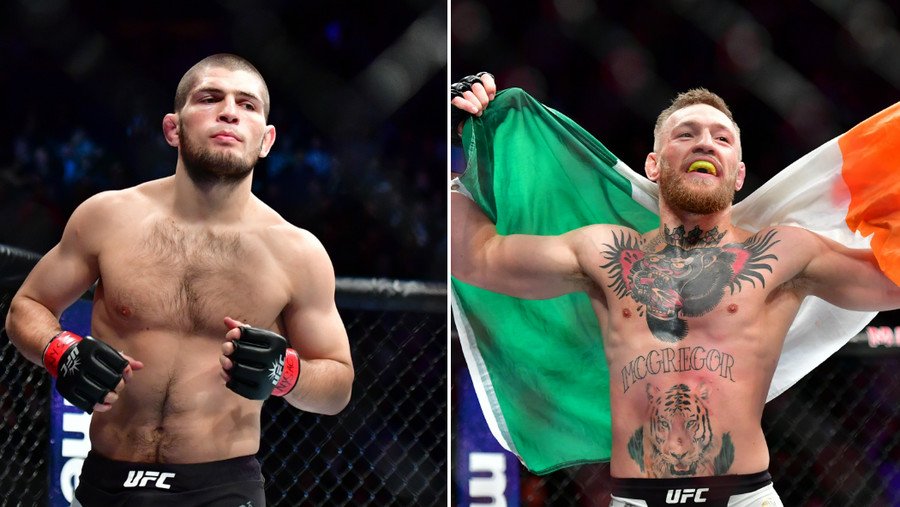 Added to the mix is the tempestuous history between the two which saw McGregor attack a bus carrying fighters including Nurmagomedov to a media event at Barclays Center in Brooklyn ahead of UFC 223.
READ MORE: Conor McGregor avoids jail, pleads guilty to disorderly conduct
That led to charges for McGregor, who escaped a jail term and criminal record after pleading guilty to disorderly conduct, paving the way for the bout against Nurmagomedov.
The Russian fighter's father and lifelong coach, Abdulmanap Nurmagomedov, says he hopes nothing similar to the incident in Brooklyn unfolds in the build-up to the fight at T-Mobile Arena in Las Vegas on October 6.
"I hope that there are no more provocations from McGregor," Abdulmanap Nurmagomedov told R-Sport.
"Let them fight alone, and decide everything there [in the cage]. Khabib is ready to meet him to fight anywhere in the world. But provocations on the street – that's not necessary."
READ MORE: Conor McGregor attacks UFC 223 fighters' bus hunting for Khabib Nurmagomedov (VIDEO)
He also said he was expecting a record payday for his son from the bout.
"For the fight with McGregor Khabib Nurmagomedov will receive a record sum for a Russian fighter competing in mixed martial arts," he said.
"Let's wait to see what the exact sum is that the fighters get, it will be officially announced by the UFC," he added.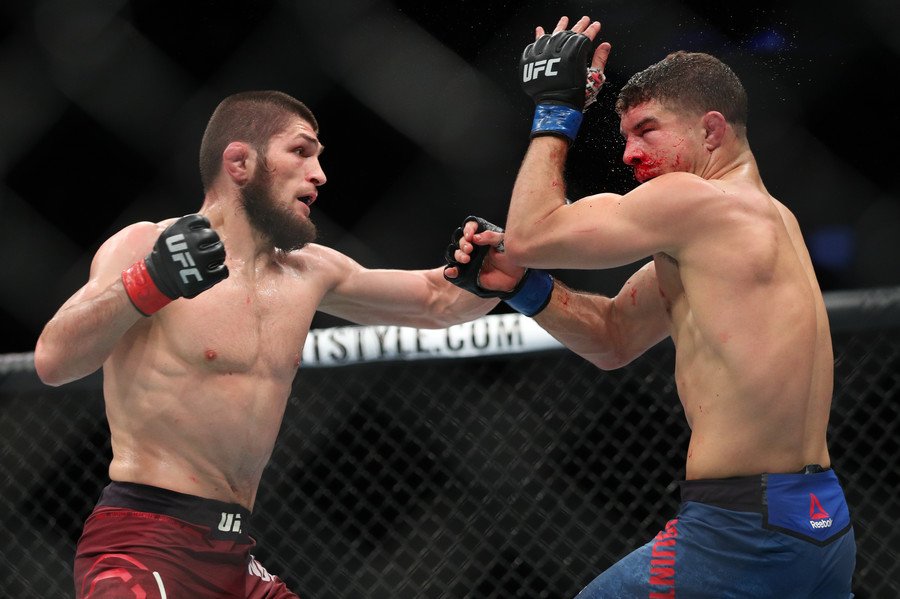 UFC chief White has already said he is expecting the bout to sell in the region of 2 million pay-per-view buys, meaning it would beat the current record of 1.65 million for McGregor's second fight with Nate Diaz in August 2016.
Khabib Nurmagomedov's manager, Ali Abdelaziz, has said he would be happy to see his client take home $10 million for the bout, according to R-Sport.
READ MORE: 'The champ champ is back!' MMA community reacts to McGregor v Nurmagomedov announcement
Abdulmanap Nurmagomedov confirmed that his son would be preparing for the bout in the US, and that Russia "has the right to expect victory" from a man who is unbeaten in 26 fights.
"Khabib is in good form. Only the Almighty knows what will happen in the fight, but Russia has the right to expect victory from Khabib over Conor.
"Khabib will be preparing for the fight in the US, in San Jose," he added.
You can share this story on social media: