'The champ champ is back!' MMA community reacts to McGregor v Nurmagomedov announcement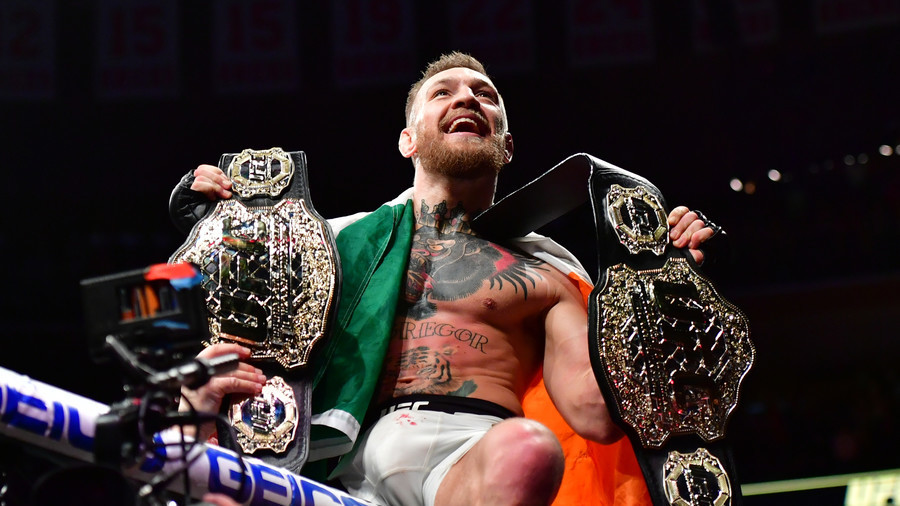 Conor McGregor's return to the UFC after a near two-year hiatus for a blockbuster bout with undefeated Russian Khabib Nurmagomedov has sent pulses racing for what is expected to be the biggest fight in the sport's history.
The date has been set for the consensus two best fighters in the UFC's 155lb division to finally meet in the cage, after it was confirmed by the organization at a press conference in Los Angeles on Friday that McGregor and Nurmagomedov will face each other in the main event of UFC 229 at the T-Mobile Arena in Las Vegas on October 6.
READ MORE: Khabib Nurmagomedov v Conor McGregor confirmed for UFC 229 in October
The appetite for the clash is at an all-time high, with Nurmagomedov currently holding the UFC lightweight title which was stripped from the Irishman for inactivity. McGregor won the belt in November 2016 with a second round knockout of Eddie Alvarez, after which he tested the waters in professional boxing with last year's incredibly lucrative bout against all-time great Floyd Mayweather.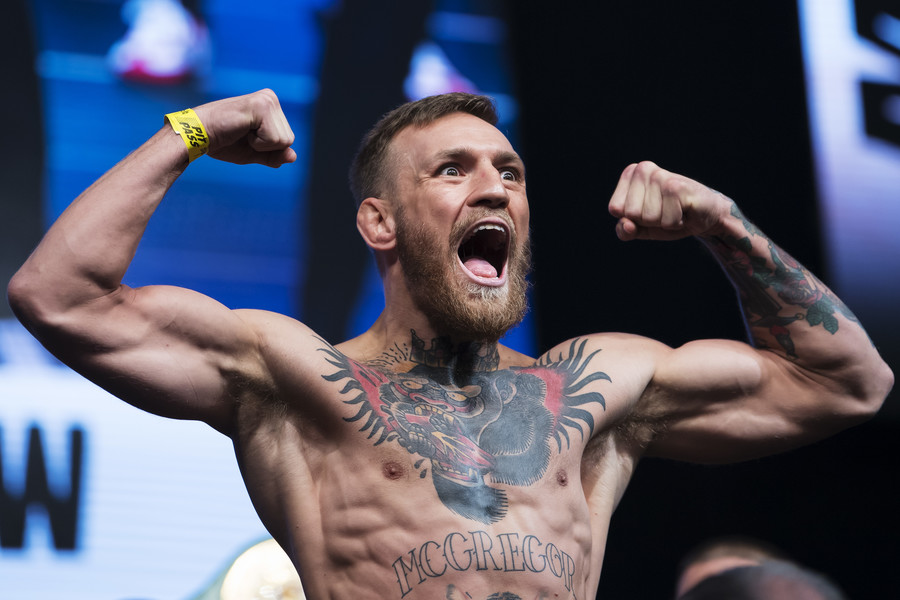 McGregor was arrested in Brooklyn in April, on the weekend where Nurmagomedov captured the vacant championship, after he attacked a bus which was transporting the Russian fighter from the Barclays Center.
The UFC used footage from the incident in their promo package to announce the fight.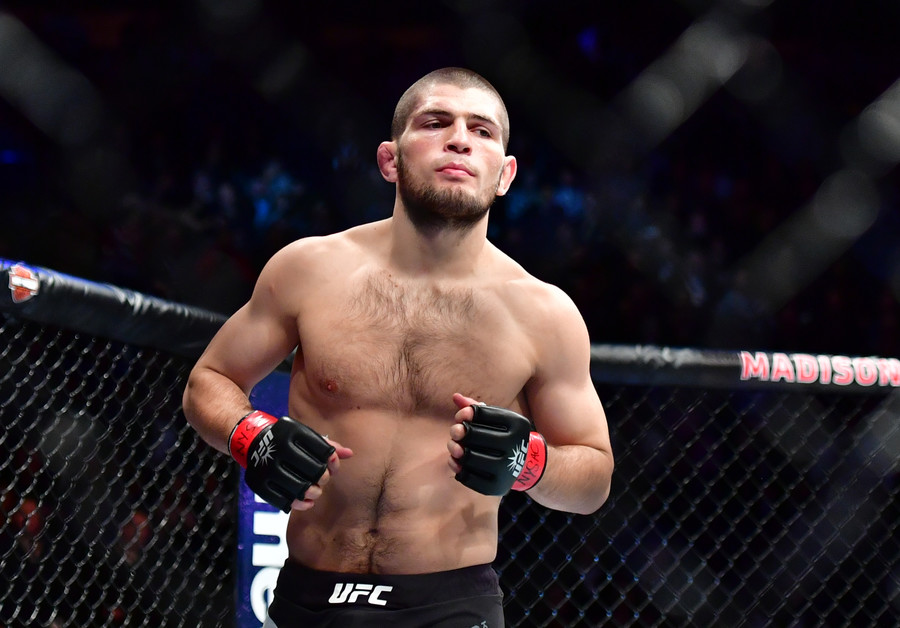 Nate Diaz, McGregor's former rival who was on hand at the press conference to announce a fight of his own against Dustin Poirier, stormed out of the press event when the the McGregor versus Nurmagomedov promo was shown and later said to the press that he was having second thoughts on competing at UFC 230, a month after the meeting of McGregor and Nurmagomedov.
READ MORE: 'Biggest fight in UFC history' – Dana White on Khabib Nurmagomedov v Conor McGregor
With the fight card just nine weeks away, many figures within the mixed martial arts community have shared their thoughts on social media as to who might win.
You might think you're motivated by money. Maybe even by something as fleeting as 'happiness'. But the reality is you'll only do what's difficult, consistently, if it gives your life meaning.Find that.

— Coach Kavanagh (@John_Kavanagh) August 4, 2018
Gotta admit I never thought Conor would take this fight. Win or lose I respect him for coming back to the worst matchup he could ask for. Who you got? #Repost@ufc・・・THE WAIT IS OVER!… https://t.co/kRTNOS373t

— Matt Brown (@IamTheImmortal) August 3, 2018
Damn!!! CMac is back!!! I have no idea how this will go. Two guys, extremely skilled in opposite areas. Who will be first to impose their will on Oct 6?? 👀 #UFC25Years

— Aljamain Sterling (@FunkMaster_UFC) August 3, 2018
2 years away from the cage. All the money anyone could ever want. Returns to fight Khabib Nurmagomedov. This ends any talk of Conor McGregor dodging anyone for being a tough match-up.

— Seán Sheehan (@SeanSheehanBA) August 3, 2018
In all seriousness though, I think a win over Khabib Nurmagomedov would be one of Conor McGregor's most impressive feats. He's going from boxing one of the greatest ever, to fighting one of MMA's greatest wrestlers ever. It would be undeniably remarkable stuff.

— Peter Carroll (@PetesyCarroll) August 4, 2018
You can share this story on social media: