IAAF bars Russian ex-Olympic champion from international competition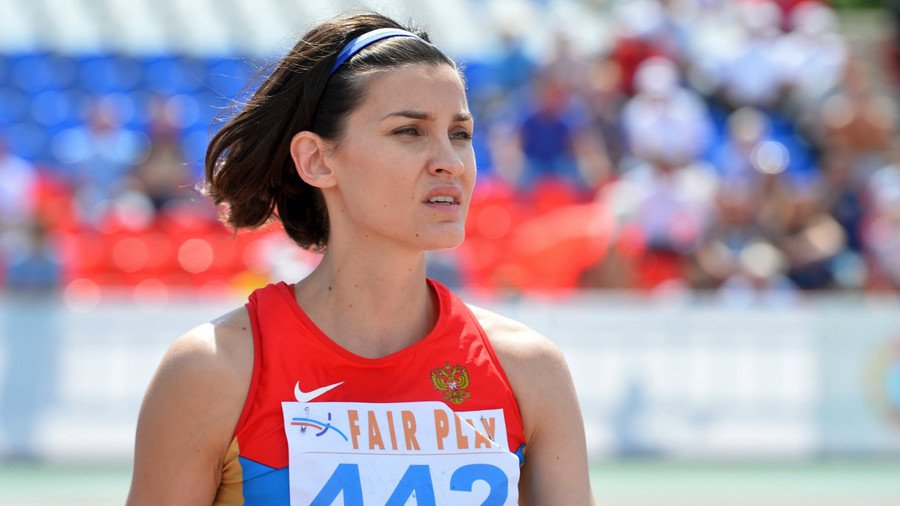 The International Association of Athletics Federations (IAAF) has rejected neutral status for Russian Olympic champion high jumper Anna Chicherova, refusing to allow her to take part in international competition.
Chicherova, who served a two-year doping ban, returned to competition last month at the Russian nationals, where she claimed silver with a result of 1m 90cm.
The 2012 Olympic champion was stripped of her gold medal after she was accused of doping by the IAAF, which handed her a two-year ban.
Having served the imposed suspension, the 36-year-old resumed her career and filed an application to the IAAF asking for permission to compete internationally under neutral status.
READ MORE: Russian gymnast slams onto her back after falling 8ft from bars, emerges unscathed (VIDEO)
Chicherova's request was dismissed, however, by the IAAF Doping Review Board, which decided not to grant her entry due to her alleged past misdemeanors.
Following the suspension of the Russian Athletics Federation (RusAF), only athletes who comply with IAAF-stipulated criteria are allowed to compete on the international stage under a neutral flag.
READ MORE: Russian high jumper to miss European Championships after provisional suspension by IAAF
"We have received the IAAF's refusal to grant Anna Chicherova neutral status," a RusAF representative was quoted as saying by TASS.
Also on Friday the IAAF revoked the neutral status of another Russian high jumper, Danil Lysenko, after he missed an out-of-competition doping test.
You can share this story on social media: