Russian gymnast slams onto her back after falling 8ft from bars, emerges unscathed (VIDEO)
Published time: 3 Aug, 2018 12:16
Edited time: 3 Aug, 2018 14:55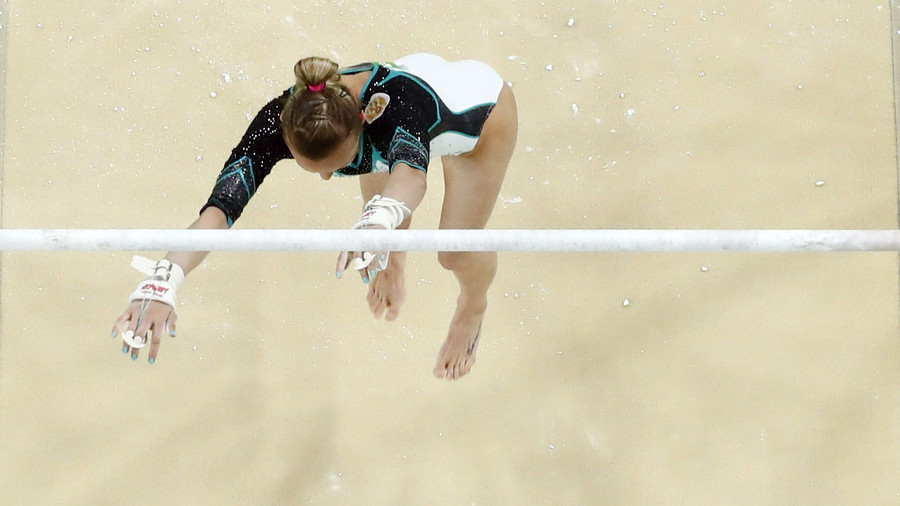 Russian junior gymnast Vladislava Urazova has avoided injury after crashing onto her back from the uneven bars during her all-around performance at the 2018 European championships in Glasgow, Scotland.
The 14-year-old hit the upper bar with her legs on the Jaeger release, causing her to fall flat on her back from around 8ft (240cm) following the mistake.
READ MORE: Legendary Russian gymnastics coach Viner-Usmanova celebrates 70th birthday
The incident could have resulted in a serious injury if Urazova's coach hadn't managed to break the gymnast's fall when she missed the bar.
Rising Russian star Urazova was leading the all-around field before committing errors on the bars which could potentially cost her a gold medal at the European Championships.
After the first subdivision, Urazova sits first on the floor with a perfect score of 13,500, which will definitely grant her a place in the final.
Her solid performance on the vault made her one of the favorites to clinch the European title on this apparatus.