Boss of pedophile ex-USA Gymnastics doctor Larry Nassar charged with sex crime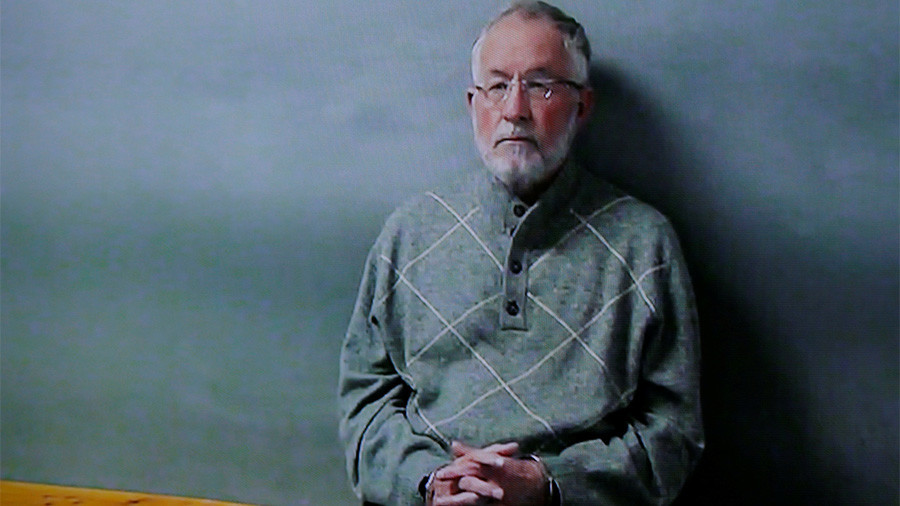 Former Michigan State University Dean William Strampel, who supervised pedophile doctor Larry Nassar at the university, was charged with criminal sexual conduct following allegations by students on Tuesday.
Strampel has been accused by a College of Osteopathic Medicine student of forcible sexual contact as well as other students reporting his alleged sexual misconduct, Reuters reported citing court papers and prosecutors.
The 70-year-old was dean from 2002 to 2017 and supervised disgraced Nassar, who is at the center of the USA Gymnastics sex abuse scandal and was sentenced to 175 years in prison for abusing young gymnasts.
Four female medical students accuse Strampel of making sexually suggestive comments during meetings and two others claim he grabbed their buttocks without consent. The charges include four counts of sexual misconduct and accusations also include failing to properly oversee Nassar.
The allegations against Strampel came to light as officers were scrutinizing how the university handled complaints about Nassar, whose scandal sparked probes into why the university, the U.S. Olympic Committee and USA Gymnastics had failed for years to investigate complaints.
Michigan State's interim president, John Engler, called the allegations against the former dean "disturbing" and that the charges "confirm our belief that he has fallen short of what is expected and required from academic leadership."
READ MORE: 1st male victim of pedophile doctor Nassar files lawsuit
Strampel's lawyer told reporters his client "denies that he ever engaged in any inappropriate touching of anyone. He denies that there was any quid pro quo for sexual favors."