Nassar victim: USA Gymnastics showed how not to handle sexual abuse claims
Published time: 27 Feb, 2018 15:09
Edited time: 27 Feb, 2018 17:37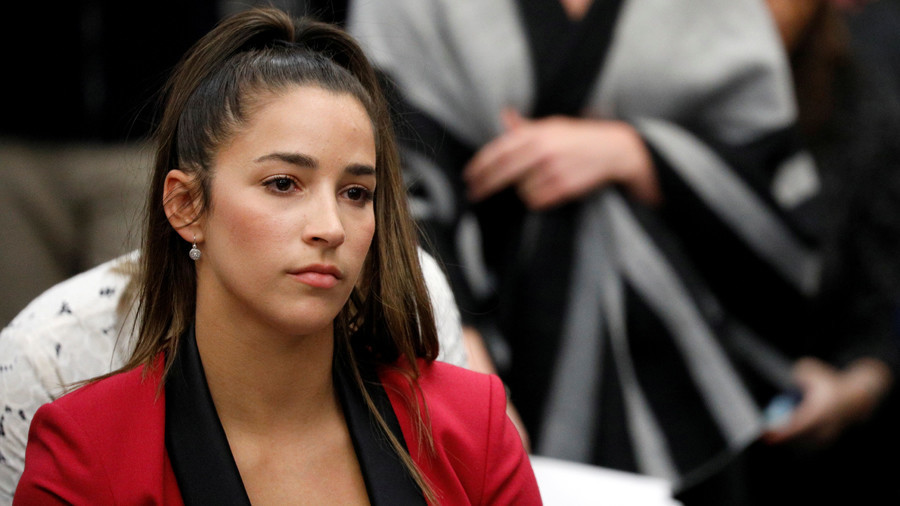 US Olympic champion gymnast Aly Raisman has called on sports authorities to protect children against sexual abuse.
"It's a really, really horrible problem and it is far more common than anyone allows themselves to believe," Raisman told AAP during a gymnastics event in Melbourne, Australia.
"I think it's incredibly important that every organisation is watching USA Gymnastics for what not to do. We really have to have those uncomfortable conversations so that (victims) can feel comfortable coming forward," she added.
READ MORE: USA Gymnastics doctor Nassar receives additional 125yr prison sentence
Sport in the US is still recovering from a huge child abuse scandal centered on former USA gymnastics doctor Larry Nassar. The doctor was convicted of having systematically abused underage girls for more than 20 years. Earlier this month the disgraced Nassar was sentenced to up to 175 years in prison after pleading guilty to molesting young gymnasts under the guise of medical treatment.
Many of the young women who accused Nassar of abuse testified in court against the former doctor before he was sentenced to life behind the bars.
Two weeks ago Raisman, one of more than 100 of Nassar's victims and who testified in court at the pedophile doctor's trial, shared naked pictures on social media to encourage women "not to be ashamed of their bodies." "Women do not have to be modest to be respected – Live for you!" Raisman wrote on her Instagram page.
"Everyone should feel comfortable expressing themselves however makes them happy. Women can be intelligent, fierce, sexy, powerful, strong, advocate for change while wearing what makes them feel best," she added.
Raisman, who won three Olympic golds for Team USA in 2012 and 2016, also blasted the US Olympic Committee for not addressing the issue involving Nassar, which affected hundreds of gymnasts.
Other Olympic champions to reveal they were abused by Nassar during their time on the US national team include Simone Biles, Mckayla Maroney, Gabby Douglas and Jordyn Wieber.