Simone Biles says she was sexually abused by Larry Nassar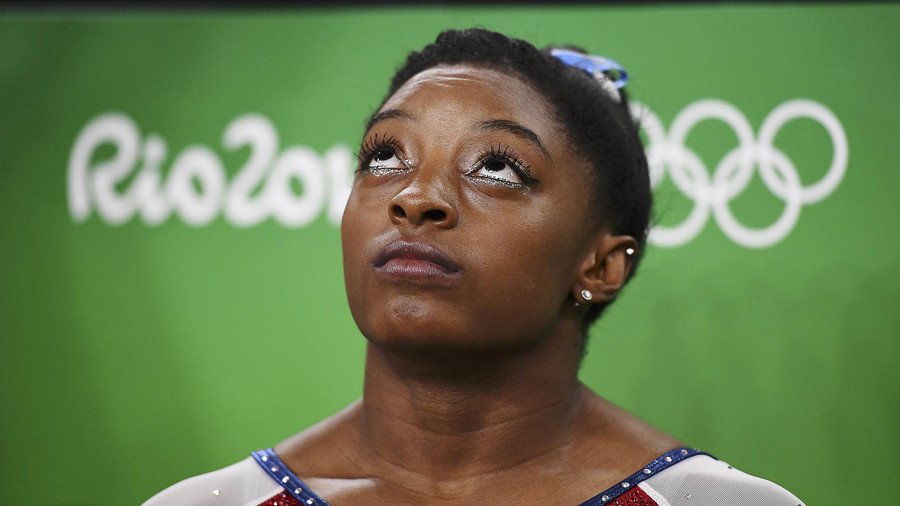 Simone Biles, America's most decorated gymnast, has joined the list of athletes who say they were sexually abused by longtime US women's gymnastics team doctor Larry Nassar.
In a post shared on her Twitter and Instagram pages on Monday, Biles detailed the ordeal she says she suffered while competing for the national gymnastics squad.
"I too am one of the many survivors that was sexually abused by Larry Nassar," the gymnast wrote in her post. "There are many reasons that I have been reluctant to share my story but I know now it is not my fault."
Nassar, who had worked as the US team physician for more than 20 years, was sentenced in December to 60 years in federal prison for possessing child pornography. He has admitted abusing young gymnasts.
In her message, 20-year-old Biles added that "it was a lot harder to speak those words out loud" than to "put them on paper," but that she decided she could no longer "carry the guilt" that she said belongs to the disgraced doctor, as well as the USA Gymnastics (USAG) and others who she feels turned a blind eye to Nassar's crimes.
"For too long I've asked myself, 'Was I too naive? was it my fault?' I now know the answer to those questions," she wrote. "No. No, it was not my fault. No, I will not and should not carry the guilt that belongs to Larry Nassar, USAG, and others."
The four-time Olympic champion said that Nassar, whom "she was told to trust," had abused her as well as other girls under the guise of medical treatment, calling his behavior "completely unacceptable, disgusting and abusive."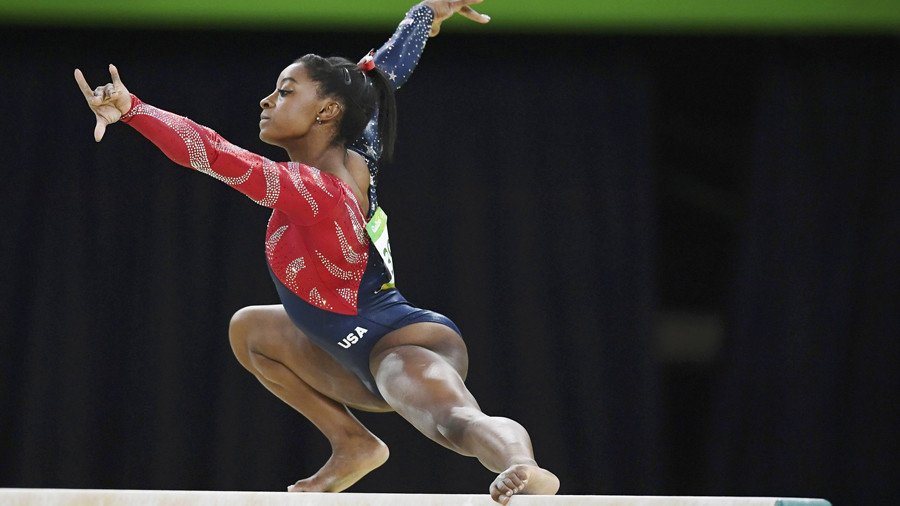 "It is not normal to receive any type of treatment from a trusted team physician and refer to it horrifyingly as the 'special' treatment," the gymnast wrote.
Biles is making her return to elite gymnastics after a one-year break and said it would be difficult to train in the same gym where Nassar allegedly molested her.
"It is impossibly difficult to relive these experiences and it breaks my heart even more to think that as I work towards my dream of competing in Tokyo 2020, I will have to continually return to the same training facility where I was abused," Biles wrote.
Earlier, members of the US 2012 gold-winning squad McKayla Maroney, Aly Raisman and Gabby Douglas said they were abused by the team doctor, whose actions continued for many years.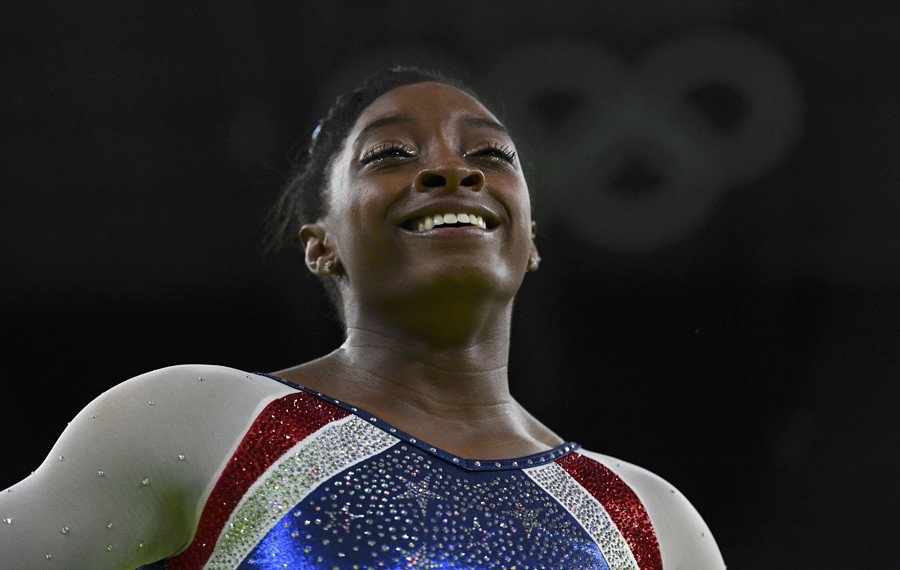 Last month, Maroney filed a lawsuit against USAG, stating that she was paid to keep quiet about sexual abuse she suffered at the hands of Nassar.
Biles said she was encouraged to share her own experience of sexual assault after hearing the stories of her teammates.
"After hearing the brave stories of my friends and other survivors, I know that this horrific experience does not define me," she wrote. "I won't let one man, and the others that enabled him, to steal my love and joy," Biles added.
READ MORE: US Olympic champion gymnast paid 'hush money' in Nassar sex abuse scandal
Nassar will return to court this week for a four-day sentencing hearing after pleading guilty to sexually abusing seven girls.
The prosecutor is seeking at least 40 years in prison for Nassar, meaning that the disgraced doctor will most likely spent the rest of his life behind bars.
You can share this story on social media: