US Olympic champion gymnast Aly Raisman reveals sexual abuse by team doctor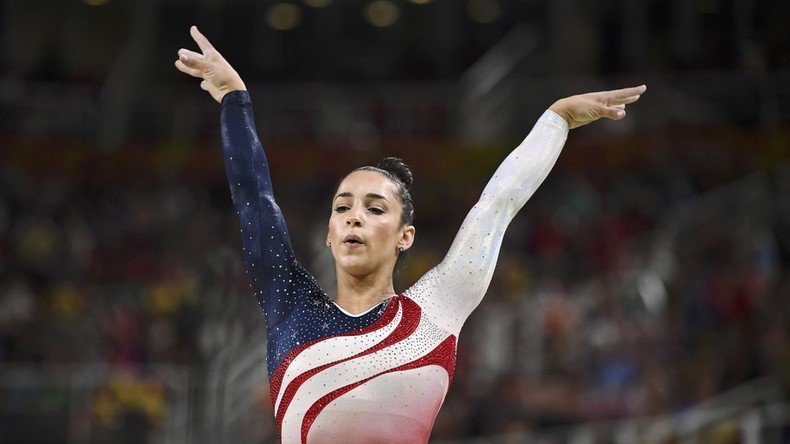 Olympic gold medalist Aly Raisman is the second of the so-called 'Fierce Five' medal-winning squad to reveal that she was sexually abused by the USA Gymnastics team doctor.
Three-time gold medalist Raisman spoke out about the abuse in an interview with '60 Minutes' which will air Sunday.
"I am angry. I'm really upset," she told 60 Minutes. "I see these young girls that come up to me, and they ask for pictures or autographs, whatever it is… I just want to create change so that they never, ever have to go through this."
The revelation comes in the wake of her 2012 London Olympics teammate McKayla Maroney's admission that she suffered "systematic sexual abuse" at the hands of the doctor, Larry Nassar.
Maroney wrote on Twitter in October that she suffered years of sexual abuse that began when she was 13 and continued for seven years, until she retired last year.
Raisman, who was a member and medalist of the 2012 and 2016 US Olympic teams, said she was first treated by Nassar when she was 15.
"Why are we looking at why didn't the girls speak up?" Raisman said. "Why not look at what about the culture? What did USA Gymnastics do, and Larry Nassar do, to manipulate these girls so much that they are so afraid to speak up?"
Nassar, who was a USA Gymnastics physician for 20 years, is currently in prison awaiting trial for possession of over 37,000 child pornography videos and images. He also faces over 100 lawsuits from women accusing him of sexual abuse.
More than 140 women have reported being sexually abused by Nassar, the Lansing State Journal reports. Nassar also worked at Michigan State University (MSU) for decades.
Last year, women began to come forward to report sexual abuse by Nassar after two women shared their story with the Indianapolis Star. He was fired from MSU soon after the story broke.
Sydney bronze medalist Jamie Dantzscher, was one of the two women to first accuse Nassar of abuse, which she said began when she was 12.
"In the last year, Aly has become an advocate for many issues, and sharing her personal experience of abuse takes great courage," USA Gymnastics said in a statement to '60 Minutes.' "We are appalled by the conduct of which Larry Nassar is accused, and we are very sorry that any athlete has been harmed during her or his gymnastics career."
You can share this story on social media: