Russian footballers are the cleanest in the world – team doctor Bezuglov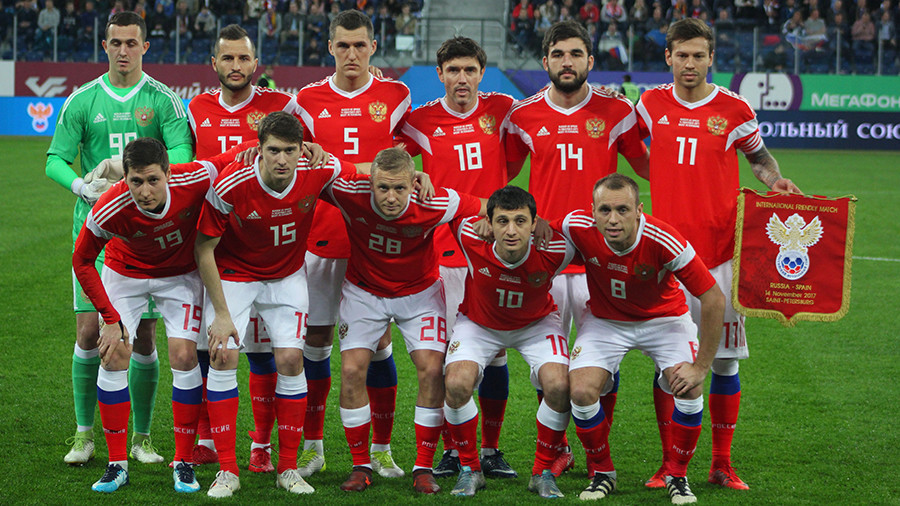 Russia's national football team doctor, Eduard Bezuglov, says Russian players are the "cleanest in the world" due to rigorous drug-testing measures implemented by the country's football association.
Russian internationals have previously been the subject of doping speculation. In 2017, FIFA launched an investigation into allegations of drug cheating by Russian players at the 2014 Brazil World Cup.
However, last summer, FIFA boss Gianni Infantino confirmed that each doping test from the 23 Russian players taking part in the tournament had come back negative. Infantino was keen to stress that the players were tested "by people in [FIFA's] laboratory in Lausanne."
Team Russia doctor Bezuglov says that unprecedented testing techniques from the Russian Football Union (RFU) and the Russian Anti-Doping Agency (RUSADA) make Russian players less likely than any others worldwide to be found guilty of doping.
These measures include "mandatory online courses" and publishing medical guidelines for teams in each of the country's football leagues.
"There is no such thing anywhere else in the world," Bezuglov told RIA Novosti. "In other words, I do not know of any other sport that does not have a problem with banned drugs. But Russian football does not have this problem."
Russian track and field athletes suffered a blanket ban at the 2016 Rio Olympic Games amid allegations of state-sponsored doping. In February 2018, the International Olympic Committee (IOC) upheld a ban on the Russian Olympic Committee (ROC), which prevented Russian national symbols from being displayed at the PyeongChang Winter Games, including the country's anthem.
Bezuglov is sure there will be no repeat at this summer's World Cup. The doctor claims there has not been a single positive drug test from over 1,500 Russian-player samples taken since the World Anti-Doping Agency (WADA) suspended RUSADA's license in November 2015.
"In this entire time, there has not been a single positive test. I think that a lot of the credit for this should go to [RFU president] Vitaly Mutko, no matter what people may think of him now," Bezuglov said.
"He constantly told us: 'Have meetings, explain things, educate and scare them, do whatever you want, but make sure there is no doping in football.' The beautiful game is not among the sports closely associated with doping and past Russian problems should have no impact on the World Cup."
Russia take on five-time world champions Brazil in a friendly match this Friday at Luzhniki Stadium in Moscow, before meeting France in St. Petersburg on March 27. The games serve as preparation for the World Cup, which takes place from June 14 to July 15 in 12 stadiums across 11 Russian host cities.
READ MORE: Spartak Moscow fans vote for manager Carrera in Russian presidential election