'Our matches were an event' – Putin talks secret service football games in East Germany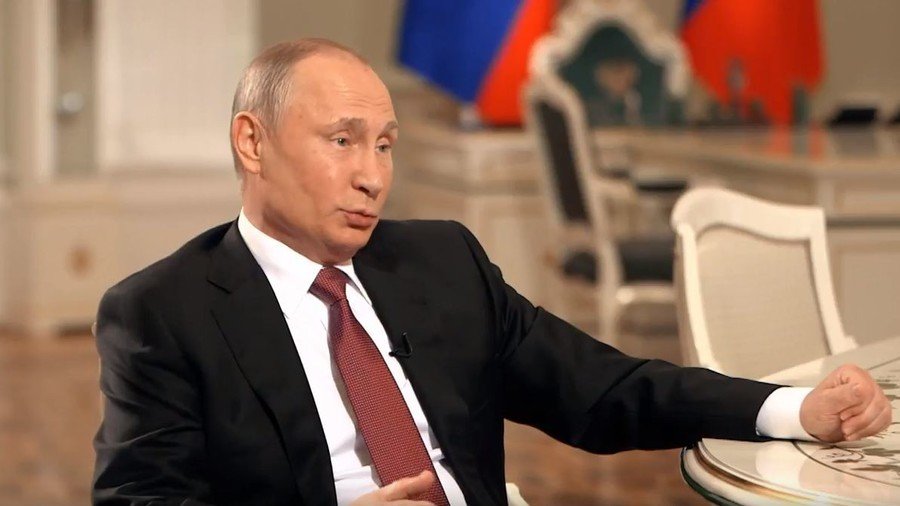 In a World Cup year, Russian President Vladimir Putin has shared warm memories of playing friendly football games against East German counterparts during his time serving with the Soviet Union's KGB.
Putin was talking to journalist and television presenter Alexander Kondrashov during the latter's candid documentary film on the Russian leader's life, which includes topics such as his political start in St. Petersburg and serving in the KGB.
"Of course, there were people from the police there and state security services of Germany. It was an event – including football. And the German fellows played very professionally," Putin told Kondrashov.
"In East Germany sport was very developed, it was cultivated. The East German athletes achieved remarkable success. It was obvious, everyone knows this," he added.
Jens Maie, who served as part of the Ministry for State Security, also known as the 'Stasi', from 1983 to 1990 told Kondrashov that Putin was a very "ambitious" player who took his hobby seriously.
"All the members of the KGB, including Vladimir Putin, were purely amateur players, so they battled hard to ensure victory," he remembered.
"Putin was a very ambitious player. Of course it was just a hobby, but they nevertheless took it seriously," he added.
The Russian president recently marked 100 days until the Russia 2018 World Cup by appearing in a video with FIFA president Gianni Infantino The two practiced their keepie-uppie skills inside the Kremlin, with Putin completing the 100th touch with a header.
You can share this story on social media: