Spartak Moscow fans vote for manager Carrera in Russian presidential election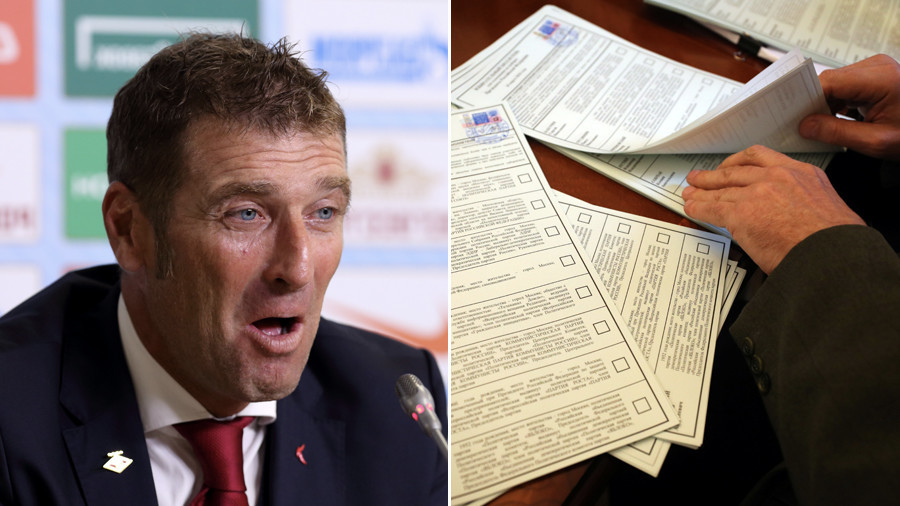 Vladimir Putin may have run out a clear winner in the 2018 Russian presidential election, but Spartak Moscow fans tried their best to make manager Massimo Carrera a candidate in the 'race for the Kremlin'.
Putin secured another six-year term as Russian president, which was confirmed on Monday after all the ballot papers had been counted. But Spartak Moscow fans managed to alter some of those to include the name of their manager – Massimo Carrera.
Italian Carrera won the race for the Russian Premier League (RPL) title last year, bringing Spartak their first league title in 16 years. Loyal Spartak fans clearly wanted to show their high opinion of the managerial maestro by trying to vote him as Russian president as well.
Carrera came to Spartak in the summer of 2016, having previously been second in command to current Chelsea boss Antonio Conte at Juventus and Italy, capturing the Russian title at the first attempt.
READ MORE: 'Our matches were an event' – Putin talks secret service football games in East Germany