Skripal attack motive may be to complicate World Cup hosting – Russian FM Lavrov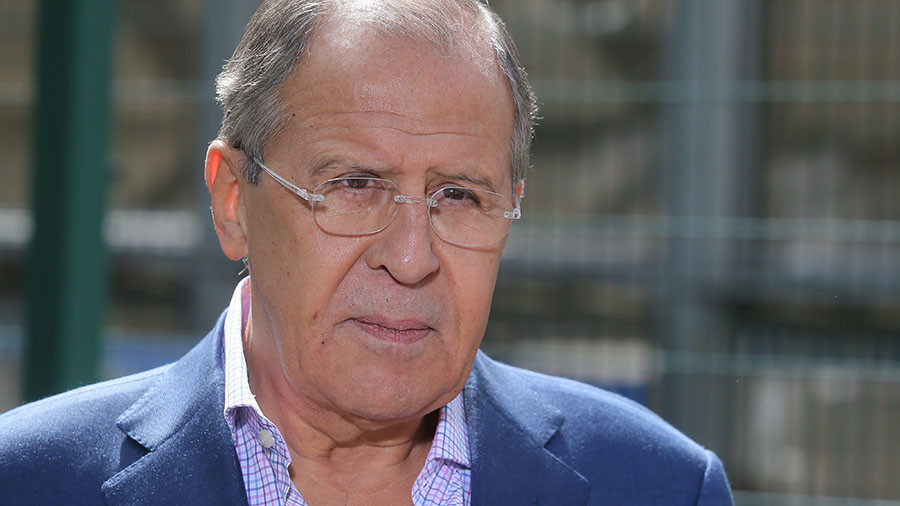 Russian Foreign Minister Sergey Lavrov believes a motive behind the poisoning of former spy Sergei Skripal in Salisbury, UK, could be to complicate the hosting of the FIFA 2018 World Cup in Russia.
Interfax quoted Lavrov as saying the reasoning behind the nerve agent attack on Russian-born ex-MI6 agent Skripal could be to disrupt the tournament, which will be held in 11 host cities from June 14 to July 15 this summer.
READ MORE: Own goal: UK Prime Minister Theresa May confirms Prince Wills World Cup no go
On Wednesday, UK Primes Minister Theresa May confirmed no member of the royal family nor any British officials would attend Russia 2018. That included Prince William, the president of the English Football Association.
May's actions came as the UK expelled 23 Russian diplomats from the country as part of her efforts to "dismantle the Russian espionage network in the UK," and therefore no UK ministers or members of the royal family will attend this summer's football festival.
Lavrov accused London of behaving in a "boorish" way, and said that Russia's response would come "very soon."
UK Foreign Secretary Boris Johnson warned of a boycott of UK delegates at Russia 2018, which led to rumors the England football team could be pulled from the World Cup. The UK government subsequently warned British fans traveling to the tournament not to mention politics in public while in Russia.
READ MORE: 'Same script, different actors': Russian curling boss compares alleged doping to Skripal attack
Skripal, 66, was found slumped on a bench beside his daughter Yulia, 33, in the quaint English town of Salisbury, Wiltshire, on March 4. The two are currently in a critical but stable condition in hospital.
You can share this story on social media: