'We need to build bridges' – German FA chief against Russia 2018 boycott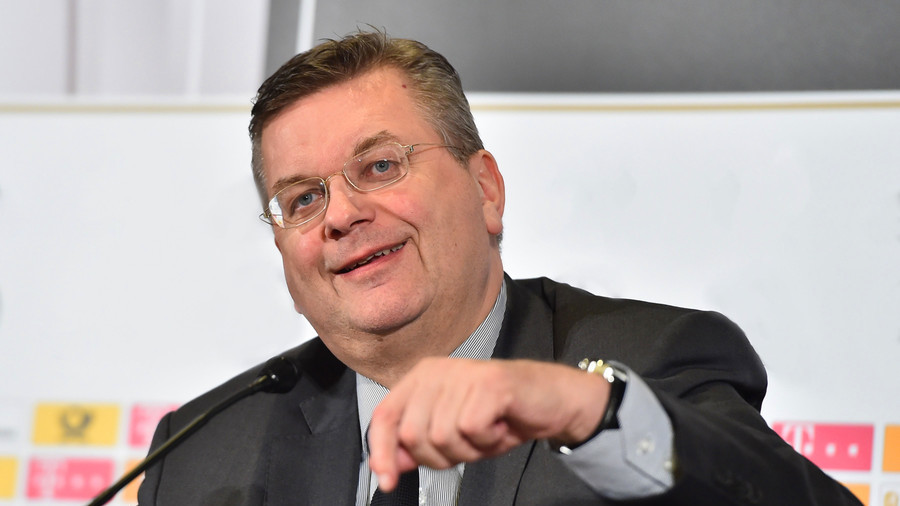 German Football Association (DFB) president Reinhard Grindel has spoken out against a boycott of the Russia 2018 World Cup, saying it would only serve to "harm" the situation.
"The DFB is leaning towards dialogue, and not a boycott," Bild quoted the 56-year-old as saying. "We need to build bridges. A boycott will not help. The [PyeongChang 2018 Winter] Olympics in [South] Korea showed that sport can promote de-escalation and unity."
Reports on Monday suggested Germany would shun the tournament after Bild editor-in chief Julian Reichelt showed national team manager Joachim Loew and defender Joshua Kimmich pictures of bombing victims in Eastern Ghouta, Syria.
Bild alleged the two "urged politicians to act decisively" regarding the World Cup. Reichelt himself drew parallels between the 1936 Berlin Olympics, which took place under Nazi German rule, and the Russia 2018 tournament this summer.
However, Grindel has echoed the attitude of his predecessor Wolfgang Niersbach, who in 2015 dismissed suggestions from English FA chairman Greg Dyke to boycott Russia 2018 in protest at Sepp Blatter's re-election as FIFA president. Niersbach later said in an interview "that won't accomplish anything."
On Tuesday, Russia's Foreign Ministry released a statement condemning the articles and Reichelt's comments, saying they revealed his "propagandistic narrative."
UK Prime Minister Theresa May earlier also declared the country would consider a possible boycott of the tournament by British officials in retaliation to Russia's alleged involvement in the poisoning of former spy Sergei Skripal in Salisbury.
READ MORE: UK participation in World Cup compromised if Russian link to ex-spy case proven – Boris Johnson
You can share this story on social media: