Mnuchin drops out of Saudi investment conference as outcry over Khashoggi disappearance continues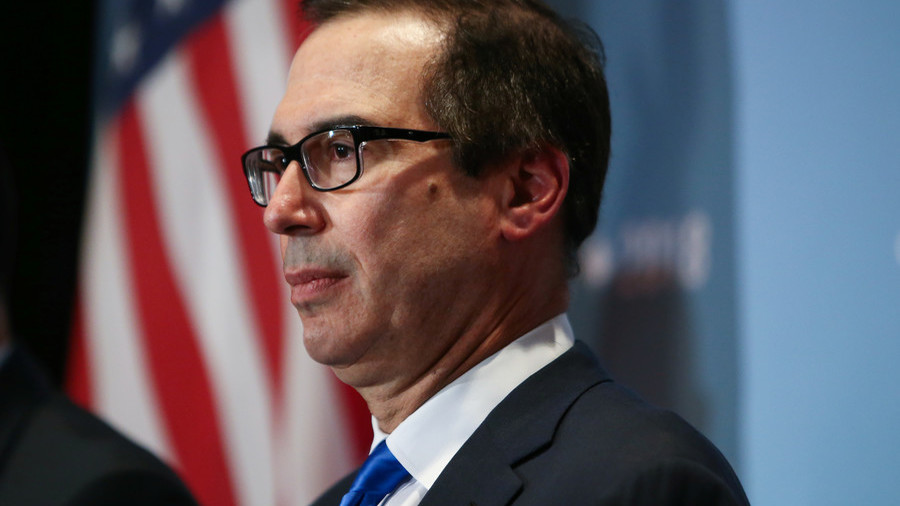 US Treasury Secretary Steven Mnuchin has withdrawn from a Saudi investment conference at which he was due to make an appearance next week, following continued investigations into the disappearance of journalist Jamal Khashoggi.
Mnuchin tweeted on Thursday morning to say that he had met with US President Donald Trump and Secretary of State Mike Pompeo and decided not to participate in the upcoming Future Investment Initiative in Saudi Arabia.
Other high profile figures, including the IMF's Christine Lagarde and JPMorgan Chase CEO Jamie Dimon, had already announced that they would now not be attending the conference, which has been dubbed "Davos in the Dessert."
Mnuchin's withdrawal comes as Washington mulls a response to the disappearance of Khashoggi, a Washington Post columnist, who Turkey has claimed was murdered while inside the Saudi consulate in Istanbul two weeks ago. Riyadh has denied involvement in the alleged murder and a subdued reaction from the White House has prompted allegations that the Trump administration is advocating for Riyadh.
Secr. Mnuchin just declared he won't be going to the Saudi investment conference after all.That is good news, but it's not enough.America has an unhealthy relationship with Saudi, it needs to be fixed in a fundamental - not superficial - way.#JamalKhashoggi

— Trita Parsi (@tparsi) October 18, 2018
Meanwhile, following a brief trip to Riyadh and Istanbul this week, Pompeo advised Trump to give Saudi Arabia a "few more days" to finish up what he earlier said would be a "transparent" investigation into Khashoggi's disappearance.
READ MORE: Putin compares Khashoggi case to Skripal poisoning, asks why Russia condemned despite lack of proof
"I told President Trump this morning that we ought to give them a few more days…so that we too have a complete understanding of the facts" before taking any more action, Pompeo told reporters on Thursday.
Like this story? Share it with a friend!
You can share this story on social media: