Rand Paul suggests cutting off military aid to Saudi Arabia until missing journalist is found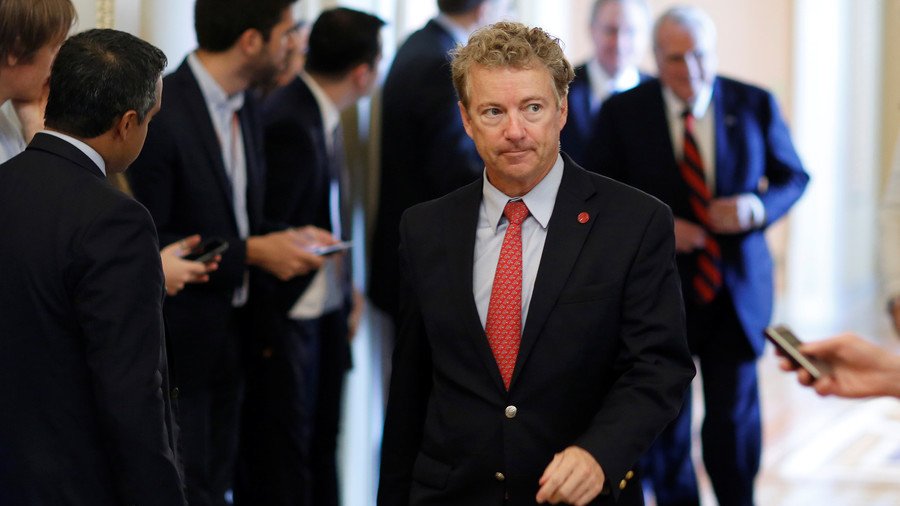 Kentucky Senator Rand Paul has said he will introduce a bill that would cut off military aid to Saudi Arabia until the missing Saudi-born dissident journalist Jamal Khashoggi is found safe and well.
Khashoggi, who writes opinion columns for the Washington Post, was last seen entering the Saudi consulate in Istanbul last Tuesday and Turkish officials have claimed that he was possibly murdered while inside the building, before being dismembered and then secretly driven away.
Speaking to Fox News, Paul said the incident was "just one more reason" why the United States should be wary of selling arms to Saudi Arabia. "If they have the ability and also the audacity to go into another country and kill a journalist, these aren't the kind of people maybe that we want to be selling arms to," he said.
The Kentucky senator said that while there "may not be proof" yet that the Saudis had killed Khashoggi, there is still "enough to indicate that they were involved" in his disappearance.
Paul also brought up the Saudi military intervention in the civil war in Yemen, saying that Riyadh has been "bombing civilians" in the neighboring country "for over a year now" and that Khashoggi's disappearance just adds to the anger directed at Saudi Arabia.
It's not the first time Paul has brought a resolution to halt arms sales to Saudi Arabia. Two previous attempts both failed, the first one garnering only 25 votes while the second managed to get 47 votes – but Paul thinks that "growing opposition" to Saudi actions would ensure that another vote would be successful.
I am heartened to see others coming to see the abuses of the Saudi regime. Unfortunately that's not enough. We sell billions of $ of weapons to them and assist with their war in Yemen. I'm hoping @SenBobCorker and others will now join me in halting arms sales and military support https://t.co/tIpKJc8Ujz

— Senator Rand Paul (@RandPaul) October 10, 2018
"I think if we were to have another vote in the next week or two, I think you'd actually get a majority of the Senate who says 'Hey we need to back off,'" he said.
Democratic Senator Chris Murphy has also spoken out on the Khashoggi case, saying that if reports of his murder are true, it should "represent a fundamental break in our relationship with Saudi Arabia."
If this is true - that the Saudis lured a U.S. resident into their consulate and murdered him - it should represent a fundamental break in our relationship with Saudi Arabia. https://t.co/hgCchEZRtJ

— Chris Murphy (@ChrisMurphyCT) October 6, 2018
US President Donald Trump said this week that he is looking for answers from the "highest levels" in the Saudi government, but has not given details on any action he would take if it turned out that Riyadh was responsible for the journalist's disappearance.
READ MORE: Missing Saudi journalist: BBC slammed for releasing off-air Khashoggi interview
Meanwhile, a bipartisan group of senators have united to demand an investigation into Khashoggi's case under the Magnitsky Act, which could result in sanctions being placed on Riyadh within 120 days.
Like this story? Share it with a friend!
You can share this story on social media: