Missing Saudi journalist: BBC slammed for releasing off-air Khashoggi interview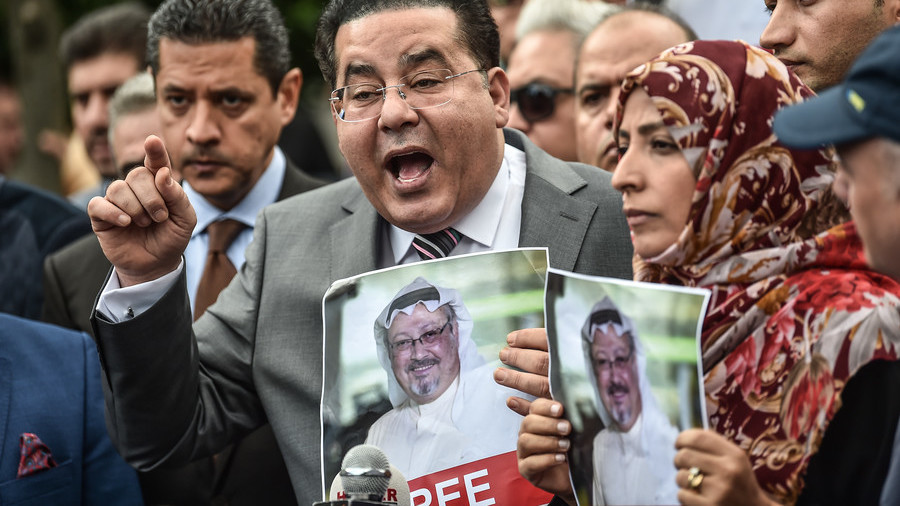 The BBC is under fire for releasing off-air comments made by Saudi Arabian journalist Jamal Khashoggi in a radio interview, three days before he went missing in Turkey – a decision some say may have endangered his life.
The BBC's Newshour, a news and current affairs programme for the World Service, tweeted an off-air recording of Khashoggi, making comments about life under the Saudi regime, and revealed that he wouldn't be "able to go home [to Saudi Arabia] because of the fear of arrest."
The BBC insisted they wouldn't normally release such a conversation, but "in light of the circumstances" they were making an exception.
Their decision has prompted widespread criticism on social media. Dr H.A. Hellyer, an associate fellow at British defence and security think tank, Royal United Services Institute, who says he's been detained by authorities, labelled the BBC's actions as 'reckless'. He claims he'd now have to think twice about making off-the-record conversations with any medium.
Chris Doyle, director for the Council for Arab-British Understanding (CAABU) has called the Newshour's decision as "reprehensible." He also appeared to question whether they had thought about the impact on the family and friends of the Saudi journalist. Others suggested the BBC's move had contravened journalistic ethics and may have sealed the fate of Khashoggi.
A BBC spokesperson, responding to criticism said: "We do not believe this broadcast could endanger him further, especially considering his longstanding criticism of the Saudi authorities, expressed far more stridently in his newspaper columns."
It comes as Turkish pro-government newspaper Sabah said it had identified a 15-member intelligence team it said was involved in the disappearance of Khashoggi. Saudi officials have not commented on the 15 nationals reported to have come to Turkey.
Khashoggi, a critic of the Saudi monarchy, entered the Saudi consulate in Istanbul on October 2 and has not been seen since. Turkish authorities say Khashoggi was killed. Saudi Arabia deny they have killed or abducted the journalist.
Think your friends would be interested? Share this story!
Subscribe to RT newsletter to get stories the mainstream media won't tell you.