US senators demand Magnitsky Act probe, sanctions on Saudi Arabia over Khashoggi disappearance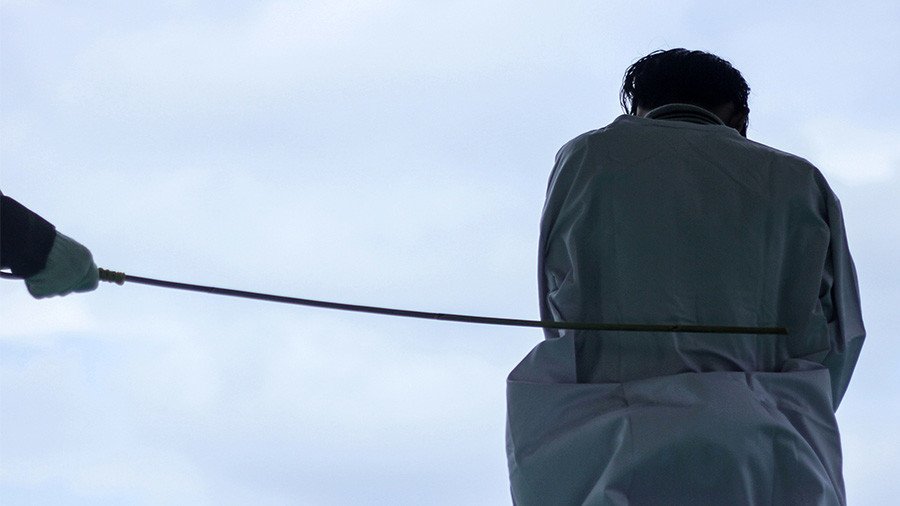 A group of Republican and Democrat senators united to demand an investigation into the disappearance of Saudi journalist Jamal Khashoggi at a consulate in Turkey. This could lead to sanctions against Saudi Arabia within 120 days.
Senators Bob Corker (R-Tennessee) and Bob Menendez (D-New Jersey), chairman and ranking member of the Senate Foreign Relations Committee, and Lindsey Graham (R-South Carolina) and Patrick Leahy (D-Vermont), chairman and ranking member of the Appropriations Subcommittee on State, Foreign Operations, and Related Programs, sent a letter to President Donald Trump on Wednesday demanding a probe of Khashoggi's disappearance under the Global Magnitsky Human Rights Accountability Act.
The law, enacted in 2016, requires the White House to launch an investigation into human rights violations anywhere on the planet if asked by the Senate Foreign Relations committee, with a 120-day deadline to submit a report and decide on imposing sanctions on "foreign person or persons" held responsible for "extrajudicial killing, torture, or other gross violation of internationally recognized human rights against an individual exercising freedom of expression," according to the letter.
In making that determination, the senators hope Trump "will consider any relevant information, including with respect to the highest ranking officials in the Government of Saudi Arabia."
Trump had already signaled he would look into the matter, telling reporters on Wednesday that he would meet with Khashoggi's fiancee.
"His wife [sic] wrote us a letter. And addressed it to my wife and myself. And we're in contact with her now, and we want to bring her to the White House. It's a very sad situation. It's a very bad situation. And we want do get to the bottom of it," the US president said.
"We cannot let this happen, to reporters, to anybody," Trump said. Asked if he thought Khashoggi was dead, he answered, "I hope he's not."
Khashoggi, a Washington Post columnist and frequent critic of the Saudi government, was last seen walking into the Saudi consulate in Istanbul last Tuesday. Turkey has accused Riyadh of murdering the journalist inside the consulate, even saying that a special team of assassins cut him up into pieces so his body could be removed in a van.
Saudi authorities have denied any foul play, calling the allegations "baseless."
Crown Prince Mohammed bin Salman told reporters last week that to the best of his understanding, Khashoggi visited the consulate and left within an hour. The Saudi foreign ministry was working to "see exactly what happened at that time," he said.
The original Magnitsky Act of 2012 was designed to target Russia with sanctions over alleged human rights abuses, and was expanded in 2016 to place the rest of the world under US authority as well. Saudi Arabia, however, has been a major US ally in the Middle East since WWII, including serving as the launching pad for the 1991 Gulf War and, most recently, as the linchpin of regime change efforts directed against Iran and Syria.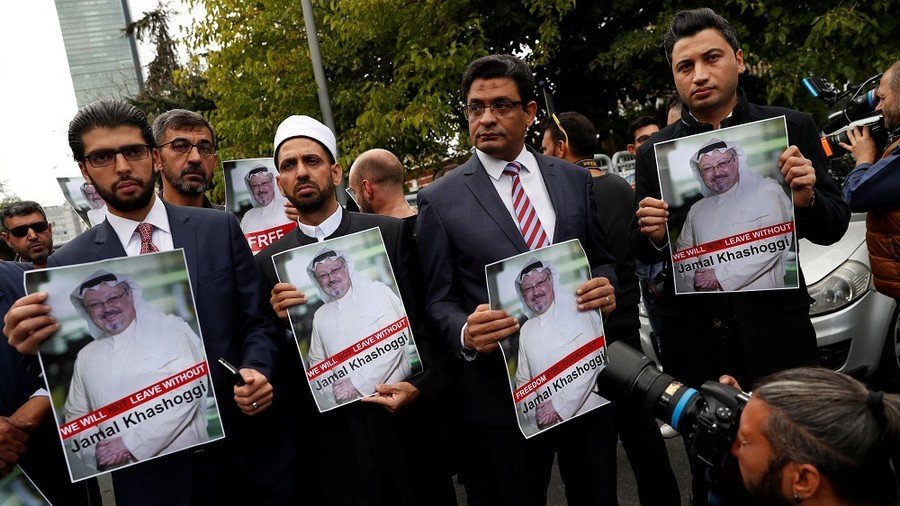 Wednesday's letter was signed by a total of 22 senators, including Marco Rubio (R-Florida.), Ben Cardin (D-Maryland), John Barrasso (R-Wyoming), Chris Murphy (D-Connecticut), Jeff Flake (R-Arizona), Tim Kaine (D-Virginia), Cory Gardner (R-Colorado), Ed Markey (D-Massachusetts), Johnny Isakson (R-Georgia), Jeff Merkley (D-Oregon), Todd Young (R-Indiana), Jeanne Shaheen (D-New Hampshire), Rob Portman (R-Ohio), Cory Booker (D-New Jersey), Ron Johnson (R-Wisconsin), Chris Coons (D-Delaware), Jim Risch (R-Idaho), and Tom Udall (D-New Mexico.
Think your friends would be interested? Share this story!
You can share this story on social media: