Murder at consulate? Turks say dissident journalist killed at Saudi diplo building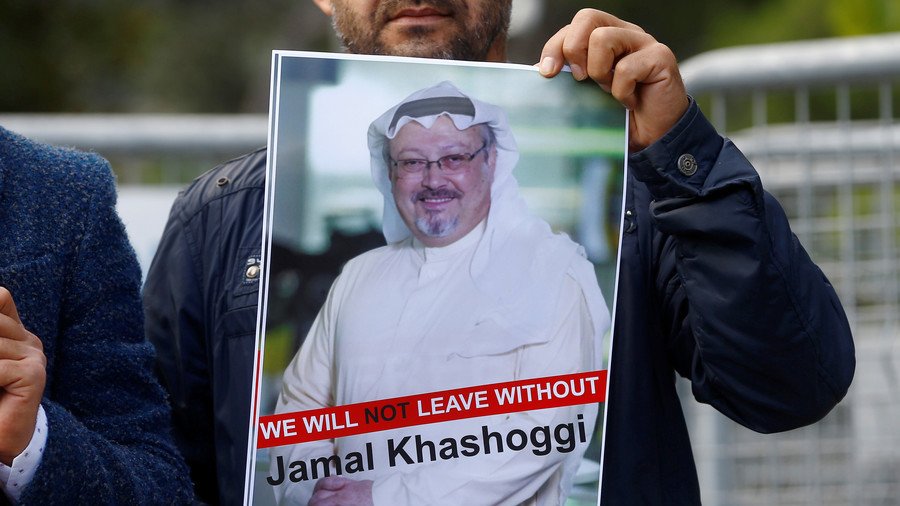 Jamal Khashoggi, a prominent Saudi journalist with dissident progressive views, was last seen as he entered the Istanbul consulate of the country he had fled. As a diplomatic scandal looms, Turkish police say it was murder.
On Tuesday, Khashoggi went into the consulate for a quick in and out to get a document certifying his divorce. His Turkish fiancé waited for 11 hours outside, unable to reach him as he surrendered his phone, a requirement in many diplomatic missions in the region. He told her that if he didn't return, she should get in touch with an adviser to the Turkish president.
Now Turkish authorities say evidence shows he never left the building and suggest he was murdered there, with officials telling Reuters that "the murder was premeditated and the body was subsequently moved out of the consulate."
What's more, Turkish police believe the hit on the troublesome dissident was carried out by a team of assassins "especially sent to Istanbul and who left the same day," an unnamed government source told AFP on Saturday.
The source also said the investigation found that the assassins may have entered the country hidden among a group of 15 Saudis, including officials, who touched down in Istanbul aboard two flights on Tuesday. They are also believed to have been present in the consulate at the time of Khashoggi's visit.
Vowing that Turkish police would solve the case, Yasin Aktay, the deputy chairman of Turkey's ruling AK Party, told CNN Turk on Sunday that Khashoggi's request for the documents were to be obtained "in normal ways."
The Saudis have been quick to dismiss any sort of foul play in regards to Khashoggi. During an interview with Bloomberg on Wednesday, Crown Prince Mohammed bin Salman offered Turkish authorities the opportunity to search the premises for the missing dissident, insisting that the Saudis "have nothing to hide."
On Friday, bin Salman confirmed to the press that Khashoggi's visit was indeed a quick in and out, saying his understanding was that the journalist left the consulate within an hour of first entering.
READ MORE:Saudi Arabia criminalizes satire on social media
He added that the foreign ministry was also working to "see exactly what happened at that time."
Turkish President Recep Tayyip Erdogan said on Sunday he was personally following the case and that investigators are looking at all camera records and monitoring airports. He also said he is hopeful for a positive outcome to the matter.
So is Khashoggi's fiancé. Hatice Cengiz took to Twitter to say that she "did not believe he has been killed" and was waiting for official confirmation.
Since fleeing his native Saudi Arabia in 2017 amid a clampdown on opposing views to the Saudi regime, Khashoggi later took up a position as columnist at the Washington Post. His pieces regularly took aim at the Saudis' ongoing conduct in the Yemen civil war and the policies of bin Salman.
Subscribe to RT newsletter to get stories the mainstream media won't tell you.
You can share this story on social media: