Washington is always assessing new targets in Russia for sanctions – US State Department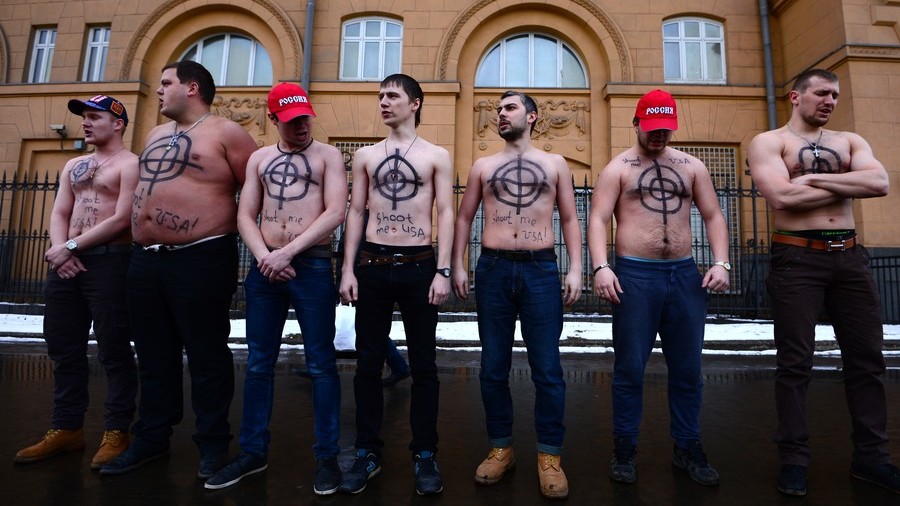 US is ready not only to maintain but to increase sanction pressure on Moscow, US Assistant Secretary of State Wess Mitchell has told senators, claiming that restrictions had "a chilling effect" on Russia's economy and arms trade.
"We're always assessing for new targets" for sanctions against Russia, Mitchell assured the Senate's Foreign Relations Committee during a hearing. When asked if the US was eager to continue with the sanction policies and even strengthen them if Moscow doesn't change its behavior, the assistant secretary of state replied with a confident: "Yes."
On Tuesday, the US Treasury Department imposed additional sanctions on two Russian individuals, three companies and six Russian-flagged ships, over alleged business ties with North Korea and Moscow's activity in global cyberspace.
Mitchell disagreed with the committee members, who argued that pressure on Moscow didn't bring the results desired by Washington.
"I think we're forcing the Russians and, specifically, [President Vladimir] Putin to reconsider his preferred strategy," he said, accusing Moscow of supporting both right and left radical elements in the US in order to destabilize the country and jeopardize its democracy.
"The chilling effect on the Russian economy… has been significant and measurable," the official said, telling committee members that 217 Russian individuals and entities have been hit by American sanctions so far. According to Mitchell, foreign direct investment in Russia has fallen by 80 percent since 2013, "which is a pretty stunning number."
Moscow has repeatedly denied having any interest in meddling in the US internal affairs, with Foreign Minister Sergey Lavrov and other officials calling the sanctions – especially, those targeting arms trade – an attempt by Washington to grant American companies an unfair advantage in market competition.
READ MORE: Washington froze Russian assets in US worth hundreds of millions of dollars - US Treasury
Indeed, Mitchell made no secret of the US defense sector potentially taking advantage and boasted that the American sanctions so far cost Moscow from $8 to $10 billion in arms deals, according to State Department estimates.
READ MORE: 'Who are you to warn us?': Duterte hits back after US warning to stay away from Russian arms
The US has also been repeatedly blamed for using its sanctions as a tool to put pressure on countries around the globe that are looking to reduce their dependence on Washington and strengthen their defense capabilities through Russian-made weapons.
India and Tukey have recently been threatened with restrictions and deterioration of relations with Washington if they go ahead with plans to purchase Russian S-400 missile defense systems, but New Delhi and Ankara didn't give in to the intimidation. The Philippine President, Rodrigo Duterte, was also angered last week after he received a warning from the US against buying submarines and other equipment from Moscow.
Subscribe to RT newsletter to get stories the mainstream media won't tell you.