'Relax & be like FDR': HuffPost founder's advice to sleep-deprived Musk backfires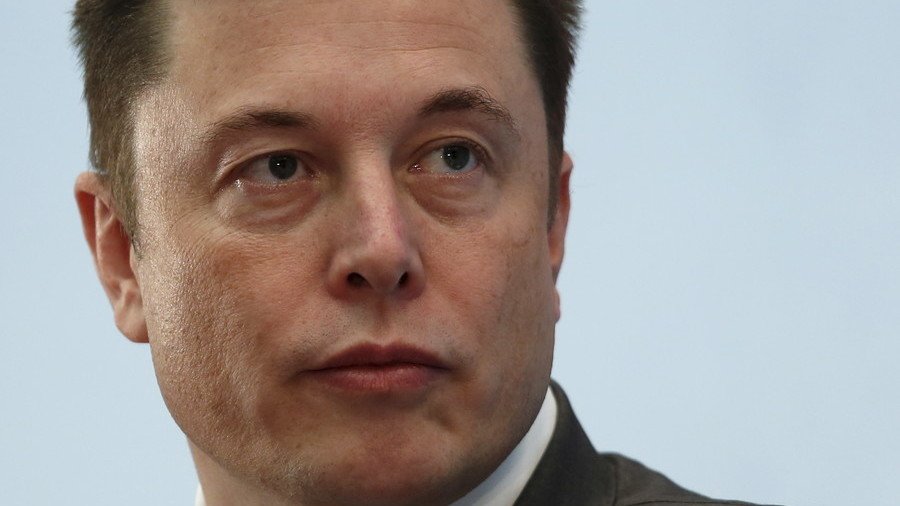 HuffPost's Arianna Huffington has added her two cents to the fact that Elon Musk works 120 hour weeks and is often faced with the choice of "no sleep or taking Ambien." She told him to relax, but Twitter wasn't having it.
Musk revealed in a recent interview to The New York Times that he has stayed in the Tesla factory for three or four days at a time, with the article explaining that he alternated "between laughter and tears" as he spoke.
He recalled spending all 24 hours of his 47th birthday, which was on June 28, at work. "All night – no friends, nothing."
Musk said he almost missed his brother's wedding in Spain, arriving just two hours before the ceremony and leaving immediately after the celebration to get back to work. He said he is often faced with the choice of taking Ambien or not sleeping.
None of those recollections sat well with HuffPost founder Arianna Huffington, who penned an open letter to Musk.
"There's no way you can connect with your amazing vision and creativity when you don't give yourself time to reconnect not just with those you love but also with yourself and your wisdom," Huffington wrote.
She encouraged Musk to take a page out of the book of Franklin Delano Roosevelt, who "took a 10 day break on a Naval ship" when Britain was struggling in World War II. He came back with the $50 billion Lend-Lease program. "The trip drew criticism, but FDR knew was he was doing - he needed time and space to refuel," she wrote.
Musk responded to Huffington's letter at 2:32am on Sunday. "Ford and Tesla are the only two American car companies to avoid bankruptcy. I just got home from the factory. You think this is an option. It's not," he tweeted.
Arianna Huffington wasn't the only one to respond to Musk's extremely honest interview with the Times. Journalist Glenn Greenwald was among those who didn't have much sympathy for the billionaire.
"How tone-deaf do you have to be to publicly whine in the NYT as a billionaire - with all the comforts & support that entails - in a world filled with extreme poverty, deprivation & suffering?" he tweeted.
Matthew Zeitlin, another reporter, questioned what exactly Musk does when he stays at the factory all night.
But it seemed that people were more critical of Huffington's letter than Musk's work ethic.
"Open letters to people about how to live their lives are condescending and self involved. If you really care, just drop the guy a personal message..." Twitter user Virginia Amann wrote.
"Your kind of journalism is ruining the world," another person wrote.
Another person accused Huffington of using Musk's interview as a way to promote her own agenda, as she has written a book called "The Sleep Revolution" and calls herself a "sleep evangelist."
Twitter user Paul Craig told Huffington that he didn't think a journalist should be advising an "entrepreneur and massive industry disruptor how to run their business dealings...he's more likely to be right."
One person told Huffington to "stop whatever this is and be a journalist," noting that the American people are "drowning in propaganda."
Another person said he would trade HuffPost "for interplanetary travel but less sleep 100x over," referencing Musk's SpaceX ambitions.
Others said that traditional rules of sleep didn't necessarily apply to Musk, with one person calling the billionaire a "superhuman."
Musk has been under fire recently for a tweet in which he said that he was considering taking Telsa private. That reportedly led to outrage from board members who were left in the dark, and led to investors suing him. It also prompted the Securities and Exchange Commission (SEC) to ask Tesla for an explanation.
Think your friends would be interested? Share this story!
You can share this story on social media: