'Nuclear attack': Investors sue Musk over 'misleading' tweet on making Tesla private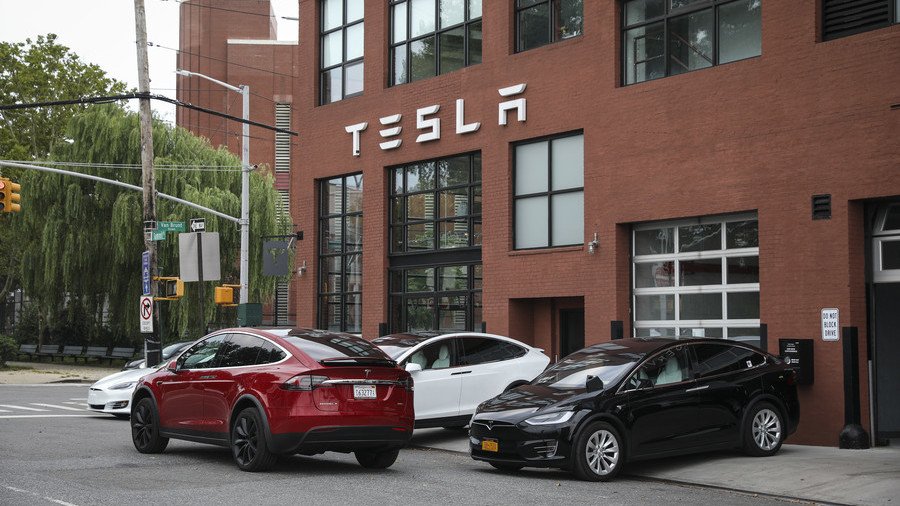 Two investors accuse Elon Musk of manipulating Tesla's share prices by teasing on Twitter that he might pull the company from public markets, and hurting short-sellers. He then took to Twitter to mock them.
Investors argue that the carmaker artificially inflated Tesla's stock price and broke federal securities laws. The lawsuits were filed three days after Musk unexpectedly tweeted to his 22.3 million followers that he is "considering" removing Tesla from public markets, making it a privately-held company.
Tesla's shares did go up by more than 10 percent after the controversial tweet, but the gain was wiped out two days later as the price began to decline.
The tweet surprised many observers and drew criticism that it was not the best way for Musk to announce important decisions. "I do not believe this is the appropriate way to suggest going private," Charles Elson, director of the John L. Weinberg Center for Corporate Governance at the University of Delaware, told CNBC.
The plaintiffs say Musk's tweet came as a "nuclear attack" brought on to "completely decimate" short-sellers – traders who make money by borrowing overpriced shares, sell them, and then repurchase the shares at a lower price.
The investors also accuse Musk of misleading the shareholders by claiming in the same tweet that he had "secured" the funds for making the company private, while failing to provide any proof of doing so. The US Securities and Trade Commission is now checking whether the tweet was factual, Bloomberg reported, citing its own sources.
Elon Musk has a long history of feuding with short-sellers. He is known for making sarcastic tweets in the past, such as "Stormy weather in Shortville," after reports of Tesla stocks going up.
The billionaire continued to openly mock the traders on Saturday. In a barrage of new tweets, he joked about "short shorts" being included in "Tesla merch," suggested several potential names for the "shorts," and asked his followers which "short shorts" are their favorite.
The board of directors was informed of Musk's idea to turn Tesla into a privately-held company at least a week before he tweeted about it, six of the nine board members confirmed in a brief statement. They said the board is also evaluating this option.
Sources familiar with the matter confirmed to Bloomberg that Musk and his advisers are seeking investors to back the possible transformation and are holding "early discussions" with banks about the "feasibility" of it.

"A final decision has not yet been made," the Tesla founder said in an email sent to employees.
Musk said he is thinking about pulling Tesla out of the stock market, citing "wild swings" in the company's stock price which can be "a major distraction for everyone working at Tesla." He added that being public "puts enormous pressure" on Tesla, forcing it to make decisions "not necessarily right for the long-term."
The Tesla CEO wrote that he would like to provide the shareholders with two options – staying as investors in Tesla as a privately-held company or selling their stock at $420 per share. "My hope is for all shareholders to remain," Musk said.
Like this story? Share it with a friend!
You can share this story on social media: