American ship carrying $20mn in soybeans in sea limbo, a victim of US-China trade war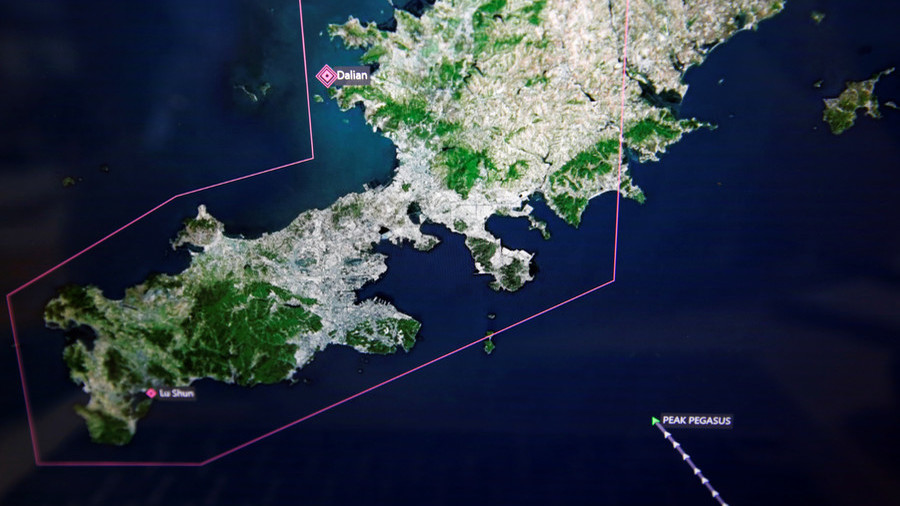 Beans, beans they're good for...being stuck at sea. A US cargo ship carrying $20 million worth of soybeans has been circling in the ocean for a month because it was unlucky to arrive a few hours after tariffs kicked in.
The Peak Pegasus cargo ship, owned by JPMorgan Asset Management, left Seattle for a journey to China on June 8. After a long trip across the globe, the 750-foot-long bulk carrier fell short, arriving five hours after Beijing's tariffs on US goods kicked in on July 6. As a result, it has now found itself drifting in circles in the Yellow Sea at a speed of 0.1 knots.
If only it had bean there just a bit sooner.
The race to China was the 34th-highest trending topic on the Chinese social network Weibo on July 6, beating the World Cup. Despite the trade war between Washington and Beijing, plenty of Chinese social media users were cheering on the American ship.
"Poor little soybeans. Try to become a bean sprout, maybe it's not on the tariff list," one Weibo user said, as quoted by Reuters. "Good luck bro!" another said.
The ship's failed race to the finish line is costing the owner of the cargo – agricultural commodity trading house Louis Dreyfus – an astronomical amount of money, as it is paying an estimated $12,500 a day to continue to charter the ship, the Guardian reported. That means it has so far dished out some $400,000 in extra costs.
The soybean saga comes after Beijing imposed duties on $34 billion in US goods, in a tit-for-tat response to Donald Trump's imposing of tariffs on Chinese goods. The dispute escalated on Wednesday, with Washington announcing that a new $16 billion wave of tariffs would take effect August 23. Responding to that announcement, China called the move a "very unreasonable practice" and imposed 25 percent tariffs on another 333 US products, also scheduled to take effect on August 23.
Meanwhile, the fate of the soybean cargo remains uncertain, with some analysts stating that the Peak Pegasus could be hanging around in the hope that Beijing will decide to subsidize soya bean importers. That could be a realistic possibility, as China's other source of soybeans, Brazil, typically runs out this time of year, Michael Magdovitz, an analyst at Rabobank, told the Guardian.
If the ship were to offload the soybeans now, it would face a 25 percent tariff, adding around $6 million to the cost of bringing them into China. But there may be no good alternative if China stands its ground, as diverting the cargo to another destination would also come at a major cost.
If there's a silver lining for the Peak Pegasus, it's that it's not alone out there in the deep blue. Another soybean ship, the Star Jennifer, has also been hanging around the waters for a fortnight.
As the crew members of both ships continue to wait as part of a journey that is taking far longer than planned, at least they know they won't go hungry if the cupboard gets bare.
Like this story? Share it with a friend!
You can share this story on social media: