Ancient Egyptian sphinx discovered during road construction between ancient temples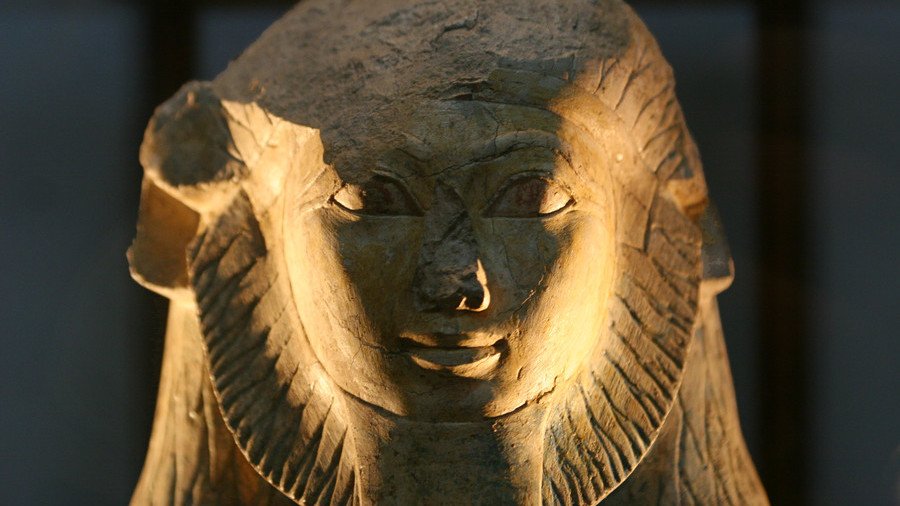 An Egyptian infrastructure project has been halted after construction workers found a sphinx-like statue during roadworks between the ancient temples of Karnak and Luxor.
READ MORE: Old Giza! Egypt relocates giant 3,000yo statue of pharaoh Ramses II (VIDEO)
Workers at the site were said to have found a "lion's body with a human head" by the area's Director General of Antiquities, Mohamed Abdel Aziz. News website Youm reported that the statue could not yet be lifted above ground "due to the nature of the environment it is in." However, national heritage chief Khaled al Anani encouraged people to visit the area to see the discovery.
The temple complexes of Karnak and Luxor stand within the ancient city of Thebes and date back to around 1400 BCE. The first Luxor excavations began at the site in 1884, leading to a number of significant discoveries until around 1960 when excavation work ceased.
READ MORE: Fertility secrets of the Pharaohs: 4,400-year-old tomb discovered in Egypt (VIDEO)
It is thought that the sphinx is a symbol of royalty in ancient Egypt. Many pharaohs had their heads carved into statues for their tombs to mark their relationship with the solar deity Sekhmet, a lioness. The most famous sphinx is found at Giza, adjacent to the Great Pyramids.
The latest discovery in the Luxor area took place in 2014, when archeologists unearthed the tomb of an Egyptian beer brewer, who lived 3200 years ago.
Like this story? Share it with a friend!
You can share this story on social media: