MSNBC's top 'Russia expert' thinks Putin was KGB director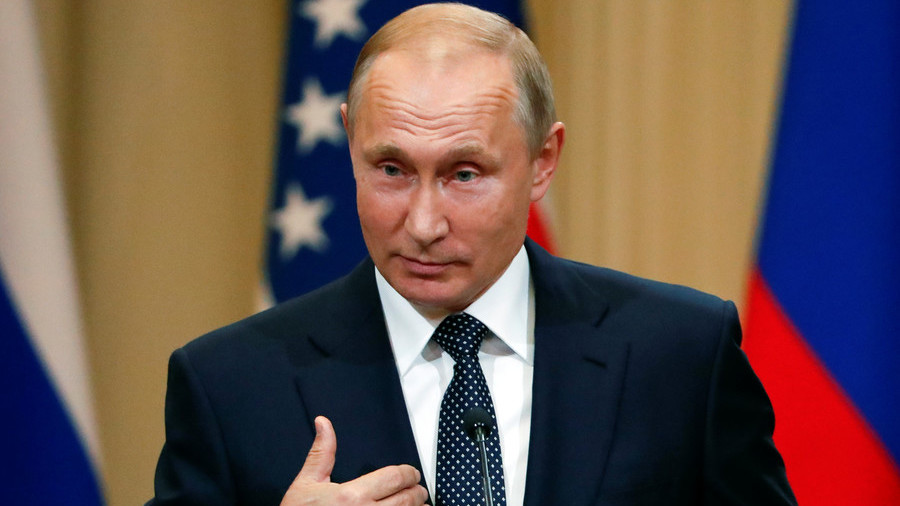 MSNBC's resident 'Russia expert' has demonstrated the depth of his knowledge by falsely referring to Russian President Vladimir Putin as "a former director of the KGB."
Speaking to host Bill Maher on Friday, Malcolm Nance unleashed a host of wacky 'Russiagate' conspiracy theories – President Trump was convinced to run for president by Russia's top oligarchs; Trump and Putin have a plan to steal the 2020 election "already hashed out;" and the terrible twosome used their recent Helsinki summit to plot the division of the Western world between them.
Nance, a 20-year Navy veteran cryptologist and private intelligence consultant, went on to call Vladimir Putin "a former director of the KGB."
While Putin was briefly appointed to head the KGB's successor agency, the FSB, in 1997, he was a mid-level KGB officer before entering politics. Working in communist East Germany from 1985 to 1990, Putin eventually resigned from the agency as communist hardliners launched a coup d'etat attempt against President Gorbachev in 1991, with Putin siding with the reformist leader.
At no point in his career did Putin lead or come close to leading the KGB.
Putin's brief stint in charge of the FSB could have caused the mix-up, and Nance would be forgiven for the mistake, except he describes himself as an expert on all things Russian, and regularly appears on MSNBC to push the Trump-Russia collusion narrative. He's even written two books about it: 'The Plot to Hack America,' and most recently 'The Plot to Destroy Democracy,' a New York Times bestseller.
In 'The Plot to Destroy Democracy' – published two weeks before Trump's much-criticized meeting with Putin – Nance connects a web of unrelated dots to make the claim that Putin and Trump are conspiring to create an "Axis of Autocracy," all with no hard evidence. Publishers Weekly called the book "an unconvincing exaggeration of genuine misconduct into cartoonish supervillainy."
With US mainstream media pushing Russia-hate around the clock since Trump's election, it's no wonder that Nance's conspiracy-mongering and "cartoonish supervillainy" landed him in front of the camera on one of the nation's most virulently anti-Trump networks.
The fact that his original areas of expertise are related to the Middle East and terrorism, as journalist Max Blumenthal pointed out, matters little. What does matter is that Nance can leverage his military experience to lend a sheen of credibility to the 'Russiagate' story.
Like so many other Russiagate pundits, Nance has zero expertise on Russia. He studied Arabic, served in the Middle East, marketed himself as a CT consultant and worked in the UAE. By rebranding, he found celebrity in the paranoid, credulous culture of Trump era liberals. https://t.co/KxfaqsCAxS

— Max Blumenthal (@MaxBlumenthal) August 6, 2018
With mainstream news media making all kinds of outlandish claims – that Russians write Trump's tweets; Trump has been a KGB agent since 1987; Kanye West is a Kremlin operative – Nance has found himself a lucrative niche. With his career depending on hysteria, why let the facts get in the way of a good soundbite?
Like this story? Share it with a friend!
You can share this story on social media: