Drug-addicted pet owners may abuse their animals to secure opioid fix, study warns US vets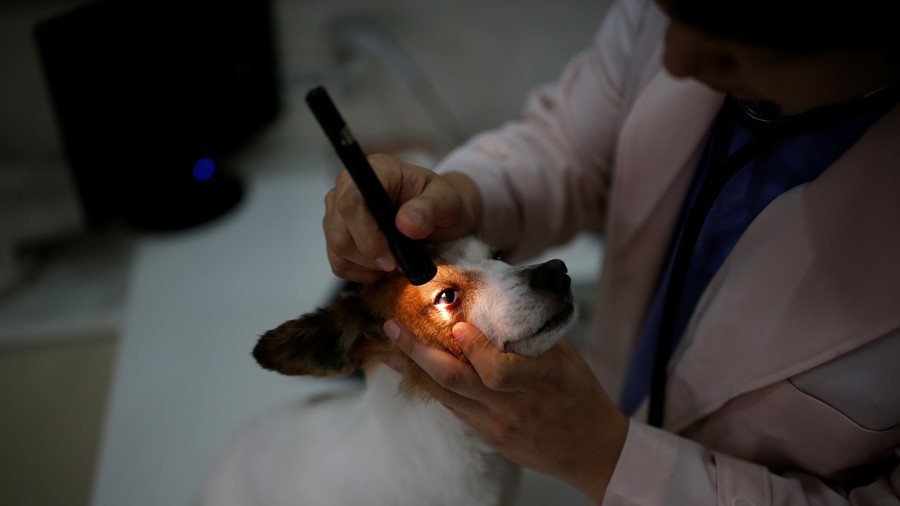 Some opioid addicts have been known to injure their pets to get their hands on powerful prescription drugs to satisfy their cravings, a new survey in Colorado has revealed, calling for more oversight on drug prescription by vets.
Arguing that authorities have overlooked the issue of a "supply and demand equation" of prescription opioids in the veterinary sector, the Center for Health, Work & Environment at the University of Colorado Anschutz Medical Campus published the survey, revealing deliberate animal abuse by drug-addicted pet owners.
"Veterinarians prescribe synthetic opioids, which are a class of opioids driving the increase in drug-related overdose deaths," the survey said. "Although intended for the treatment of animals, these are commercial-grade pharmaceuticals that have the potential to be diverted and abused by humans."
The case study, involving some 189 Colorado veterinarians, revealed that 44 percent of practitioners were aware of "opioid abuse or misuse" by either a client or by a staff member at the clinic. Another 13 percent of animal doctors admitted to being aware that "an animal owner had intentionally made an animal ill, injured an animal, or made an animal seem ill or injured to obtain opioid medications." Instances where veterinary staff engaged in "opioid abuse and diversion" were noted by 12 percent of respondents.
While nearly two-thirds of veterinarians (62 percent) believe they could help prevent the drug abuse problem, seventy-three percent admitted that their veterinary training on opioid abuse or misuse was either "fair, poor, or absent," pointing out that more educational courses are needed to address the issue.
The authors called on the veterinary, public health, pharmaceutical and regulatory authorities to allocate resources and intervene in the prescription process of opioids in veterinary medicine.
"Our results indicate that we should be paying more attention to how opioid abusers are seeking their drugs – including through veterinary clinics. We want to see healthy people and healthy pets," Lili Tenney, one of the lead investigators of the survey, told the Science Daily journal.
US opioid crisis: Mussels off Seattle found with oxycodone in their system
However, despite the issues raised by the study, Denver Police Department (DPD) and Denver Animal Protection have yet to deal with a case of animal cruelty for drug purposes. "Likely, if this came up, we'd ask DPD to take the entire case and charge under the state animal cruelty law since the owner would be 'knowingly' inflicting pain on the animal for their own ends, which meets the state definition," Ann Cecchine-Williams, deputy director for Denver's Department of Public Health and Environment, told the Denver Post.
Like this story? Share it with a friend!
You can share this story on social media: