22,000 faces of America's opioid epidemic – carved into pills (VIDEO)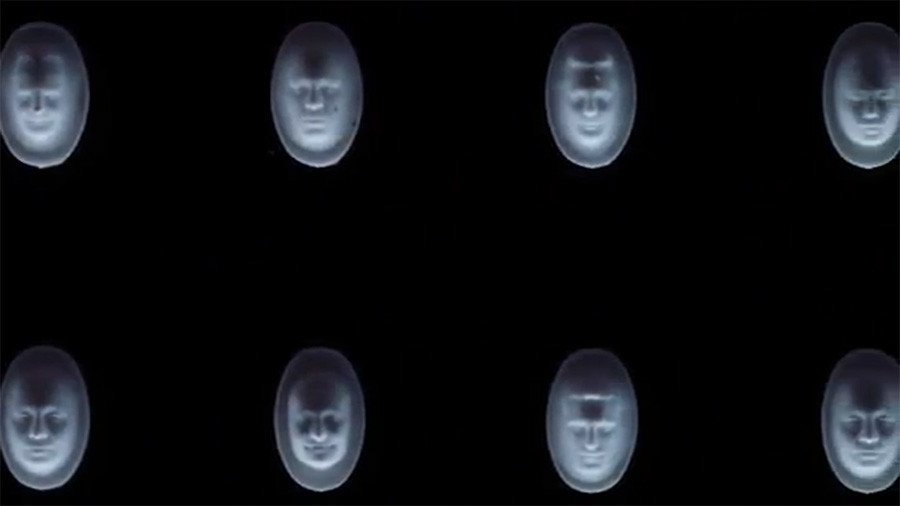 The faces of 22,000 people who died last year due to prescription opioid overdose have been preserved for perpetuity as miniature busts carved into pills. The unusual memorial is meant to raise awareness about America's growing opioid epidemic.
A campaign launched by the nonprofit health organization National Safety Council and managed by the advertising agency Energy BBDO is taking aim at America's opioid crisis by mechanically carving the faces of thousands of opioid overdose victims into little pills as part of a moveable "memorial."
The roving exhibit kicked off in Chicago last month and will visit Pittsburgh, Atlanta, and Washington DC, among other cities.
As part of the campaign, a new face is mechanically carved every 24 minutes – the rate at which prescription opioid overdoses occur in the United States.
Powerful prescription painkillers such as OxyContin have become common recreational drugs across the country, engulfing the US in a growing opioid crisis. According to government data, the volume of opioid pills prescribed in the US has quadrupled since 1999 – as has the number of opioid overdoses.
A report by a presidential commission chaired by New Jersey Governor Chris Christie discovered that in 2015, the amount of opioids prescribed in the US was "enough for every American to be medicated around the clock for three weeks."
In December, the White House announced that President Donald Trump would donate his 3rd quarter salary to help develop government programs aimed at fighting opioid addiction.
You can share this story on social media: