Russian FM spokesperson Zakharova moves to the grooves of trumpet festival in Serbia (VIDEO)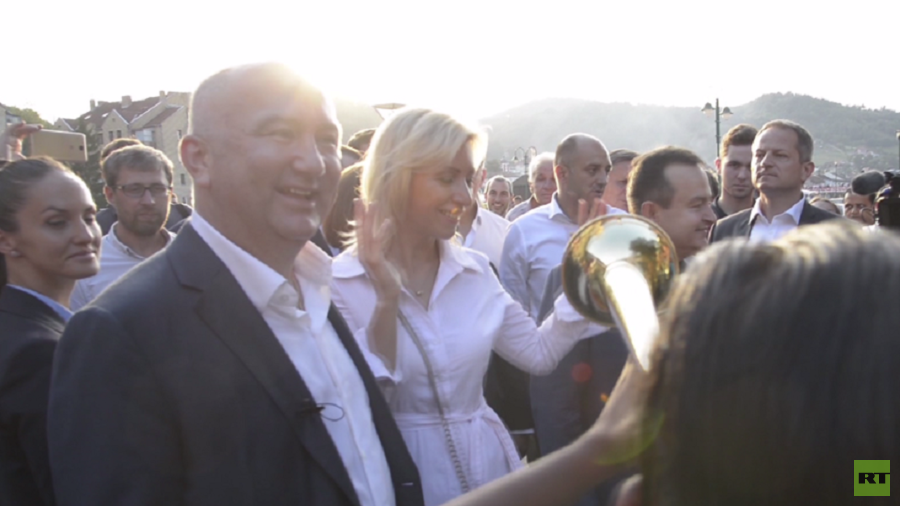 Russian Foreign Ministry Spokesperson Maria Zakharova couldn't resist the Balkan grooves at the trumpet festival in Serbia and showed off some dance moves.
Maria Zakharova was named honorary guest at the 58th Brass Band Festival in the Serbian town of Guca on Friday, where she was filmed walking along the streets, accompanied by Serbian Foreign Minister Ivica Dacic, and enjoying the local cuisine. She was later seen surrounded by a brass band and moving to the grooves of Balcan music.
The Guca Trumpet Festival, one of the biggest in Serbia, also known as Dragacevski Sabor, draws hundreds of thousands of visitors every year. The trumpet is a traditional instrument in the folk music of Serbia.
Think your friends would be interested? Share this story!
You can share this story on social media: