CNN or Trump derangement syndrome? Battle rages between POTUS and network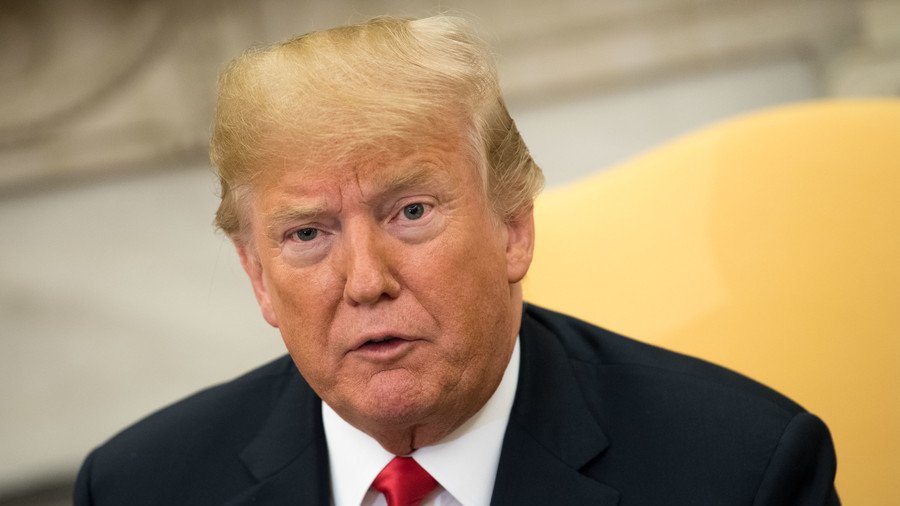 It's not just President Trump's opponents suffering from a form of derangement any more, as the Weekly Standard flipped the script and diagnosed President Trump as suffering from "CNN Derangement Syndrome."
The neoconservative magazine made its diagnosis after the White House banned a CNN reporter from a photo op on Wednesday, for rude and "inappropriate" behavior. The Standard conceded that CNN spews out anti-Trump content from morning to night, but gave the president a stone-faced dressing-down for hitting back.
"Trump's obsession with CNN is irrational," the editors wrote, "and his constant and frequently personal attacks on the organization and its employees are regrettable."
The normally rocky relations between the president and the media outlet hit a new low when the White House banned CNN reporter Kaitlin Collins from covering a media event on Wednesday evening, after she chose to interrupt a press meeting with Trump and European Commission President Jean-Claude Juncker earlier that day. Collins shouted a barrage of questions about unrelated White House gossip at Trump, which he refused to answer.
CNN called the ban an indication that the White House is hostile to "an open and free press," and exclaimed "We demand better." Without access to Trump, CNN could never deliver its trademark scoops, like the news that the President once asked for a can of cola, or the Pulitzer-worthy revelation that he eats fried chicken with a fork.
The Weekly Standard sees itself as a vanguard of 'respectable,' old-school, suit-and-tie conservatism. While siding with CNN might be a novel position for the outlet, its diagnosis of "CNN Derangement Syndrome" is far from original - it's a reworking of a phrase used by Trump's supporters: "Trump Derangement Syndrome."
Coined after Trump's surprise victory in 2016 to describe the liberal meltdown still playing out across the nation, TDS was used to explain a wide variety of bizarre happenings; from Hollywood actors issuing unhinged threats against the President's family, to protesters marking the anniversary of Trump's election by screaming at the sky.
News anchors pretending to cry on air? Acute TDS. Ditto for university cry-ins, attacks on Trump-supporting teens and the never-ending shrieks of "Impeach!" coming from Democrat lawmakers.
There is no known cure for Trump Derangement Syndrome, as every move the President makes sets off a new wave of panic in the nation's media and political establishments. Most recently, Trump promised in a tweet to get tough on Russia if it attempts to interfere in the upcoming midterm elections. To those suffering from TDS, his tweet was somehow proof he's still in bed with Putin.
Trump has made no effort to hide his scorn for CNN, declaring the network "fake news" and skipping over its reporters in press conferences. The president snubbed CNN reporter Jim Acosta at a press conference with UK Prime Minister Theresa May earlier this month, and he reportedly lashed out at aides earlier this week after seeing First Lady Melania's TV tuned to CNN.
CNN has also made no effort to hide its scorn for the President. The Weekly Standard's editorial solemnly declares that "it's paranoid and puerile to treat one media organization as uniquely guilty of all that's wrong with society." However, it might just be paranoid and puerile to treat the president as uniquely responsible for all that's wrong with society too.
If you like this story, share it with a friend!
You can share this story on social media: