Berlin store removes Lego-like 'Nazi' tank playsets from shelves after media outcry – report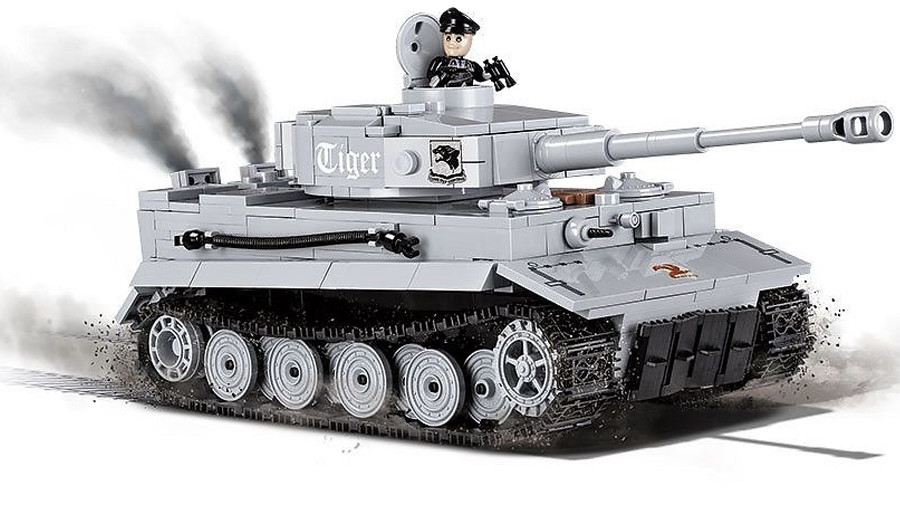 The real Jagdpanther and Tiger tanks slaughtered thousands during WW2. Is it appropriate for kids to play with their Lego-like replicas? A major Berlin store reportedly said "no," but the toymaker doesn't agree.
Cobi is a Polish toymaker, largely focusing on toy weapons, historic and modern alike. Yet, its WWII-themed collection, namely its German part, caused quite a stir in Berlin. The plastic toys' boxes, feature pictures of surprisingly highly detailed – for a brick toy – WWII tanks, as well as their toy crewmembers.
The little figurines that go with the tanks wear little uniforms that look strikingly similar to the historic ones, right down to a little painted imperial eagle. The uniforms reportedly lack, however, any swastikas or notorious insignias of Nazi Germany's Wehrmacht and SS armored divisions.
When confronted by the Berliner Zeitung, Alexa department store management said they were "appalled" when they were informed that the toys were on sale. However, a salesperson did defend the tank sets, describing them as "fan merchandise" of the computer game World of Tanks, rather than toys for children. The computer game is recommended for ages 13 and up due to the violent nature of the warfare-style gameplay.
A spokeswoman for Alexa reportedly said that the company regrets if the kits and figures have upset the public and the toy sets have been taken off the shelves.
A spokesman for Cobi insisted that the plastic sets were not a "Nazi toy" – despite the eerie similarities to Hitler's war machines, made all the more obvious when the box containing the sets is flipped over to reveal a photo of the original tank, with a fact card of the machine's origin and production period printed, according to Berliner Zeitung. They defended "the pedagogical character" of "historical toys" and said their collection includes models of all major nations that participated in WW2.
Think your friends would be interested? Share this story!
You can share this story on social media: