Patriotic' agent dumps James Woods on Independence Day over apparent political differences
Published time: 6 Jul, 2018 15:36
Edited time: 7 Jul, 2018 08:28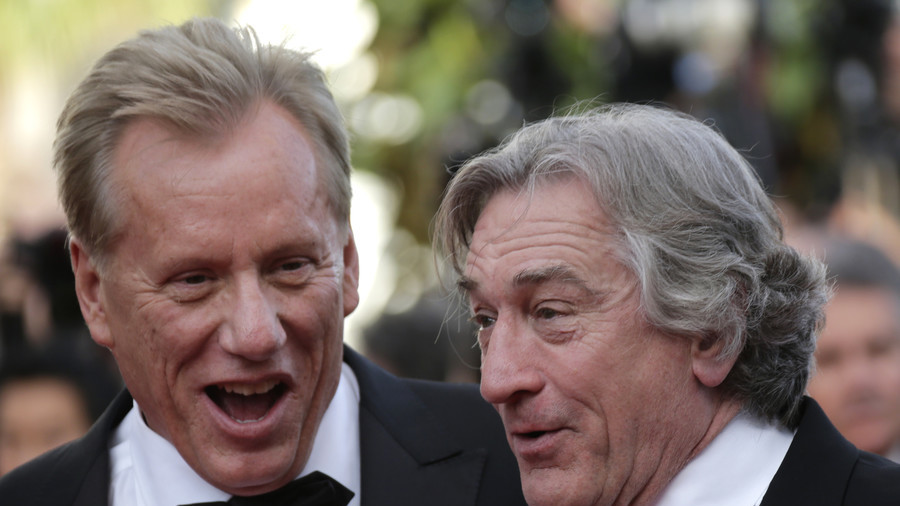 Actor James Woods says he was dumped as a client by his "political liberal" agent in an email on Independence Day, which explained that the agent was "feeling patriotic."
Woods, 71, made the announcement on Twitter and included screenshots of the email correspondence between him and agent Ken Kaplan over the July-4 holiday.
Kaplan, whose clients also include Kristen Stewart and Winona Ryder, wrote: "It's the 4th of July and I'm feeling patriotic. I don't want to represent you anymore.
"I mean I could go on a rant but you know what I'd say," the agent added.
Woods has courted controversy among Hollywood's mainly liberal elite due to his support for US President Donald Trump. He is an avid supporter of conservative views, which he expresses through his Twitter account.
The actor is best known for his performance in the Oliver Stone movie Salvador, which documents the story of an American journalist caught up in the Salvadoran Civil War. He was highly critical of US support for right-wing death squads during the conflict. Woods also starred in the courtroom drama 'Ghosts of the Mississippi,' in which he played a white supremacist on trial for the murder of a black civil rights activist. Both roles earned Woods Academy Award nominations.
Sharing news of the termination on Twitter, Woods went on to describe his agent as a "political liberal," following up with a Tweet of his rather cordial response to Kaplan.
Replying that he didn't know what the contents of Kaplan's rant would be, Woods went on to question Kaplan's patriotism and appreciation of free speech.
"Dear Ken, I don't actually. I was thinking if you're feeling patriotic, you would appreciate free speech and one's right to think as an individual.
"Be that as it may, I want to thank you for all your hard work and devotion on my behalf. Be well."
Prior to his dumping, the outspoken conservative took to Twitter to post pictures of President Donald Trump alongside the first lady and celebrate Independence Day by posting a picture of the Gadsden flag.
Woods also took potshots at former US president Barack Obama, and questioned the socialist credentials of Alexandria Ocasio-Cortez – the New York congressional candidate who recently beat 10-term incumbent Joe Crowley in a Democratic Party primary.